CATEYES FROM THE 50S
Fashion in the 50s was dominated by supersexy cat eye sunglasses. Fashion goddess Audrey Hepburn made these sunnies for instance part of her iconic look. Be inspired by the impeccable Hepburn-style and get one of these for yourself. If you prefer more colour, sportglasses and shields with colourful frames were also quite popular in the era. You could easily put on one of these glasses today and nail the ultimate festival look!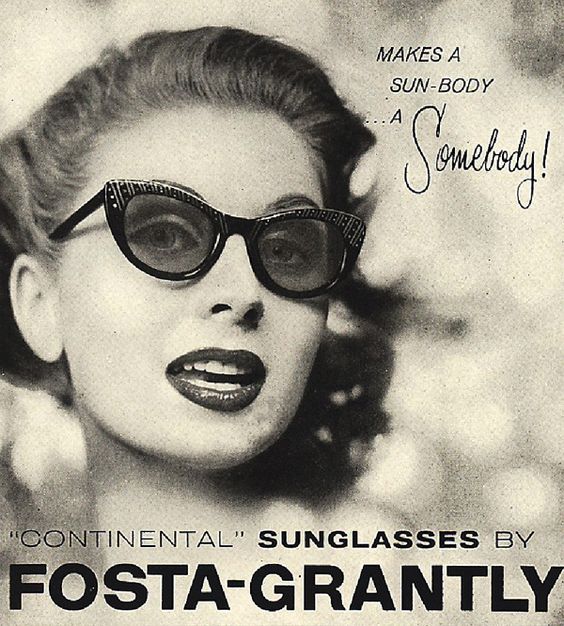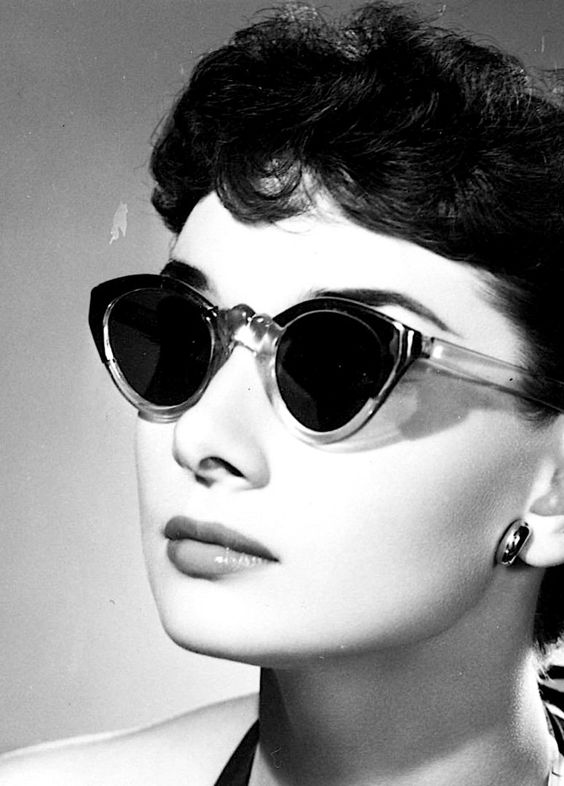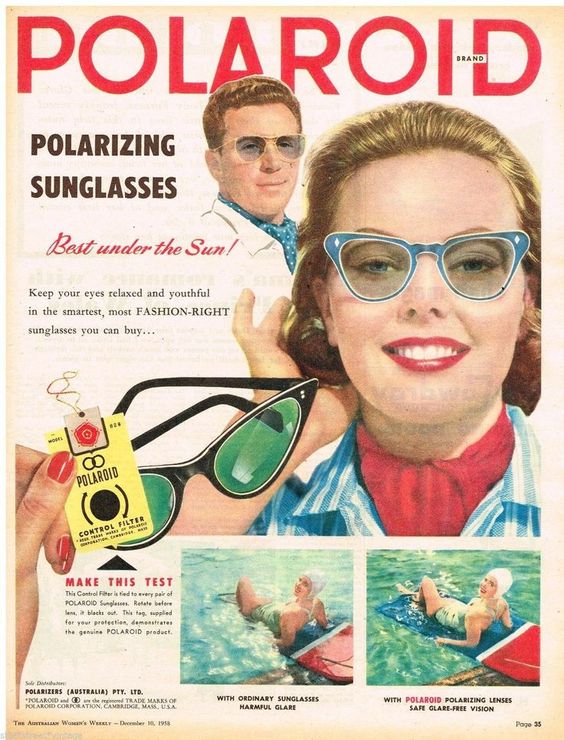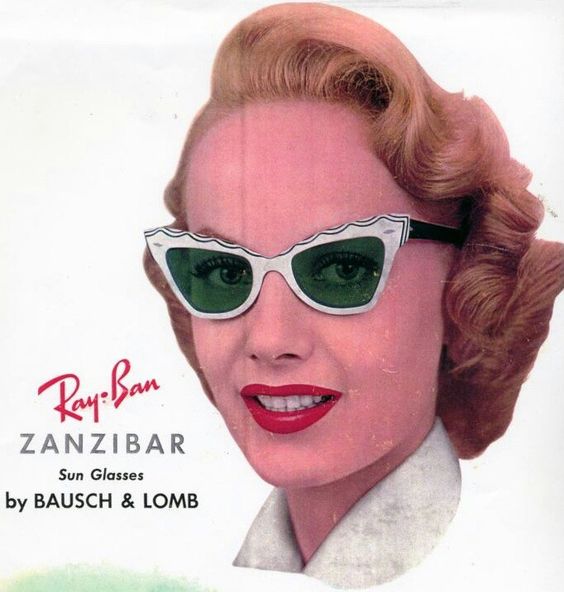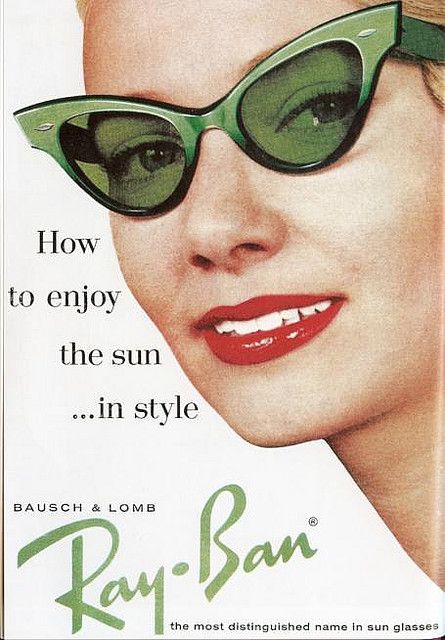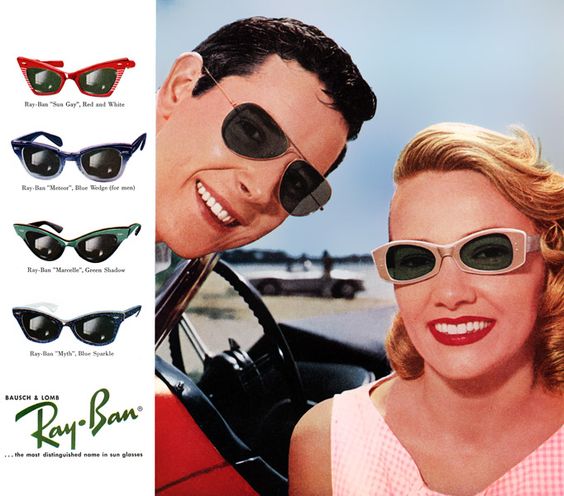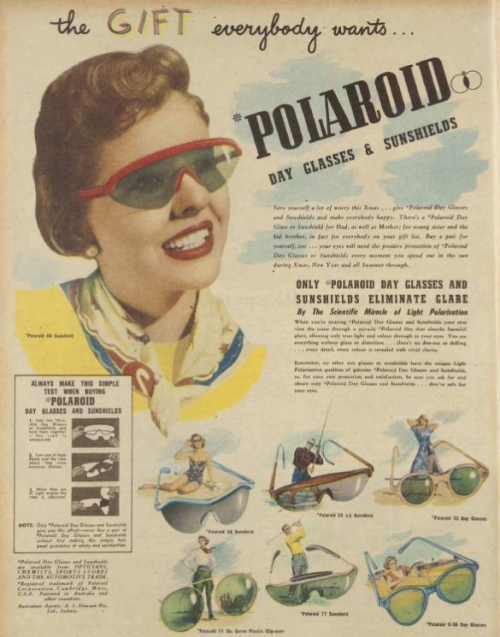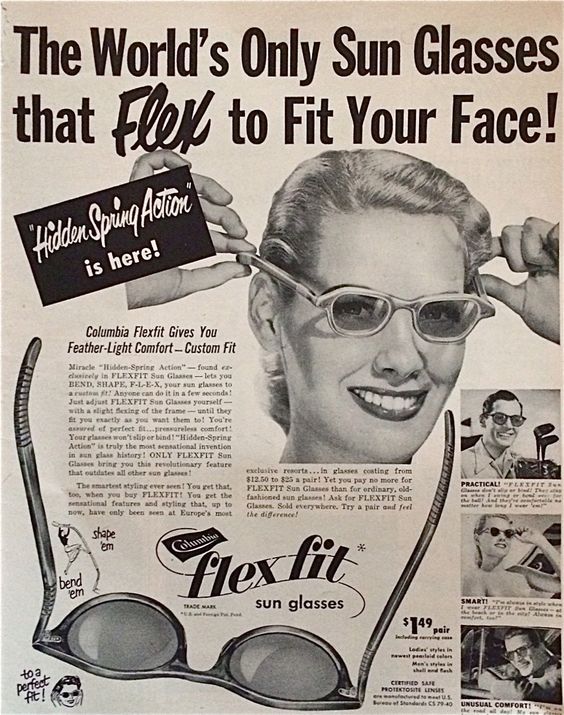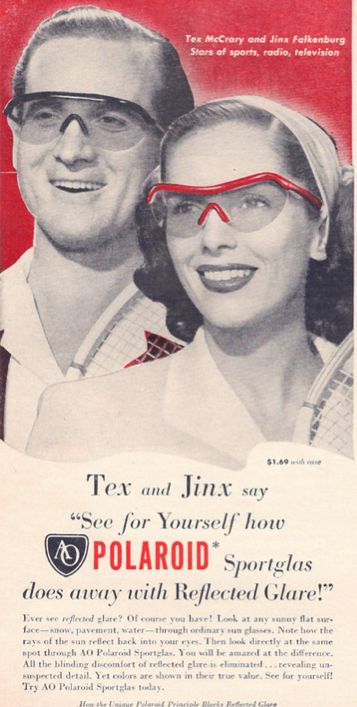 SPACE AGE GEOMETRY FROM THE 60S
Oh, the 60s, the times when clearly everyone decided to jump on the crazy bandwagon. While people were crazy about mod fashion and Mary Quant's revolutionary design on the ground, the Commies sent a man to space and everybody's gaze was suddenly glued to the sky. Pierre Cardin's star-shaped glasses were for instance inspired by the Hailey comet; and André Courrèges's came up with the most futuristic forms imaginable. The top avantgard designer of the era, Pierre Marly created sunglasses which resembled everyday objects, like those awesome bicycle shaped sunglasses! Still, my absolute fav ones are the glasses embedded into a straw hat and the colourful sunshields!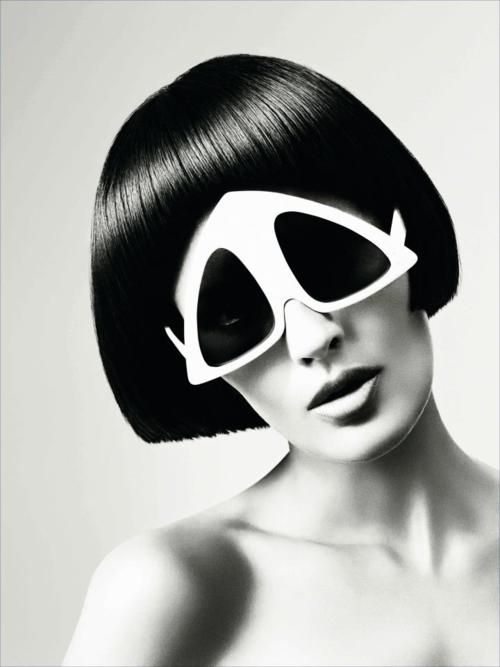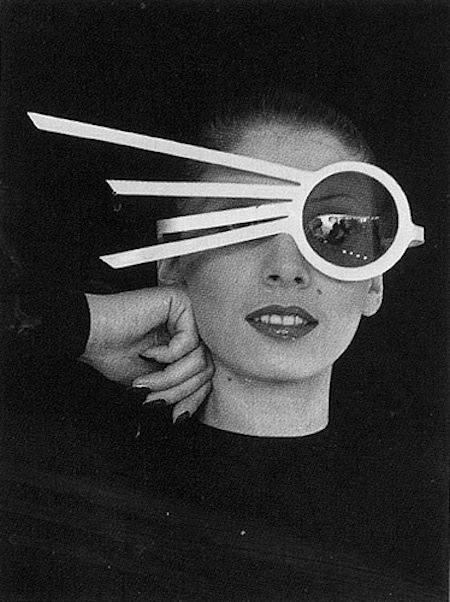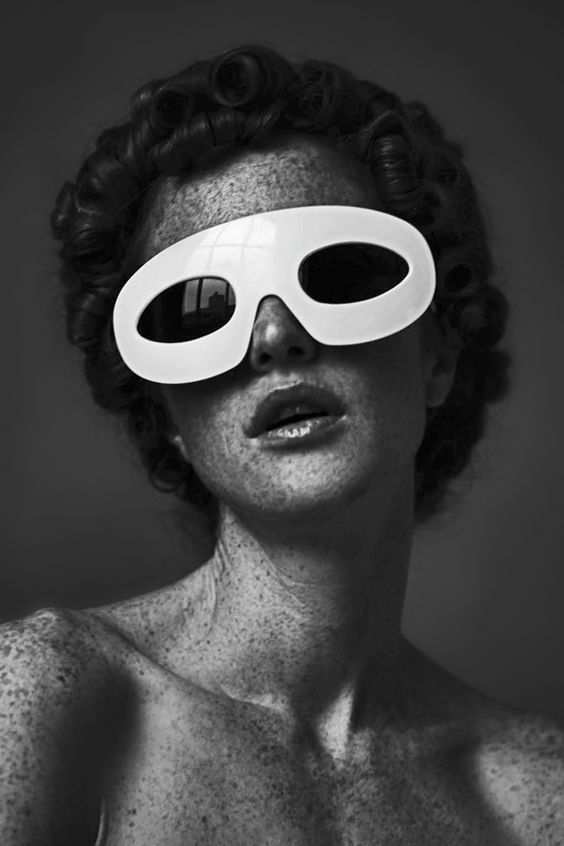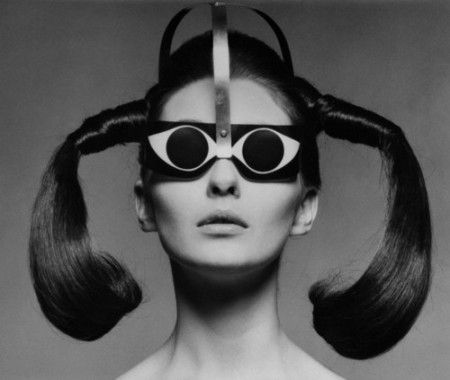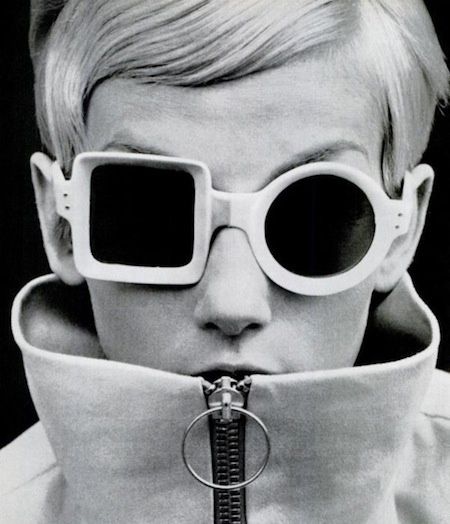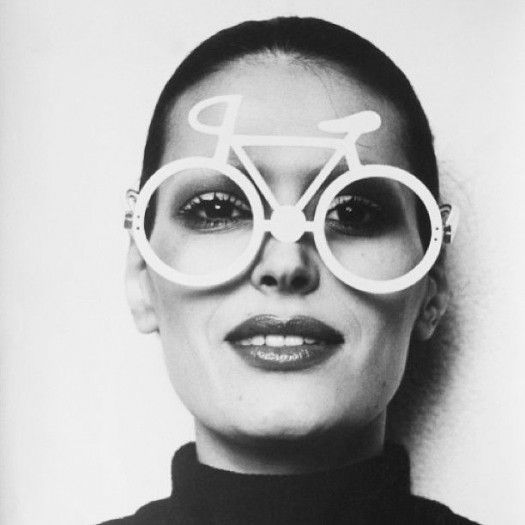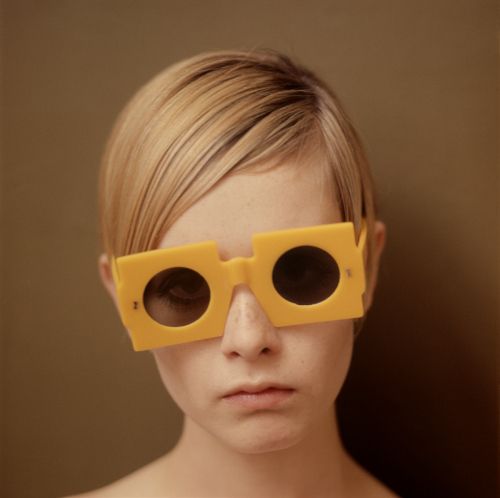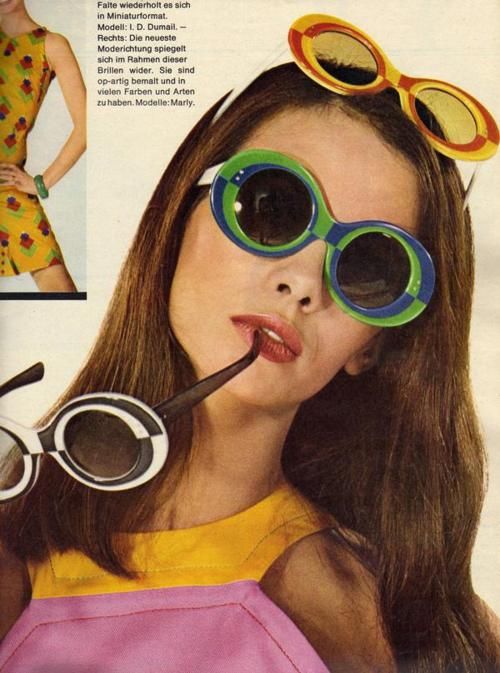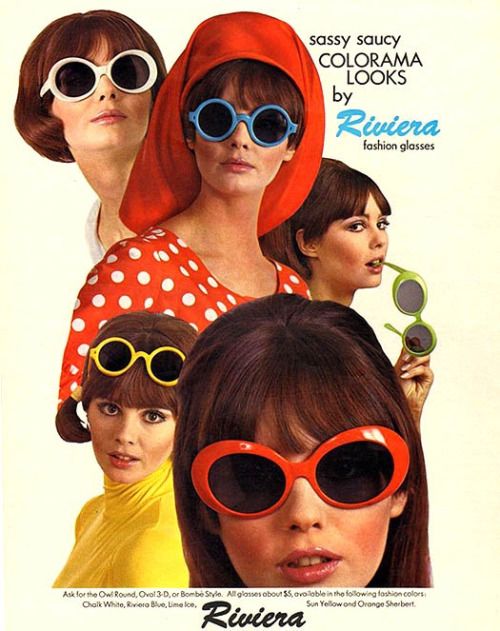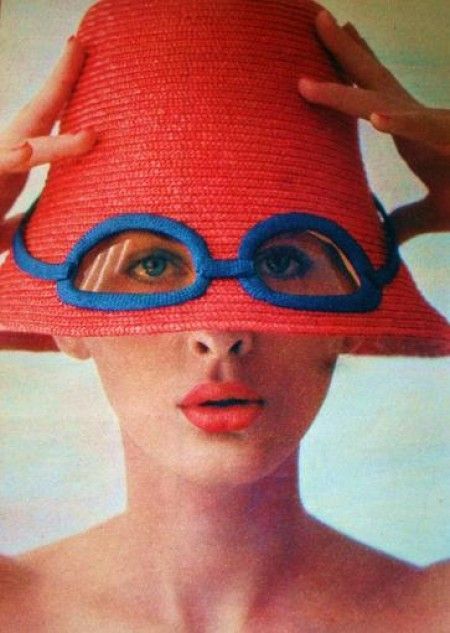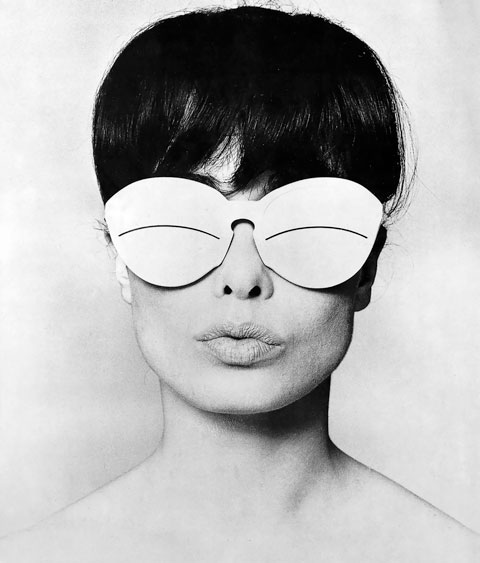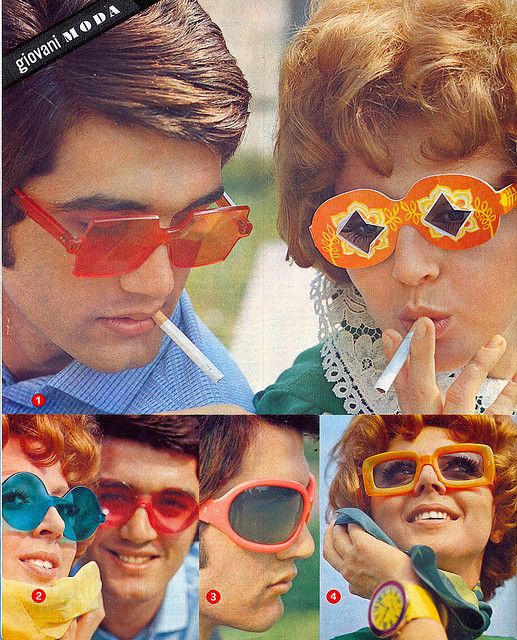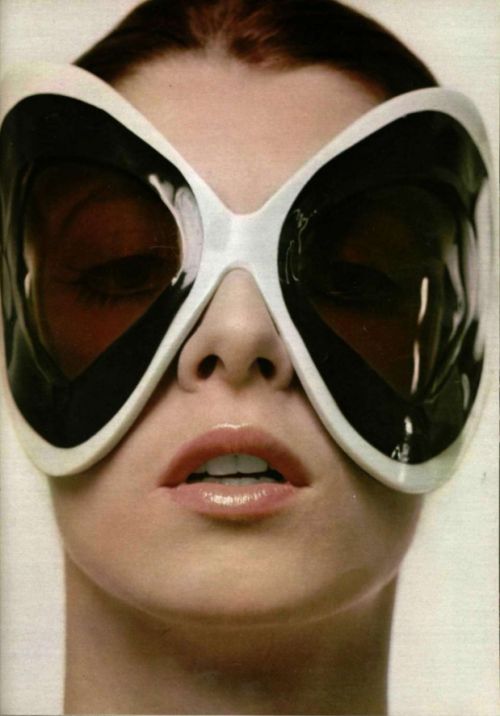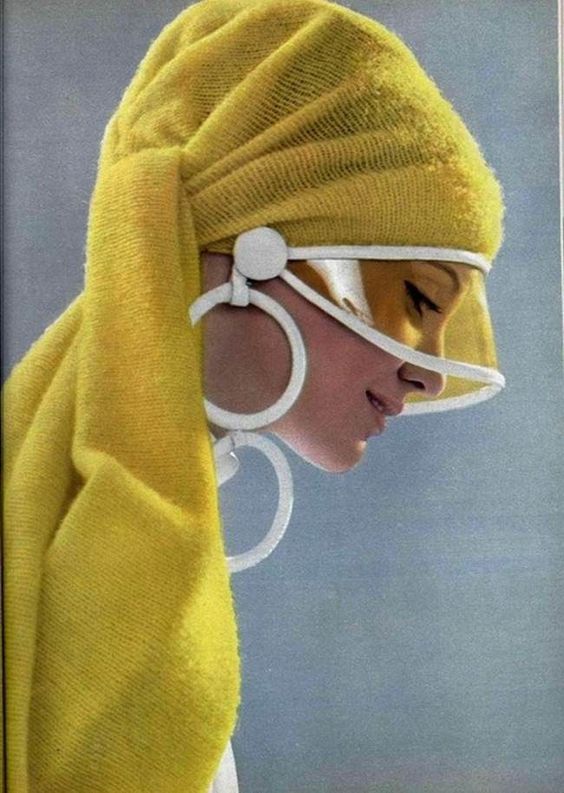 OVERSIZED SPECTACLES OF THE 70S
The 70s was all about size – the bigger the better! Round or square, the shape did not matter, just make it large. Colourful lenses also spread like wildfire, you could paint the world around you with any colour you liked. As the ad said: these glare-killers not only make the world look great to you. They make you look great to the world! The end of the decade saw the arrival of aviator forms, and here we are already in the 80s!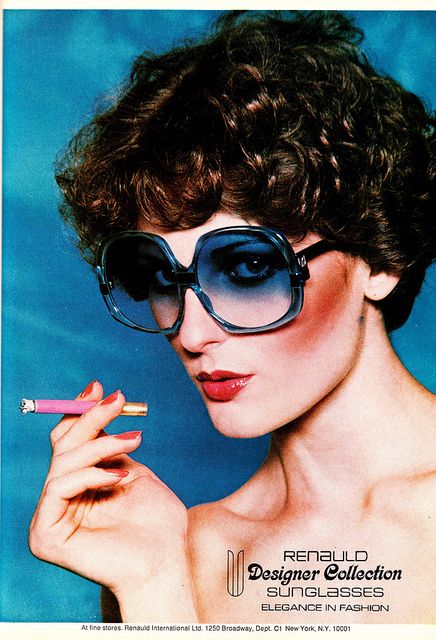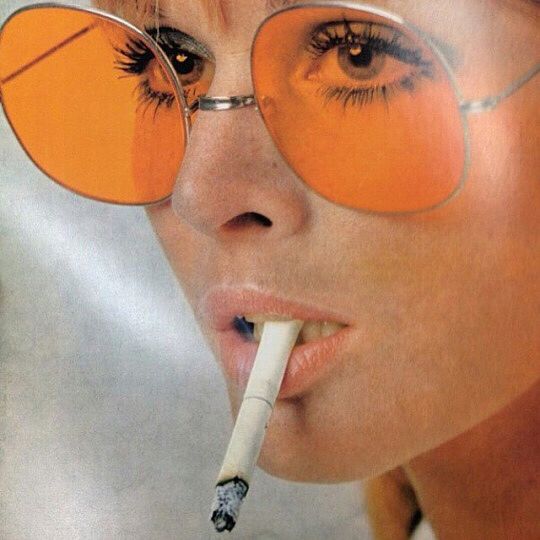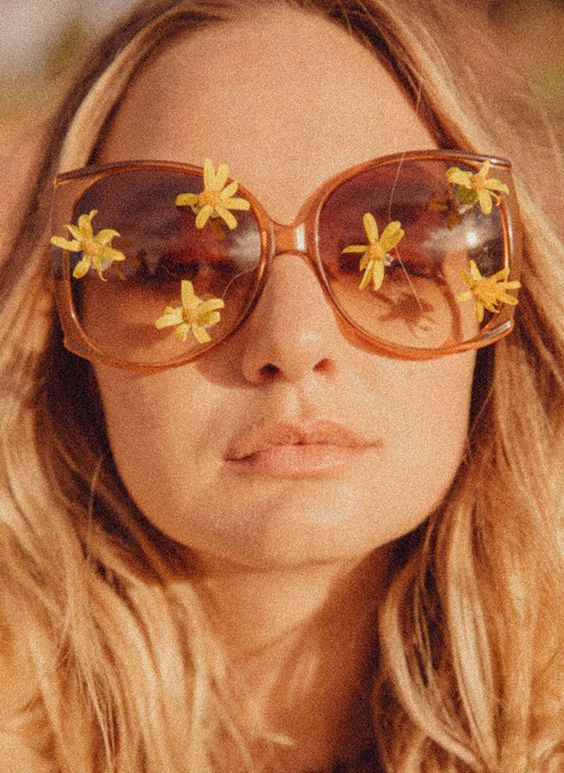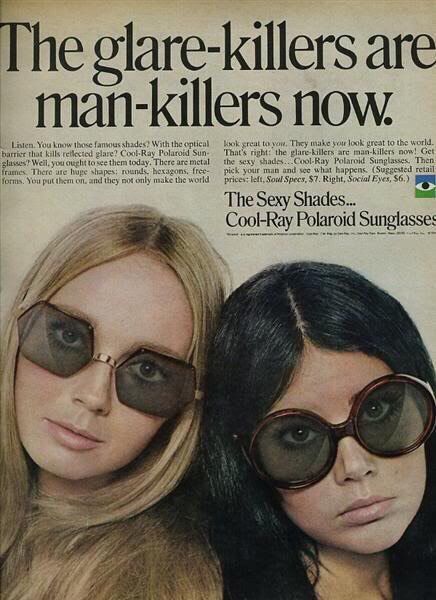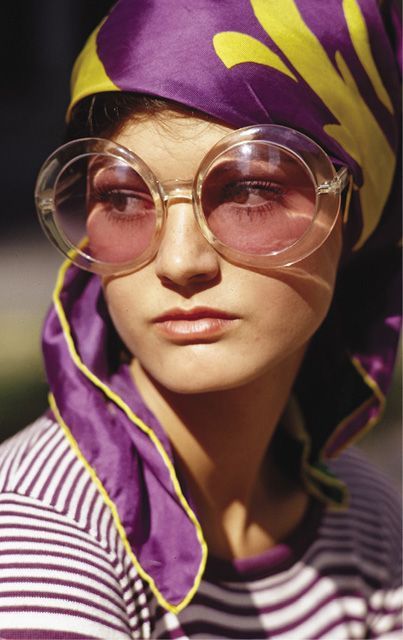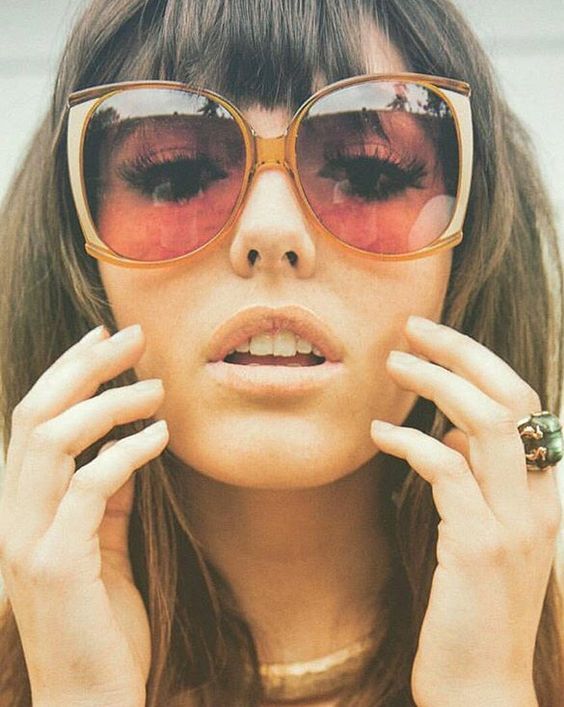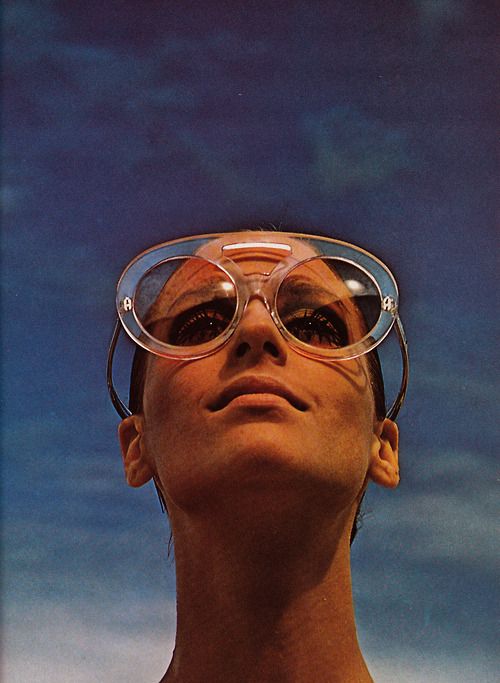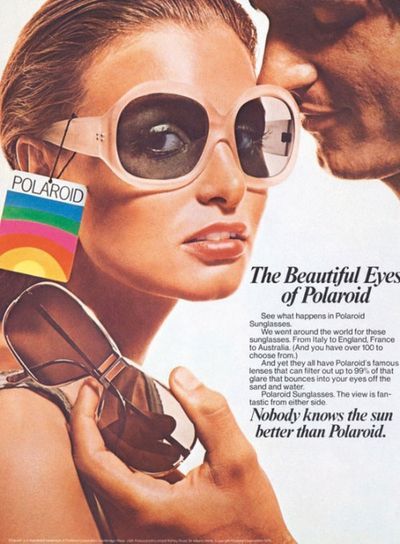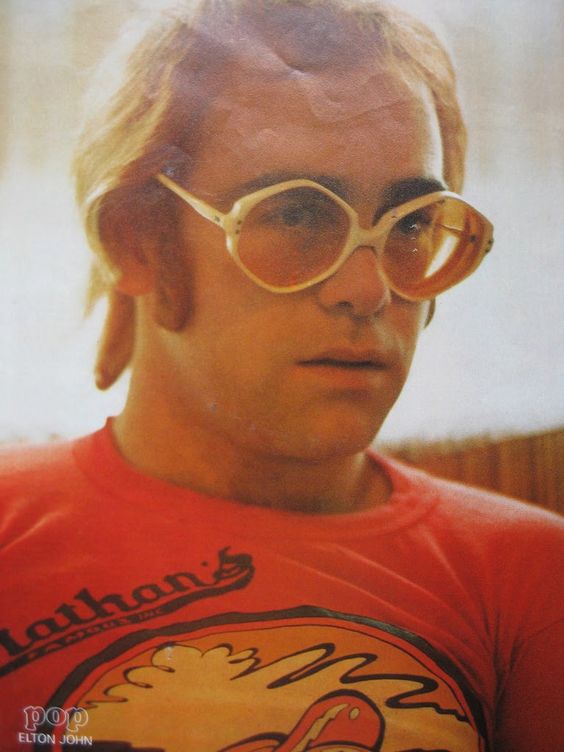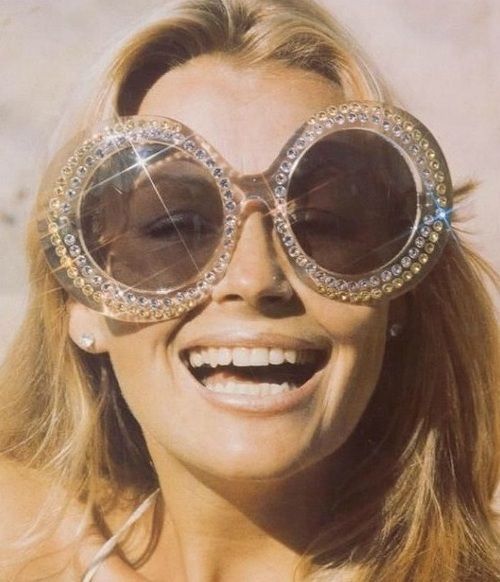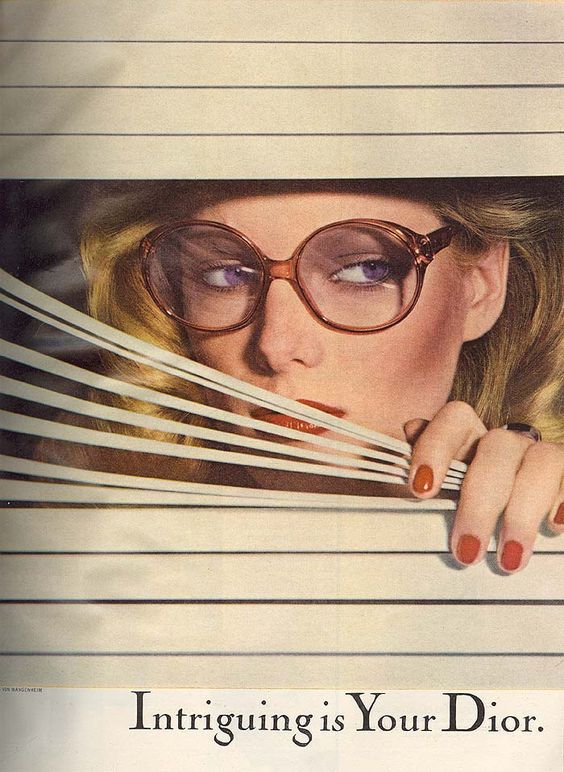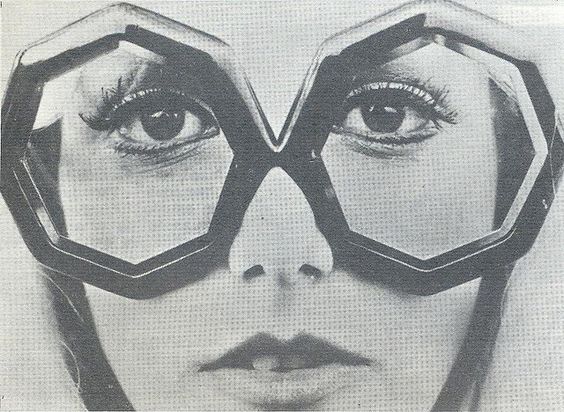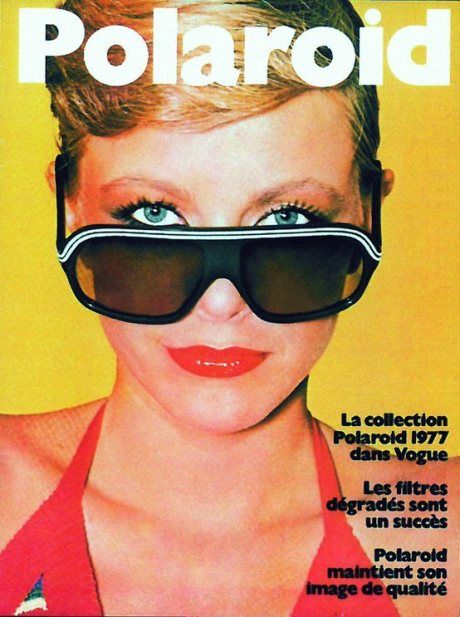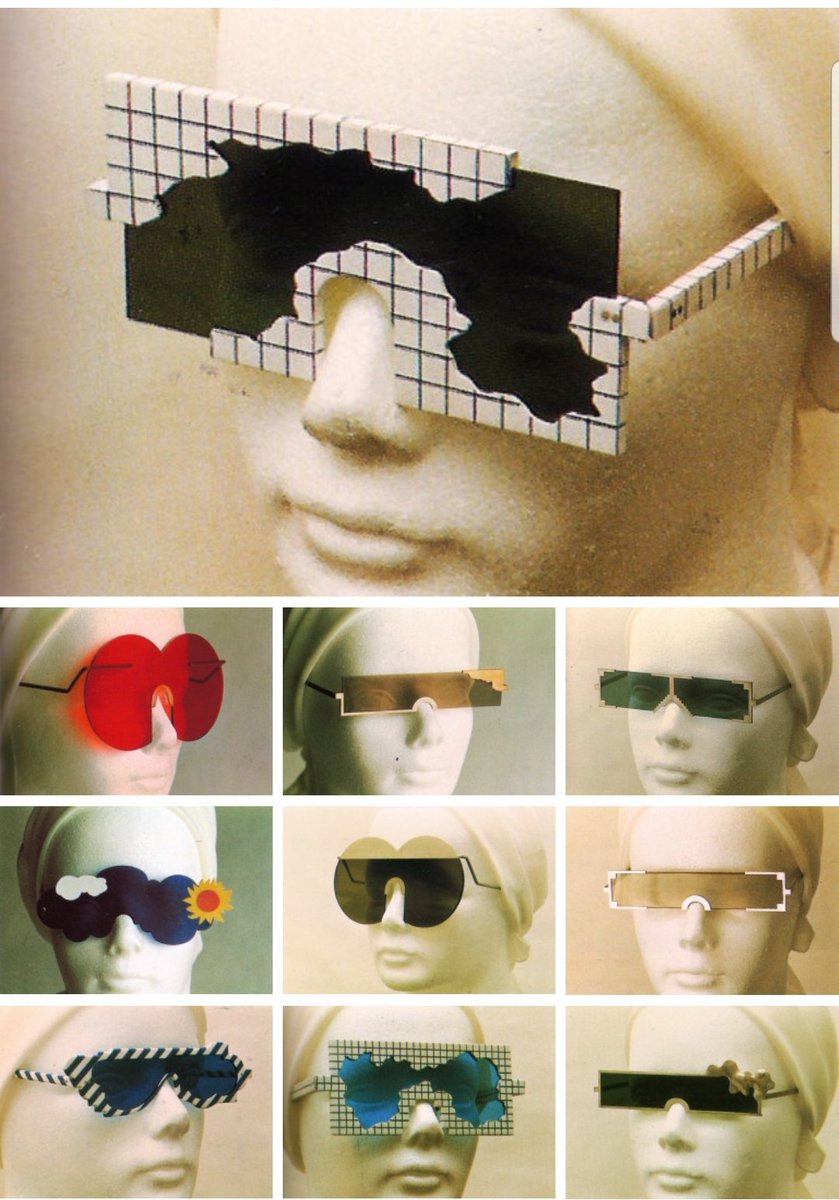 WEIRD-SHAPED SHADES FROM THE 80S
Designers returned to weird-shaped spectacles in the 80s. Maybe not as crazy as the 60s, but they were still quite bold. Mostly hectagons and various squares ruled the scene. Colourful lenses were also around, and as Dr Jacoby's blue-and-red glasses prove, your lenses do not need to match in colour. Another great idea how to nail the Twin Peaks look, which brings us to the beginning of the 90s!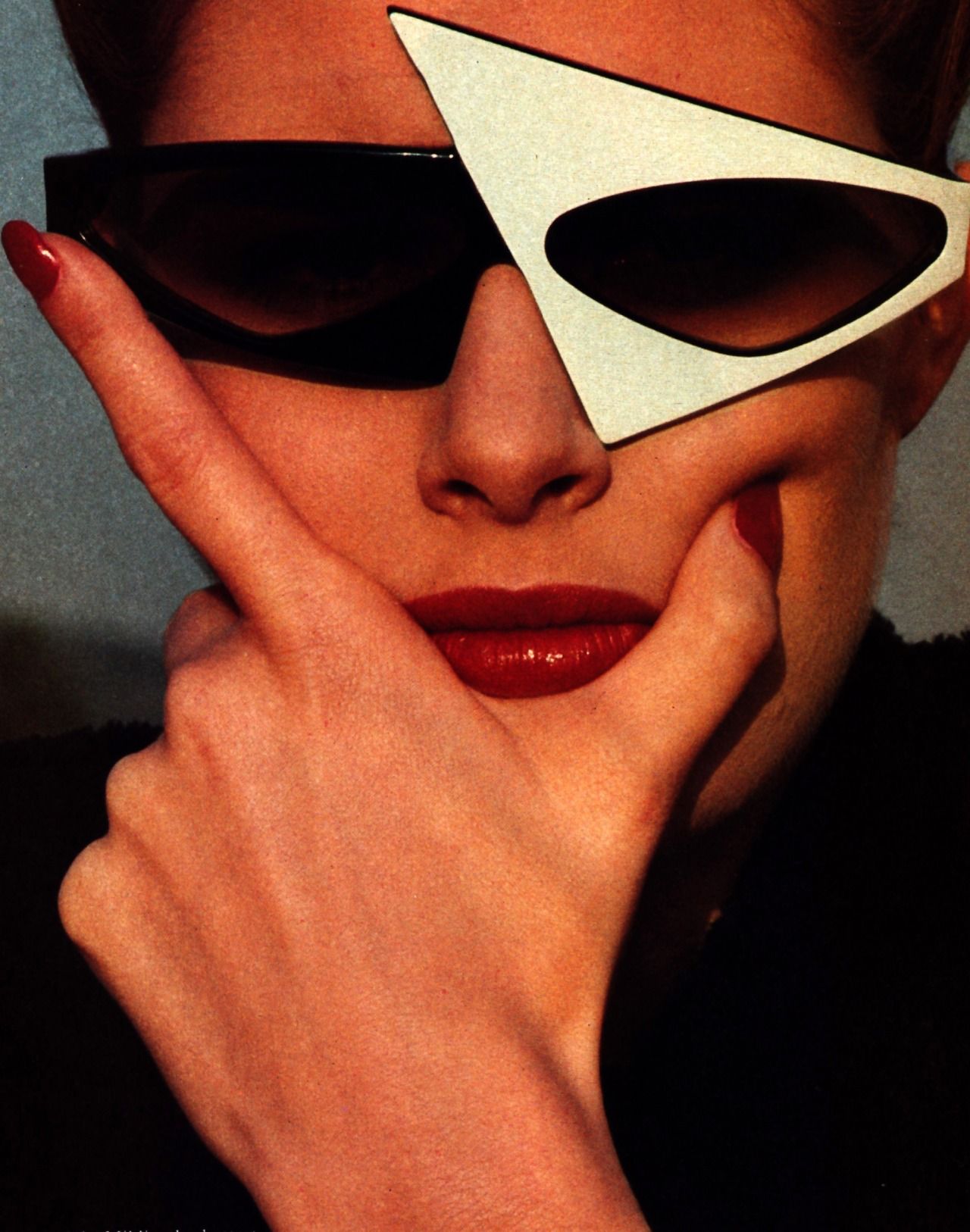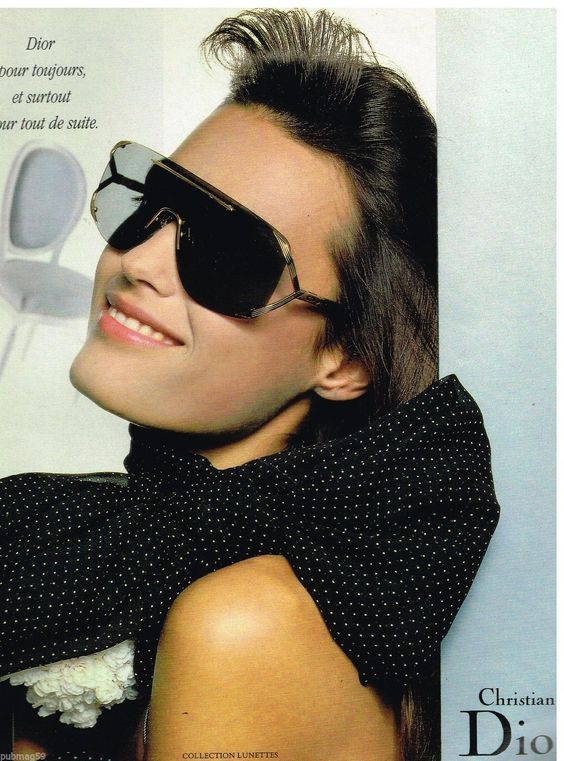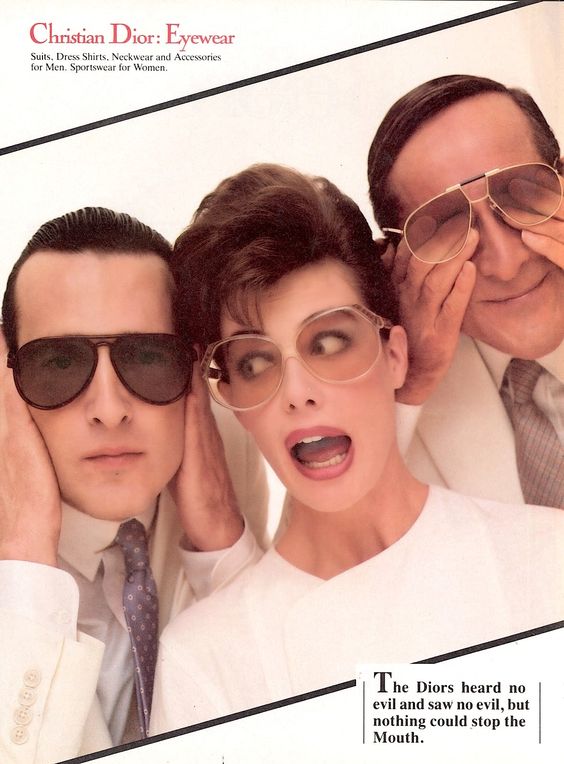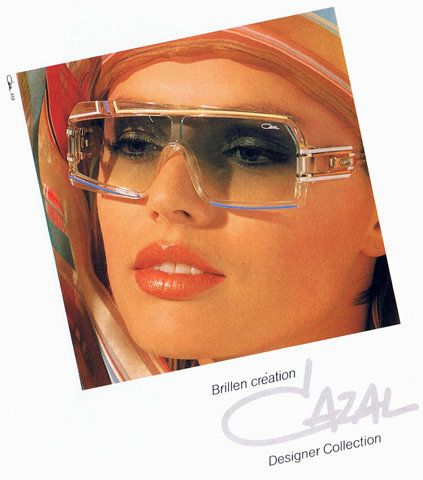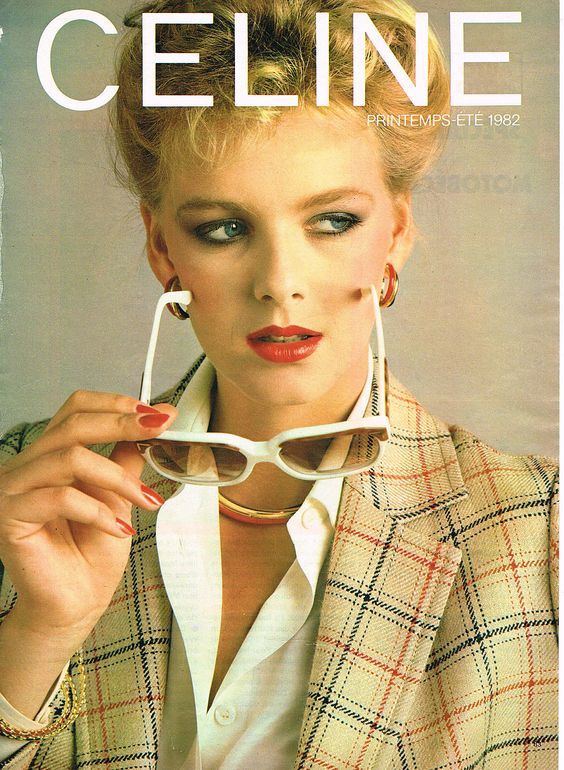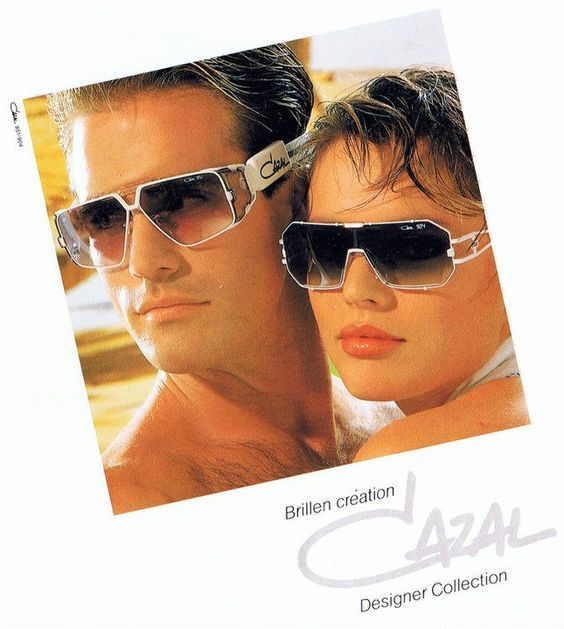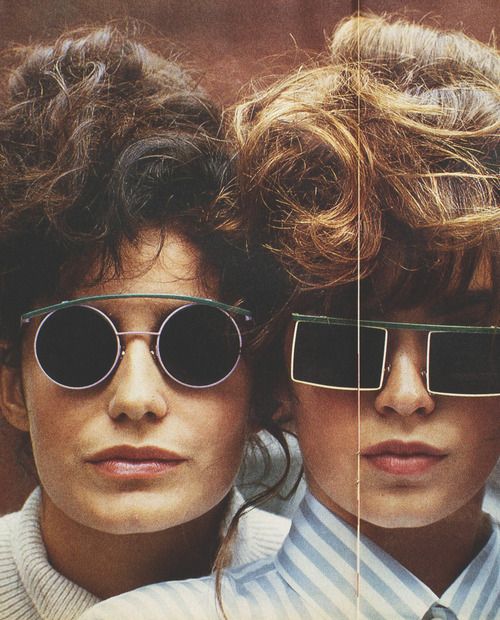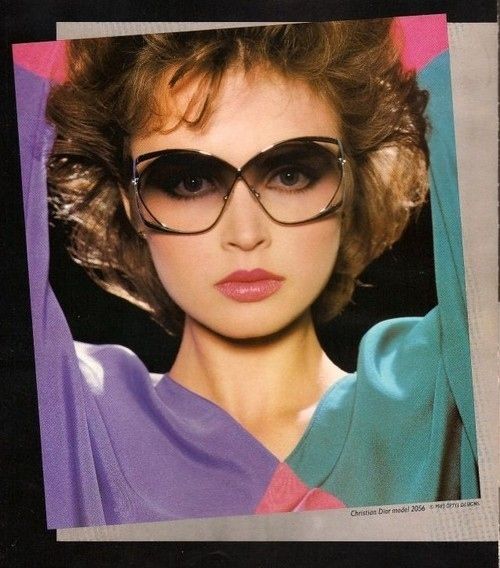 OVAL SUNGLASSES OF THE 90S
The 90s was definitely the reign of ovals and rounds! These 90s-style sunnies are having a moment now, so you should grab one for yourself. In case you can't remember how they looked, or you weren't born yet, check out our photos which will bring you back to those time. At the end of the decade winds were changing, squares made a comeback and went on to dominate the early 2000s.