Yes, that's right, skinny jeans are dead, arrivederci, adios, dasvidaniya. Tbh, it was high time we said our teary goodbyes to skinny jeans, so, no need to get all mushy-gushy about its demise, there's plenty of exciting cuts and silhouettes out there waiting for you to discover and get creative. Various flares and bell-bottoms are a great choice as you can be sure your fav vintage shop around the corner has plenty of them on store or you can always browse our online vintage treasure trove. You really cannot go wrong with flares which were crazy popular in the 70s and also made a comeback in the 90s.
So, you got your flares, all is good and well, but you need other matching items if you are going for a true vintage aesthetic. If you feel a bit lost or just need some inspiration for your vintage outfit ideas, check out these tips on the best ways to style vintage flares these days.
LEATHER-WEATHER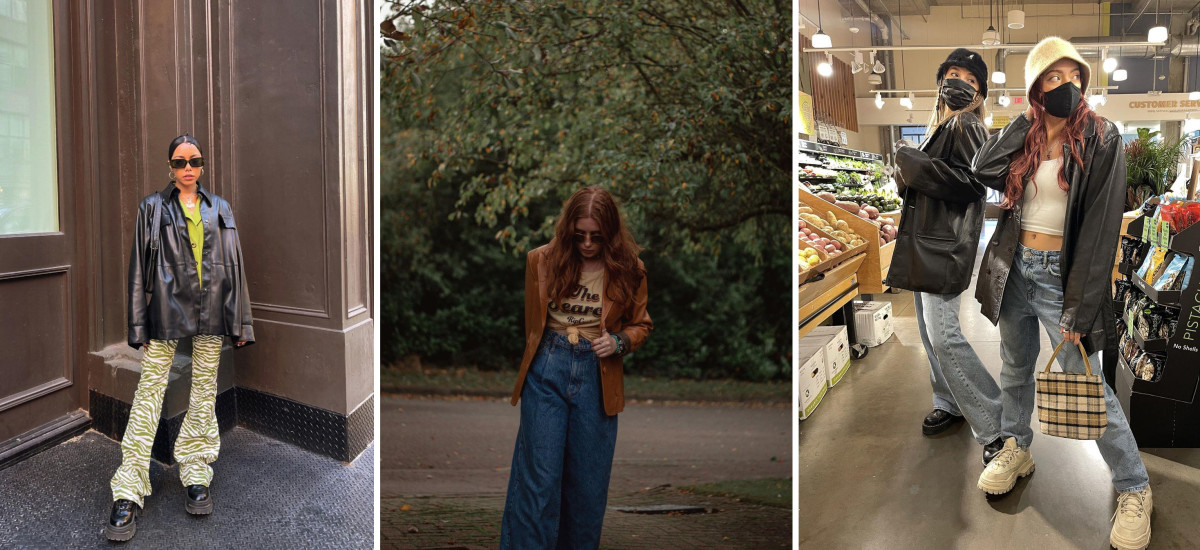 @wuzg00d & @theauburnagenda & @ninaisabelberry
If it's still a bit chilly in the morning or the evening, get one more layer and match your flare with leather jackets. This combination was common in the 70s, so you can invoke that era right away with this outfit. Just grab a brown or black vintage jacket and you're good to go, you know the motto – vintage leather is the ONLY sustainable leather.
CROP CARDI + HIGH-RISE = PURE AWESOME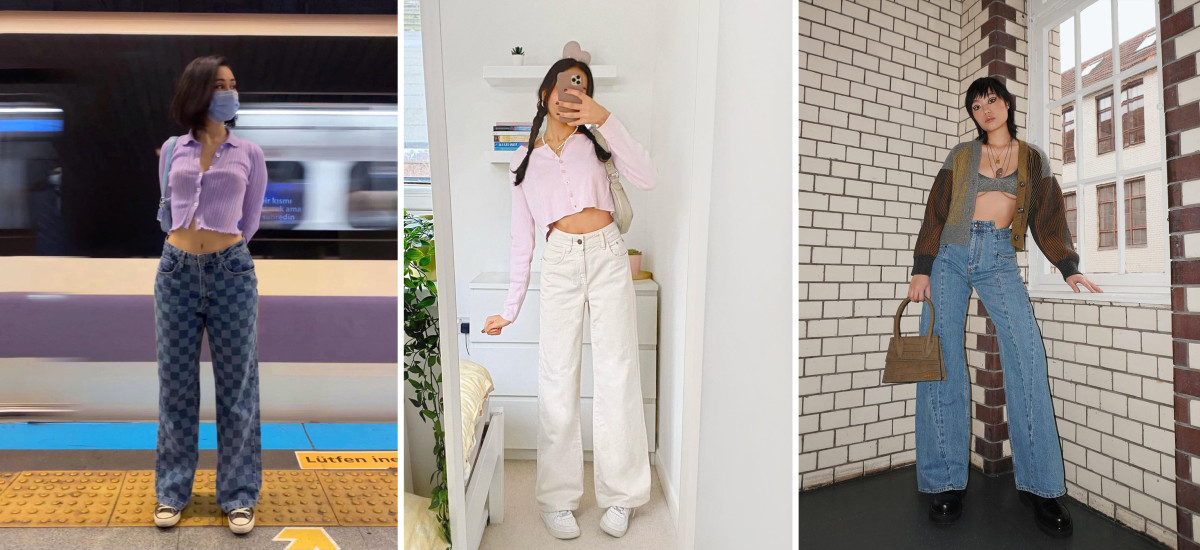 @callyourdadhemissesyou & @chloedhaliwal & @kickiyangz
Spring is coming, so if you are eager to show off some skin then remember that crop cardi is indeed BFFs with flares. There are no rules otherwise – embroidered, button-ups, embellished, get anything you like. Works really smooth with high-rise pants – another fad of the 70s.
WILD WILD VEST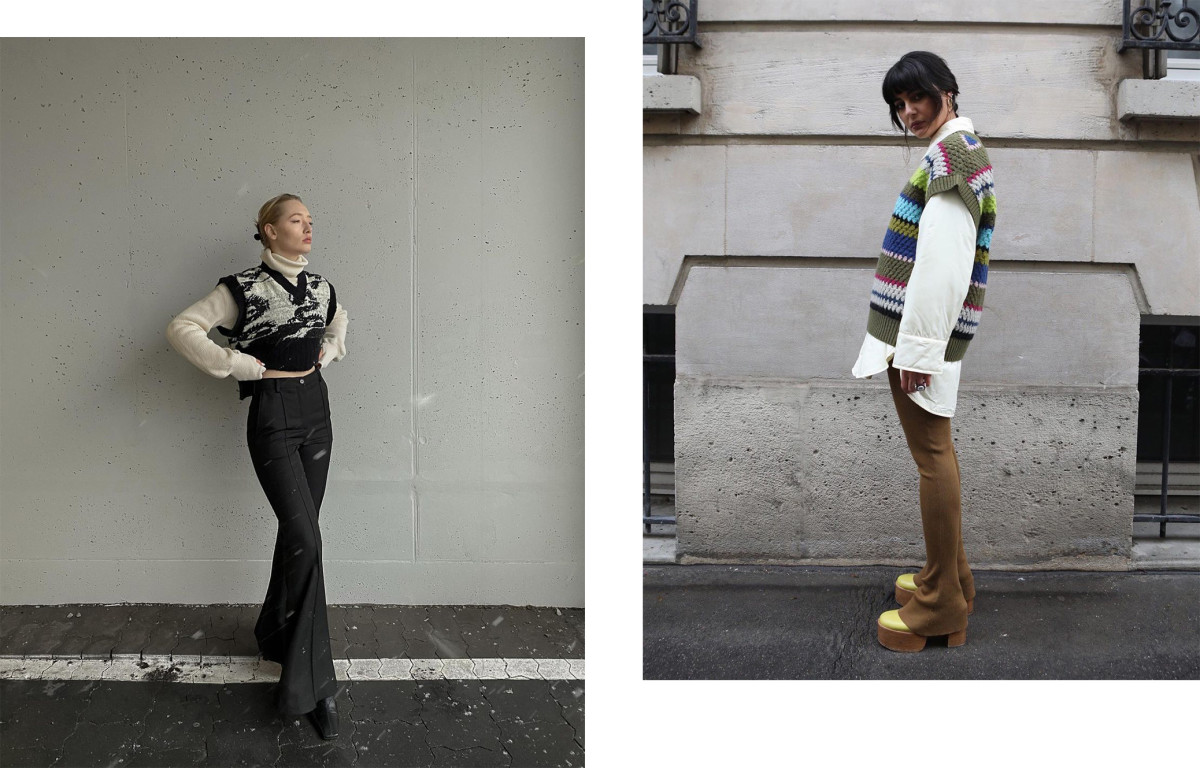 Vests are weirdly underrated, aren't they? But they are so versatile and as the ultimate seasonless item – easy to find in the best vintage shops. Vests are also great for creating capsule wardrobes if you follow sustainable and minimalist fashion trends as they can be combined with many other items such as turtlenecks or shirts.
VINTAGE DENIM JACKET LASTS FOREVER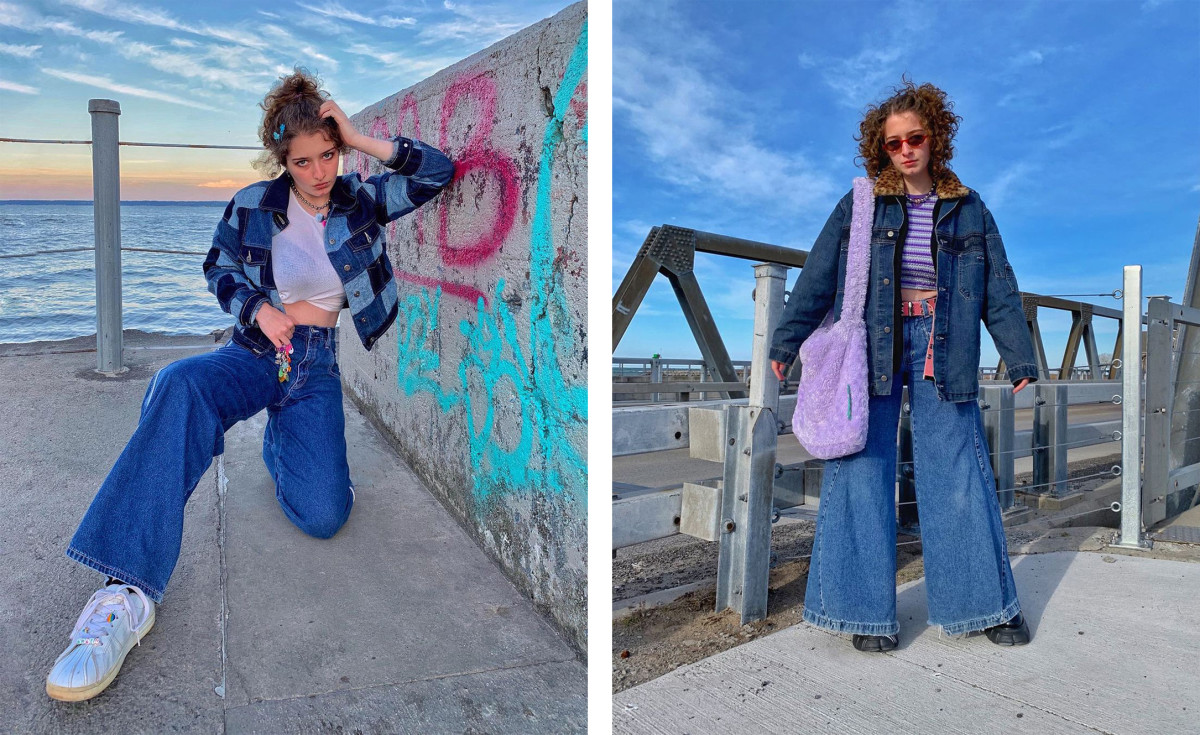 Jacket outfit idea number 2 for flares is vintage denim jacket! About 20,000 litres of water is needed to make just one pair of jeans, so remember that vintage denim lasts forever and is the most sustainable denim. Plus, denim jackets are fab when matched with vintage flares even denim-on-denim!
GET THE 70S VINTAGE VERY-WIDE-LEG VIBES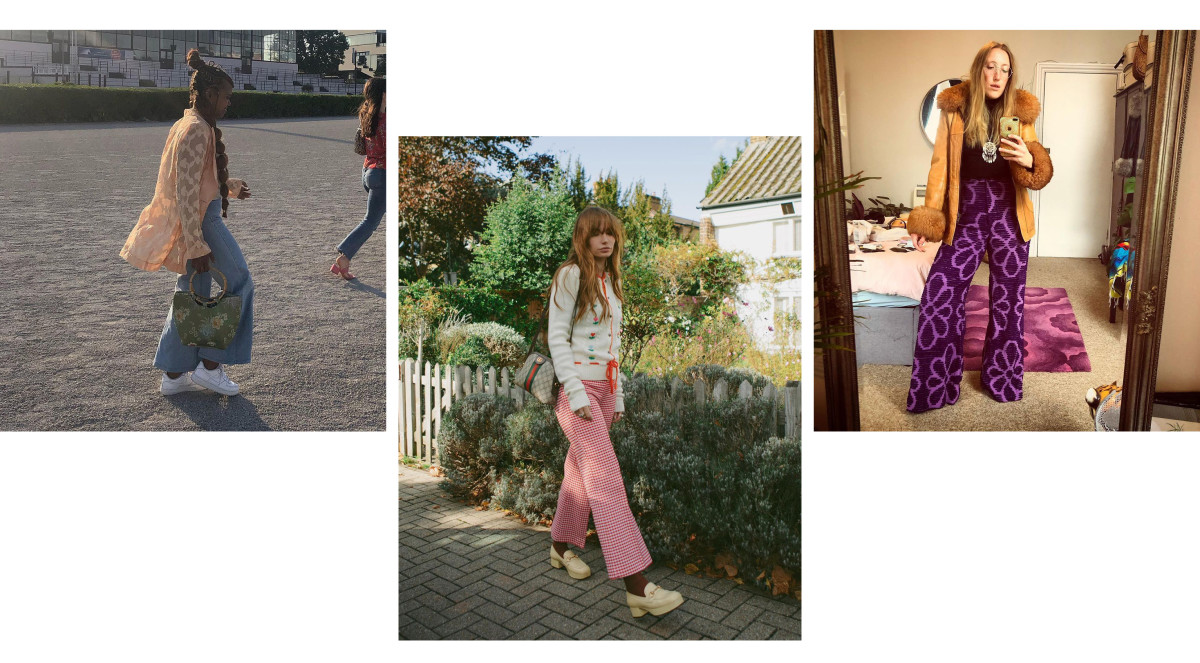 @tsellot & @sara_waiste & @sarah_louise_harris_
Nothing feels more 70s than flower-power patterns or plaid flares, and, really, any pants with very-VERY wide legs. Also don't forget about accessorising to get the authentic 70s vibes, pile up with large pendants, anything with flowers or just get a pair of tinted vintage glasses, these should do the trick.
COLOUR-COORDINATION – FUN WITH FLARES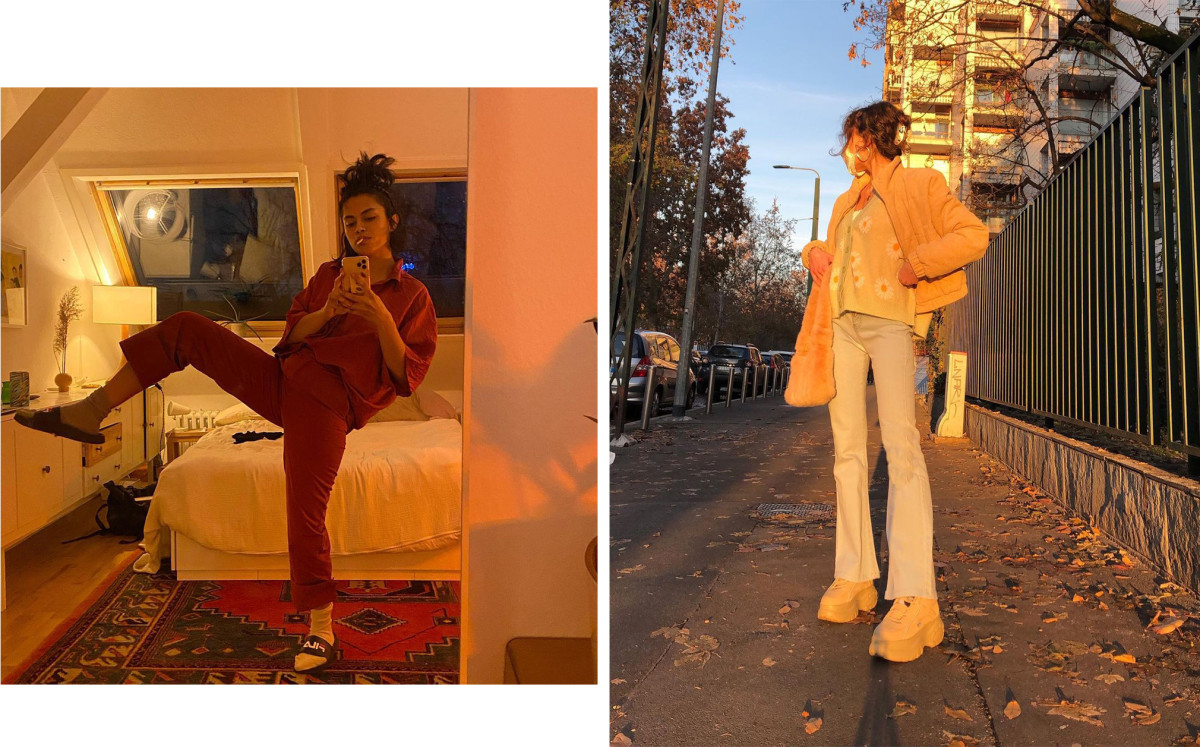 We love playing with colours, so have some fun with flares. Feel free to go for any colour you like, but if you want to follow this year's catwalk trends, embrace the anti-neutrals that will dominate S/S 21 – for instance mellow yellow or all shades of pink from bubblegum to flamingo!