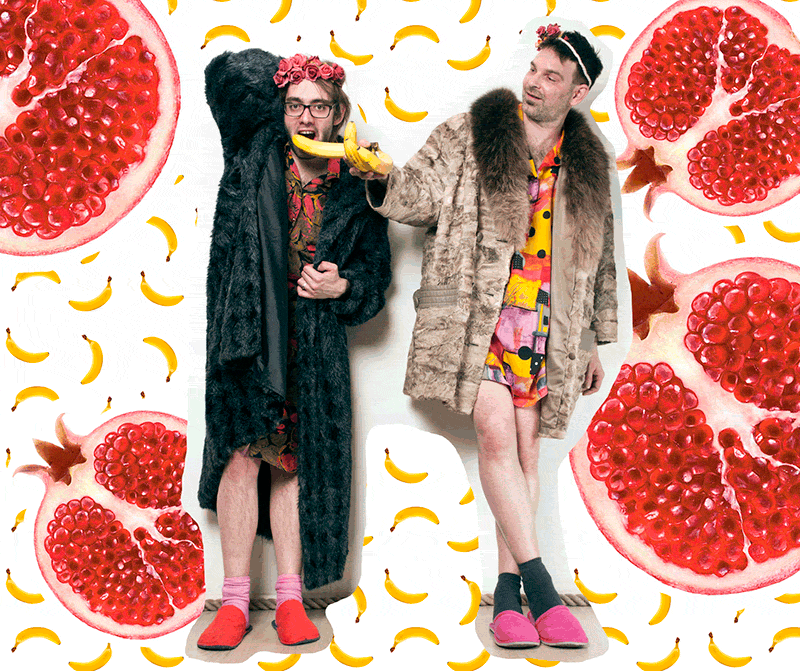 To be perfectly honest, I have no idea what this is, but there's one thing I know: I love it. It started as an April's fool joke, but then the PC Principal living in our heads told us that it wouldn't be funny at all to make fun of cross-dressing people. We decided to publish this a week after 1st of April, so after all, the only people whom we're making fun is my boo (on the left) and his best bro forever (on the right).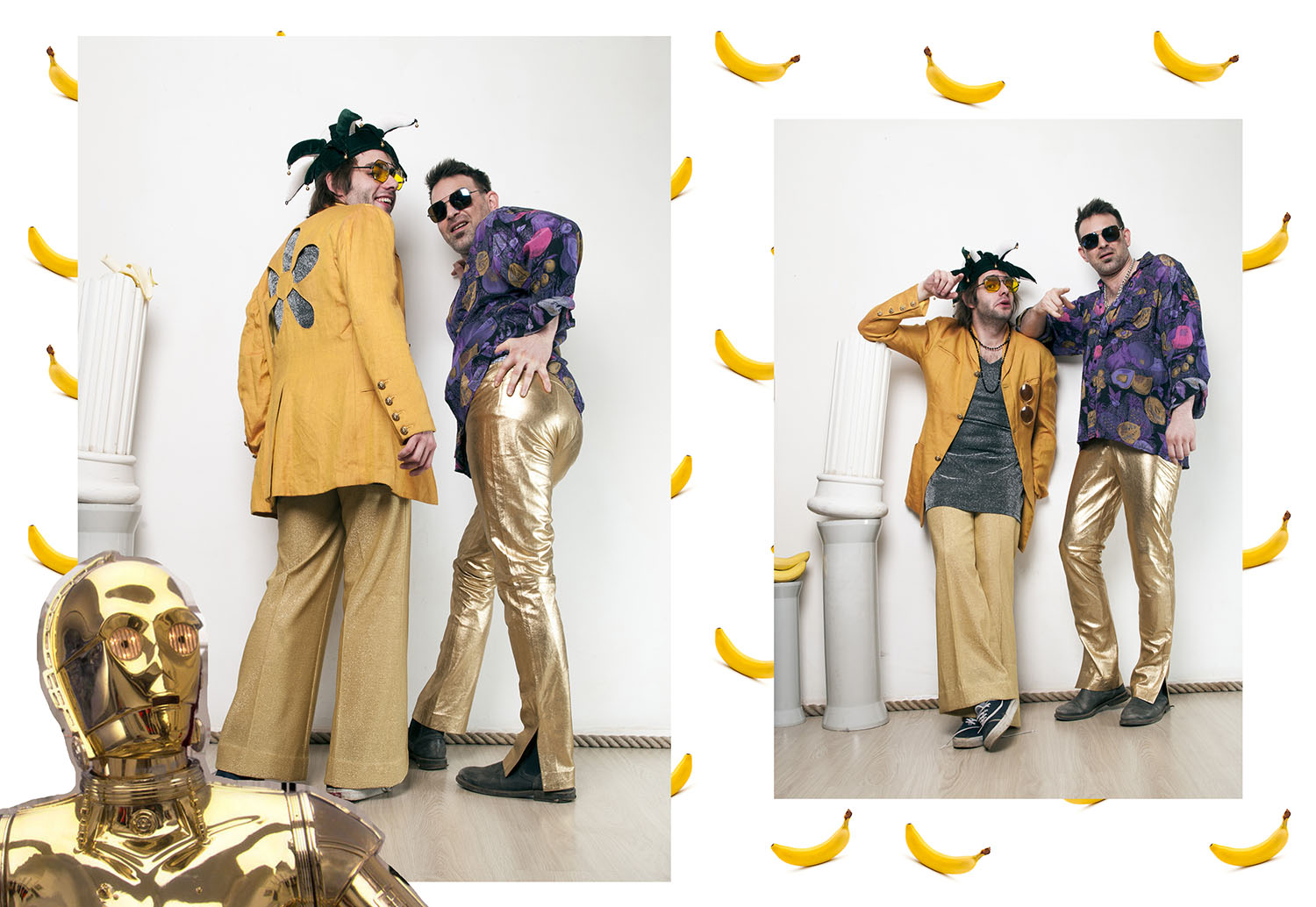 A few words about my lovely models: they're batshit crazy, but I guess you got this after seeing the first pic. They're effing intelligent – my boo is a coder (hot alert!!) and Gergő is a prof at a Hungarian Uni (hot alert continues!!). And they have a band (check out here), what is great because I can wear all my 'I couldn't resist buying this shit' shiny clothes on their concerts:) And they both do the fucking dishes!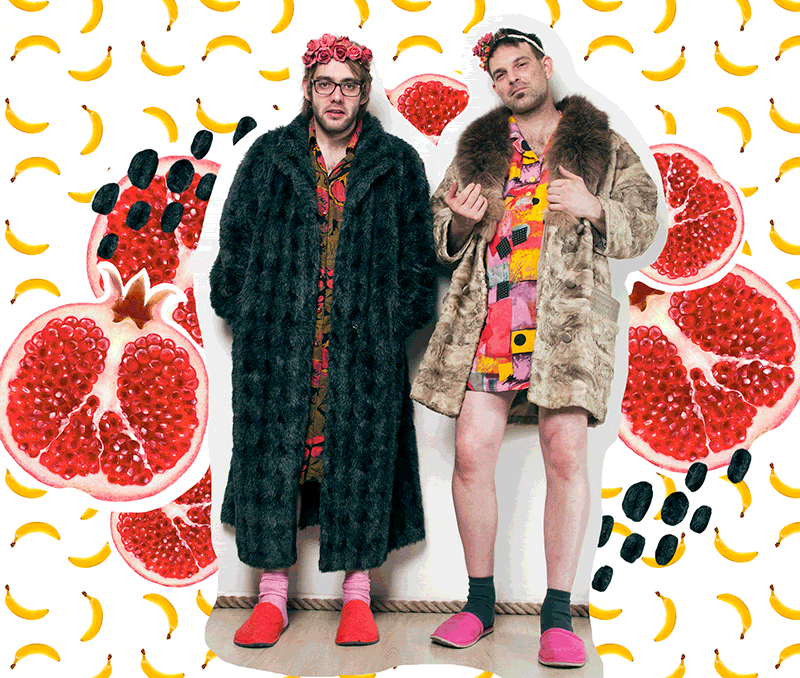 About the pics: guys came over after a webshop shooting session, we drank some beer and vodka-tonic (of course) and put together these awesome outfits.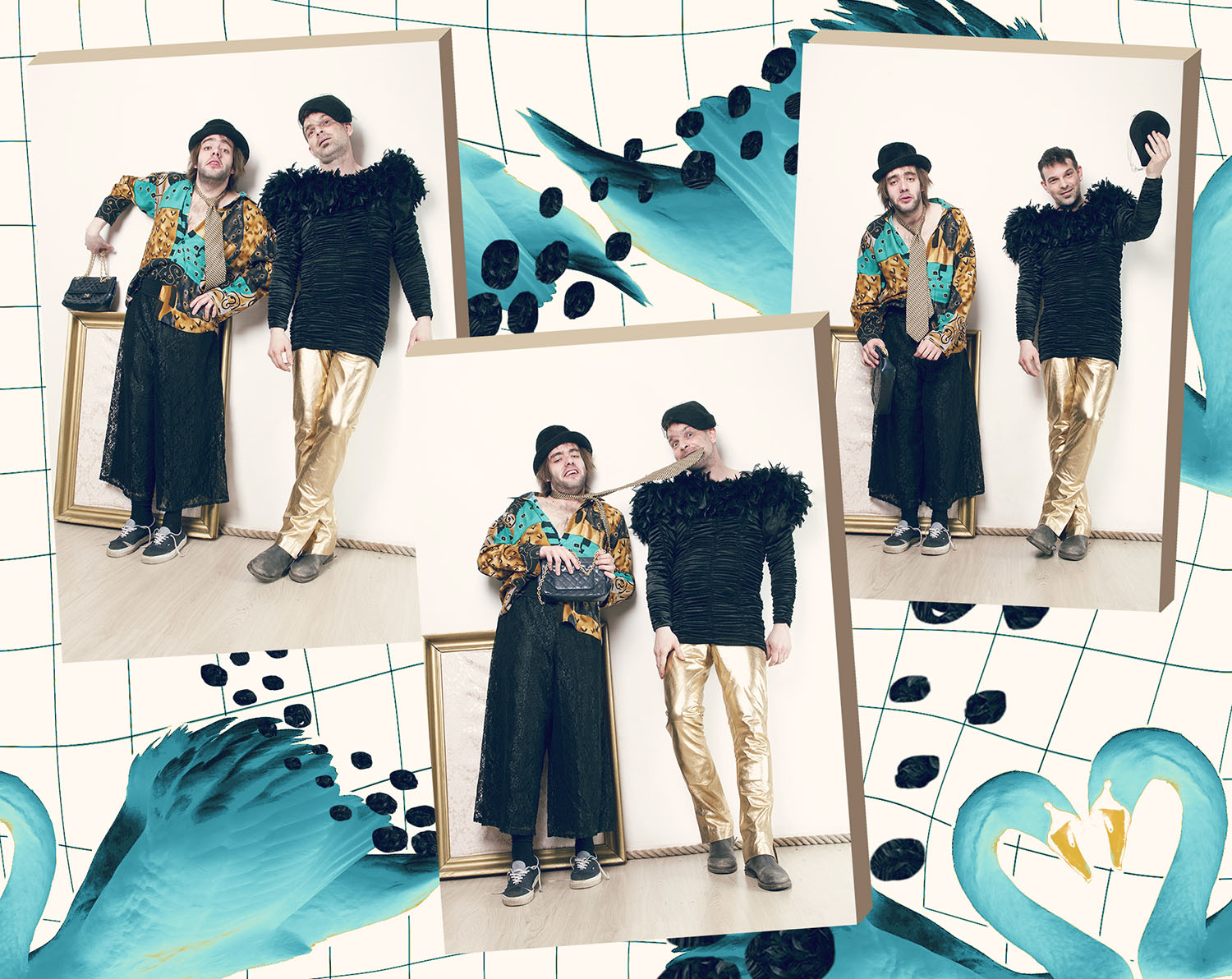 You already know that I usually turn my fave photos into collages, so I spent a funny afternoon with these as well in the hope that I can make them even funnier.