After we discussed why it's absolutely egocentric and unethical to buy fast fashion trash, and now that you are convinced that vintage is the perfect alternative, it's high time that we showed you how to recreate the eerie fashion style of Twin Peaks characters. Although David Lynch's classic show from the 90s had a long break on TV, it feels like its foggy mountains and even foggier mysteries never actually went away. The hauntingly beautiful and equally bizarre detective show had an enduring impact on fashion collections, but what about your wardrobe? If you are as hooked to David Lynch's surreal aesthetics as we are, it's time to tell the whole world about it. We are full of stuff that you can use to get your very own Twin Peaks wardrobe!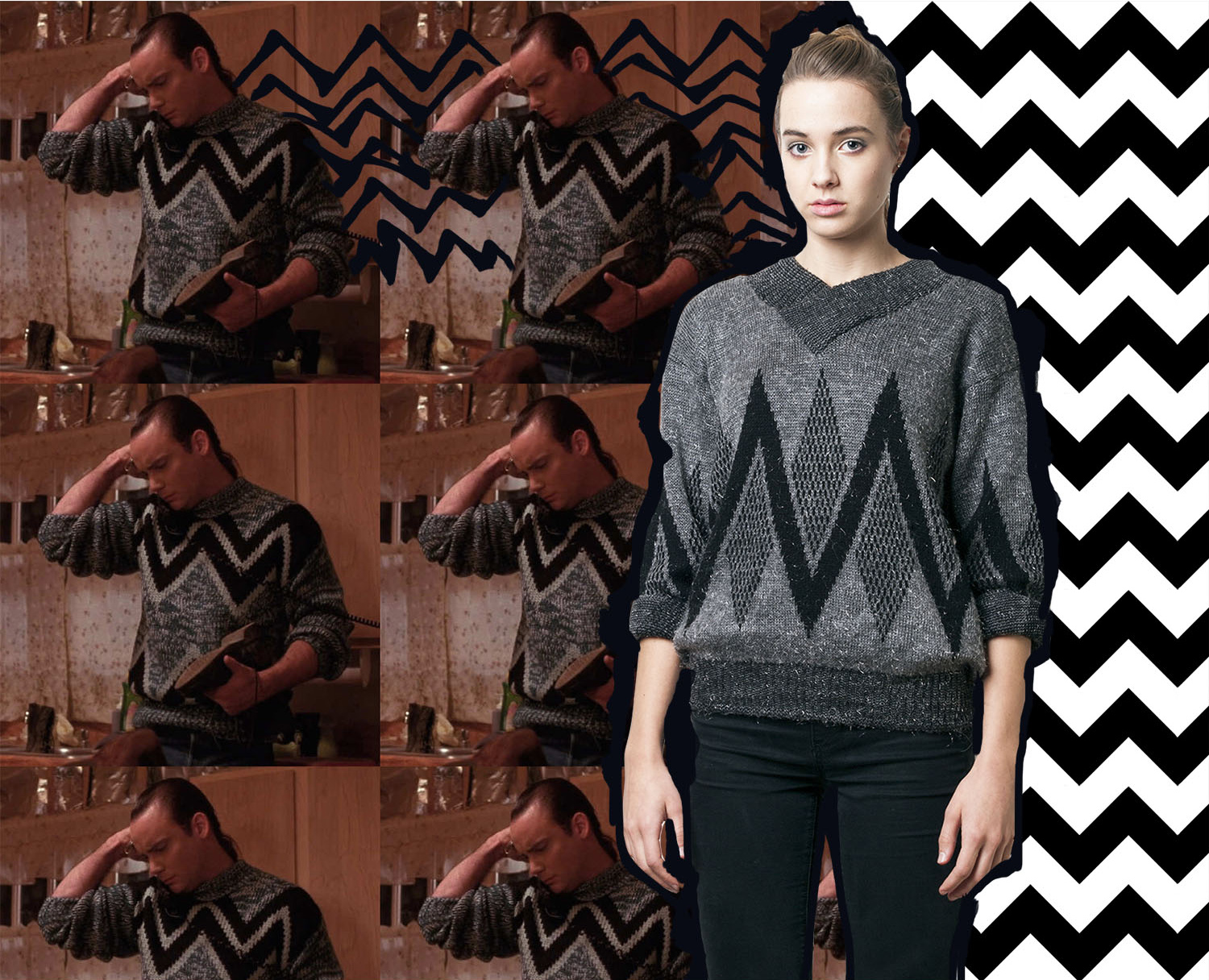 Unless you are a lunatic, you might not want to take Leo Johnson as your role model. His otherworldly psychosis, however, comes together with a weirdly eerie fashion sense! Checked lumberjack shirts, dungarees and oversized denim jackets – any grunge babe would kill for this stuff! Still, our favourite piece is this silver patterned knit jumper. It is, like everything else in Twin Peaks, more than what it seems at first sight: look closely and you will see the snow-capped twin peaks in the pattern.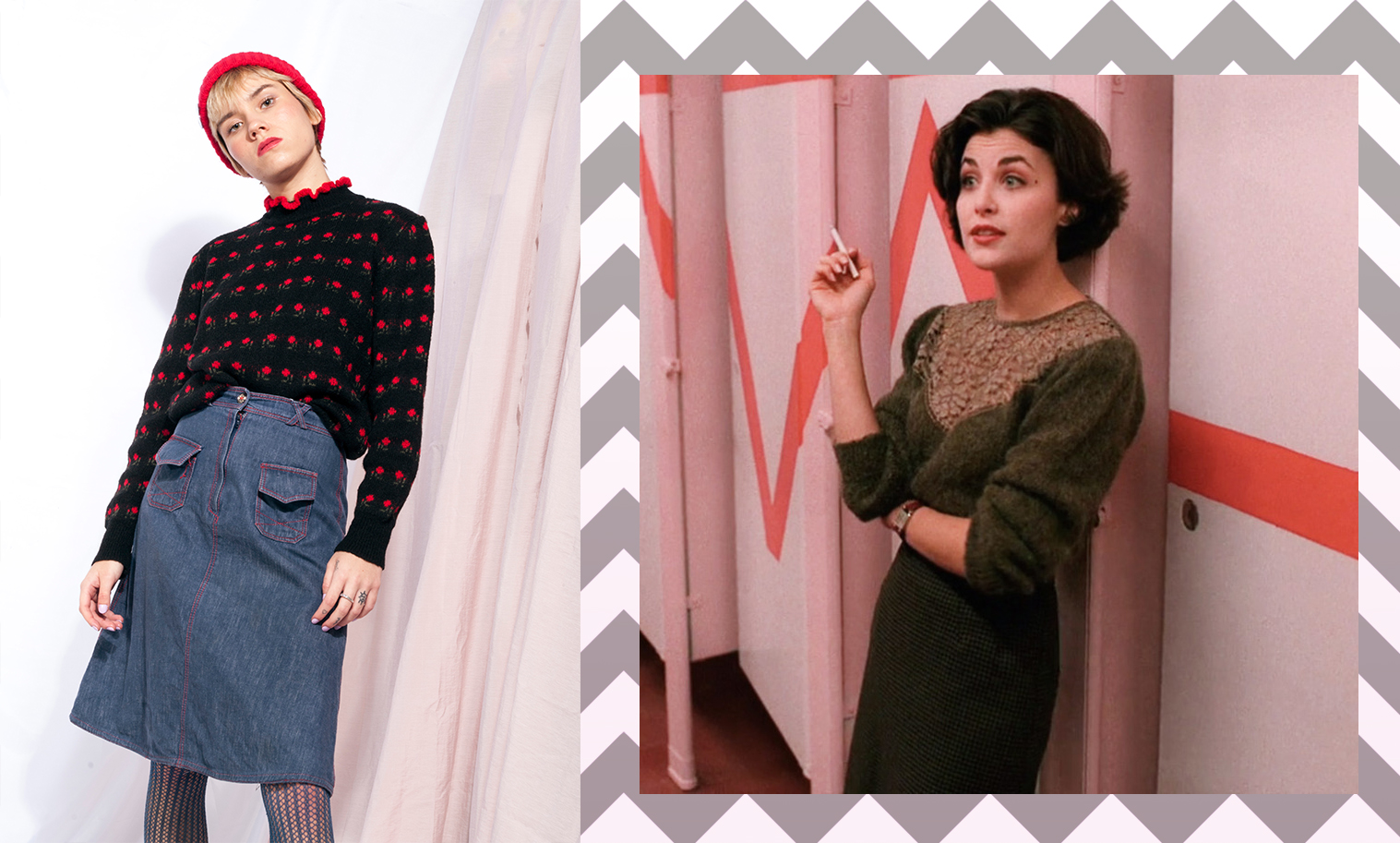 We know that Twin Peaks is the number one storehouse for the ugliest knitted jumpers on earth (or maybe in the whole universe). The show is set in a logging town of the chilly Pacific Northwest, so, it's no surprise that everyone, from Leo to Laura, is parading in them. But the absolute fashion icon in this respect is Audrey Horne, the seductive vixen of the peaks. She wears them with veeery short and illegally tight pencil skirts, matched with the foulest colour combinations ever, she is absolutely nailing it! You can too with this puffed sleeve sweater!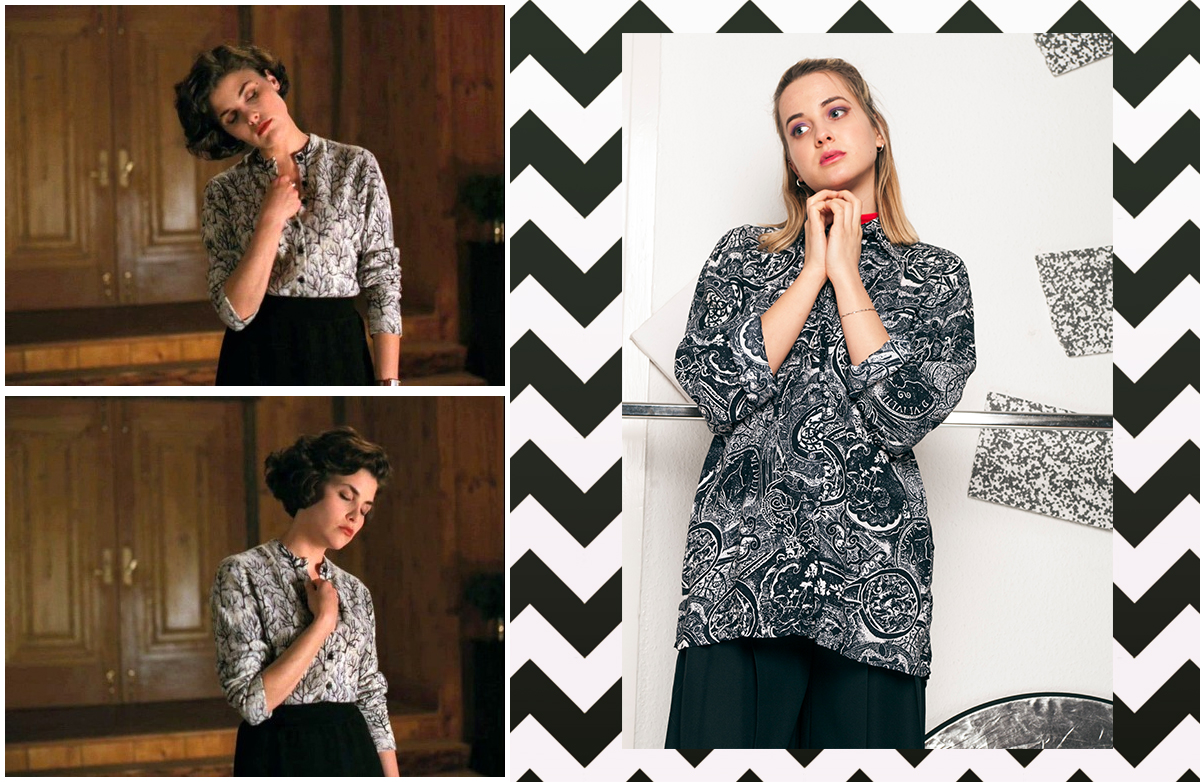 Audrey is not only great if you are looking for tips of how to make chunky, oversized jumpers super sexy. Her wardrobe was a throwback to the 50s, it's a fabulous idea, for instance, to tweak totally monochrome outfits with a touch of red. Get one of these blouses, put on some red lipstick and you are good to go!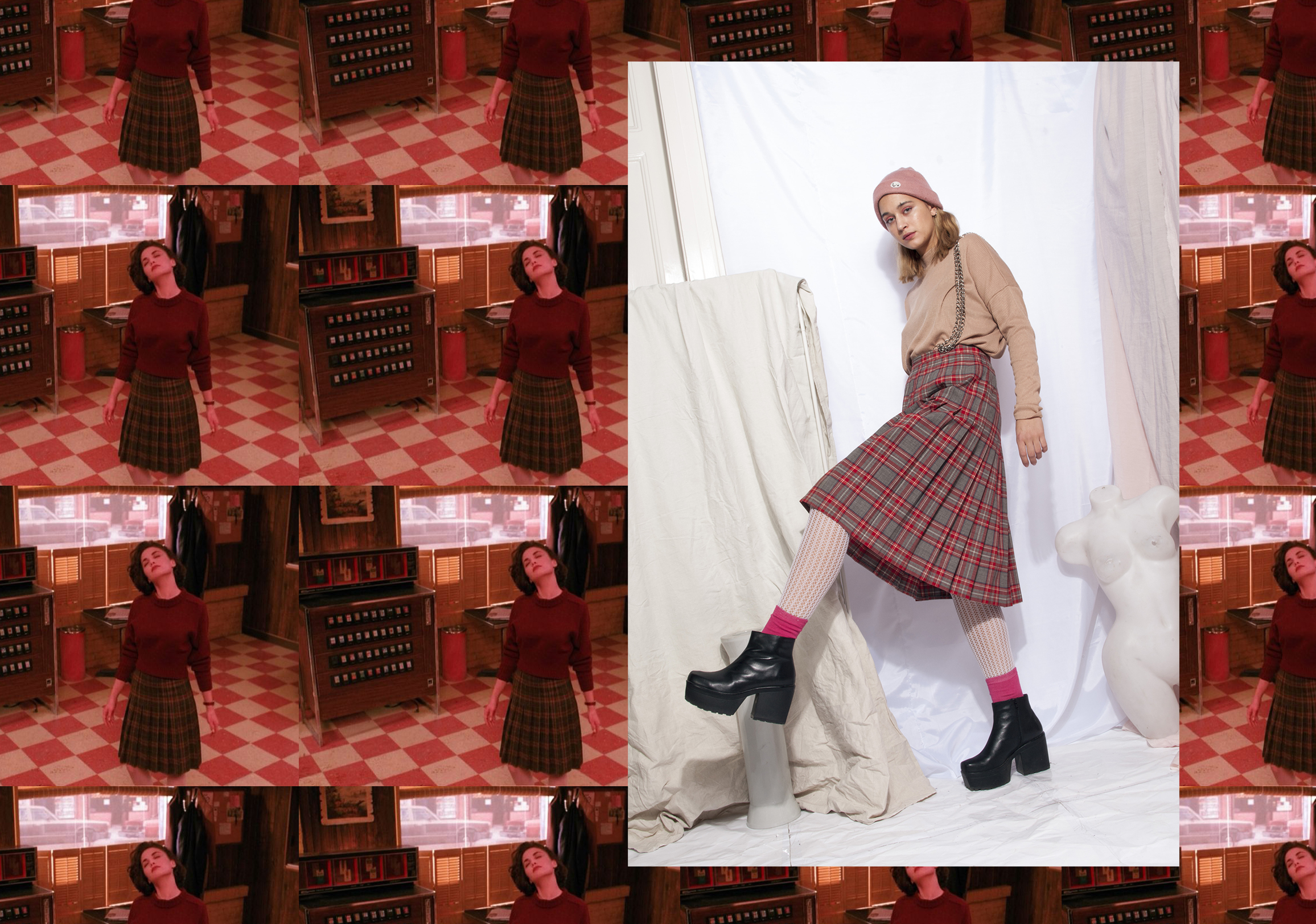 Following ugly jumpers, a close forerunner as most beloved outfit of the show is the pleated tartan skirt. This is a must if you are a fan of David Lynch's weird and wonderful world. It's never late to jump on the never-ending bandwagon of grunge trends, what are you waiting for?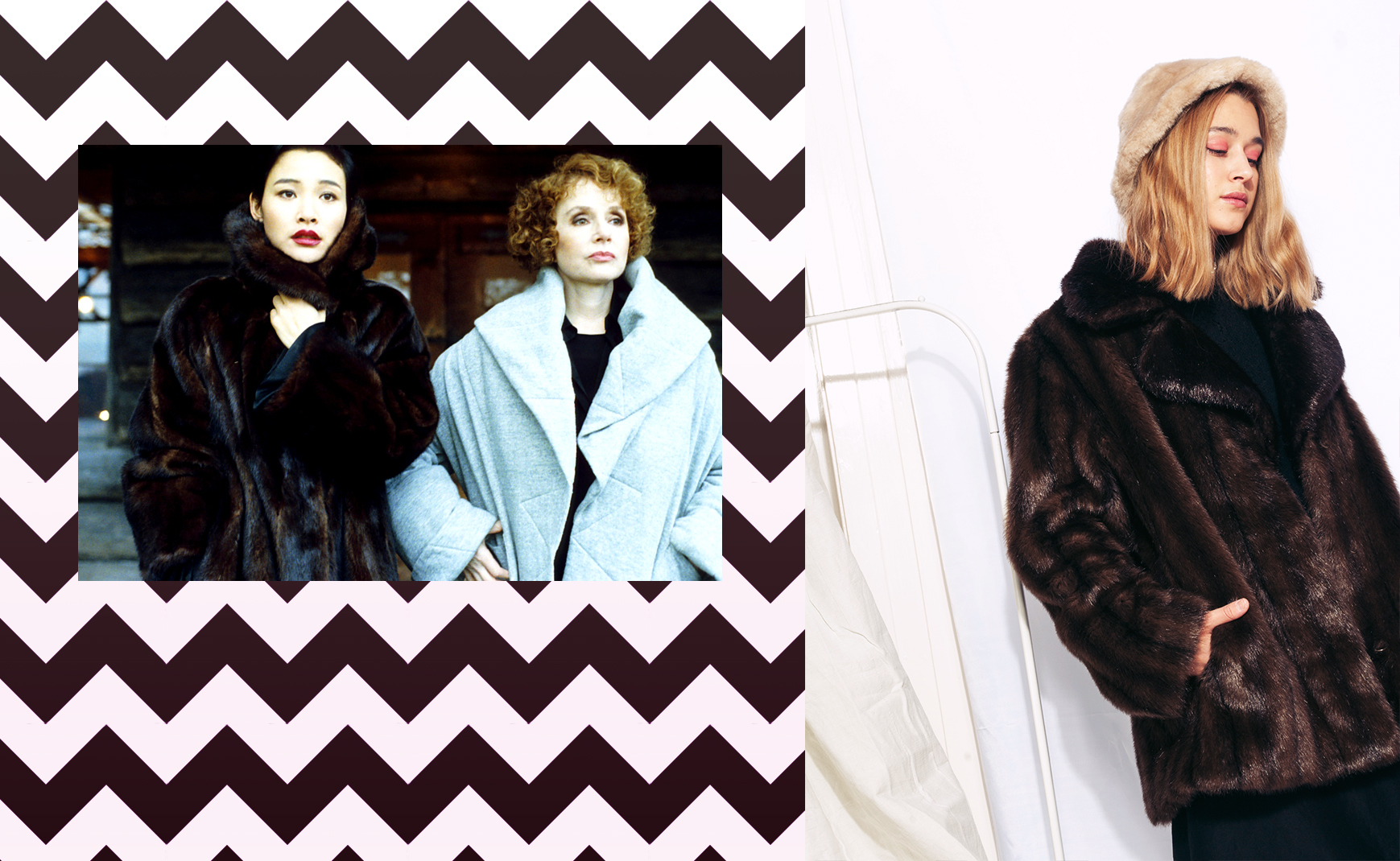 Fur coats pop up mainly in the wardrobe of the show's fancy factory owner, Josie Packard. She might not be the best person to ask for life advice, but her fashion style simply rocks, and begs to be followed. There are many things you cannot buy with money – fur coats are not one of them! Good news is that you do not need to own a saw mill to be able to add this coat to your wardrobe and get the twin-peaks-vibes going!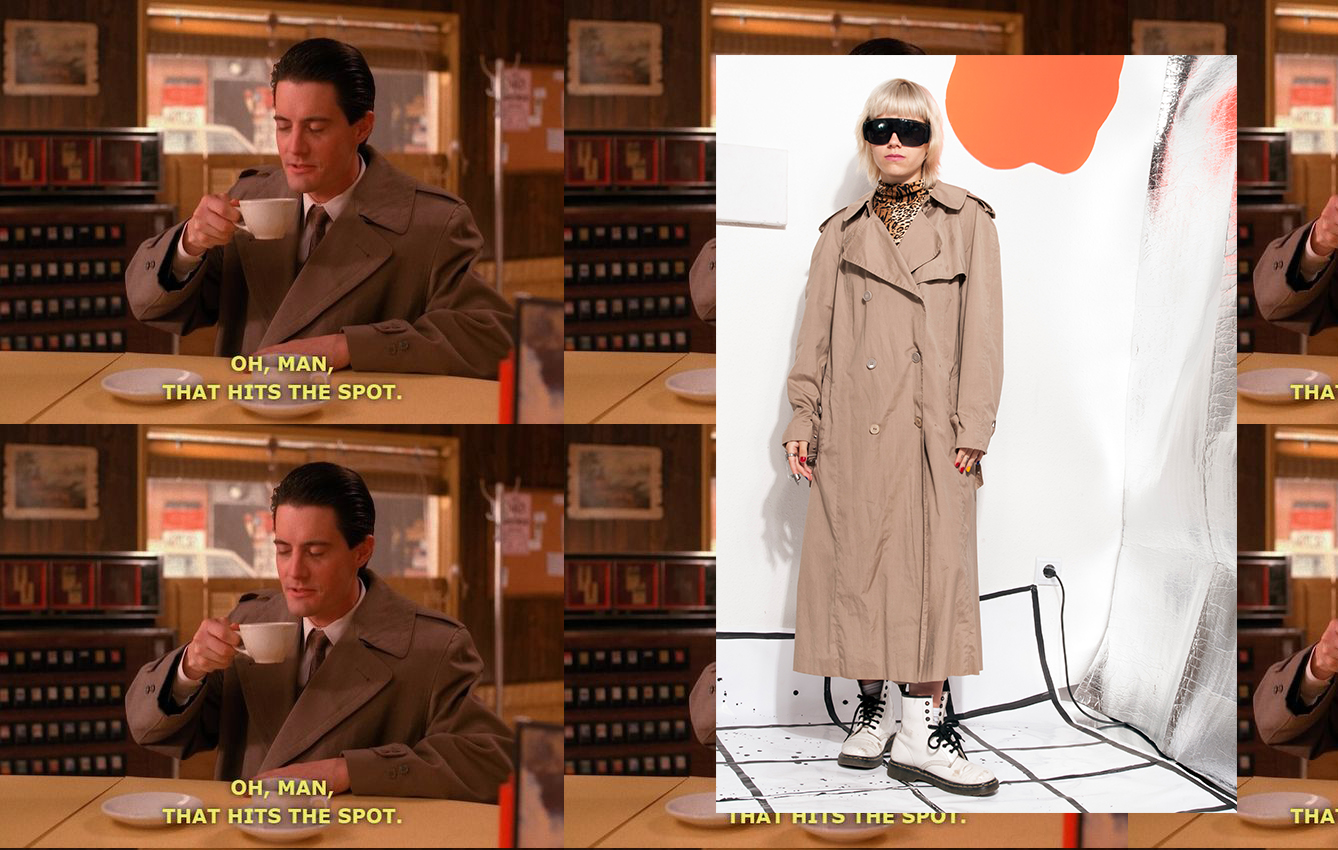 There is only one thing we adore more than Special Agent Cooper's signature suit-tie outfit – his trenchie! As a true resident of Twin Peaks, you can hide all your dirty little secrets under this coat, and all that is left is to order a damn good coffee and a slice of cherry pie!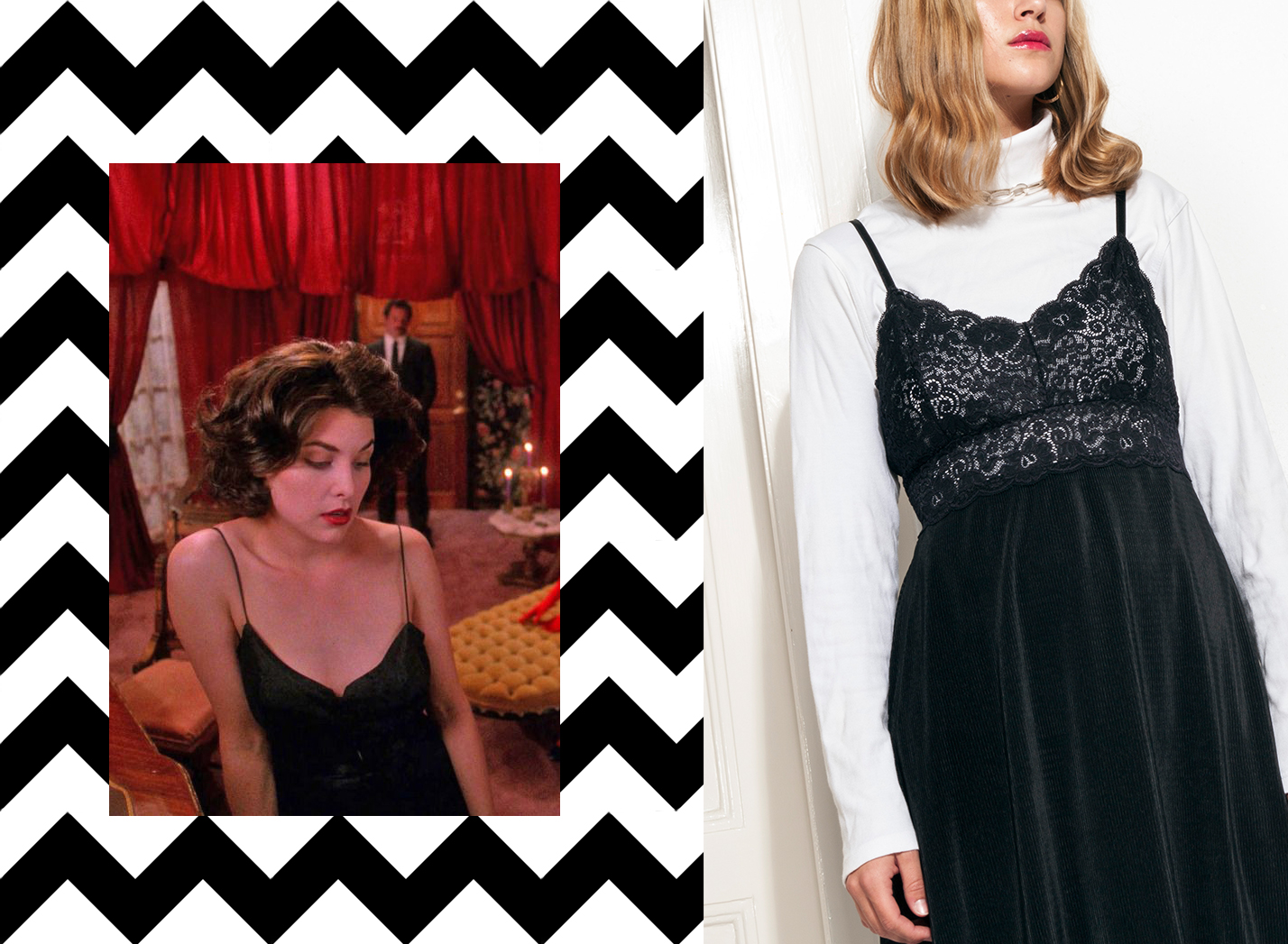 Hallelujah that we don't live in Victorian times and it's totally cool to walk around in thotty lingerie on the streets. Plenty of outfit tips are waiting to be borrowed from scenes at the One Eyed Jack, a brothel and casino in the show. This time we chose this black slip dress, easy to slip into – and out of it.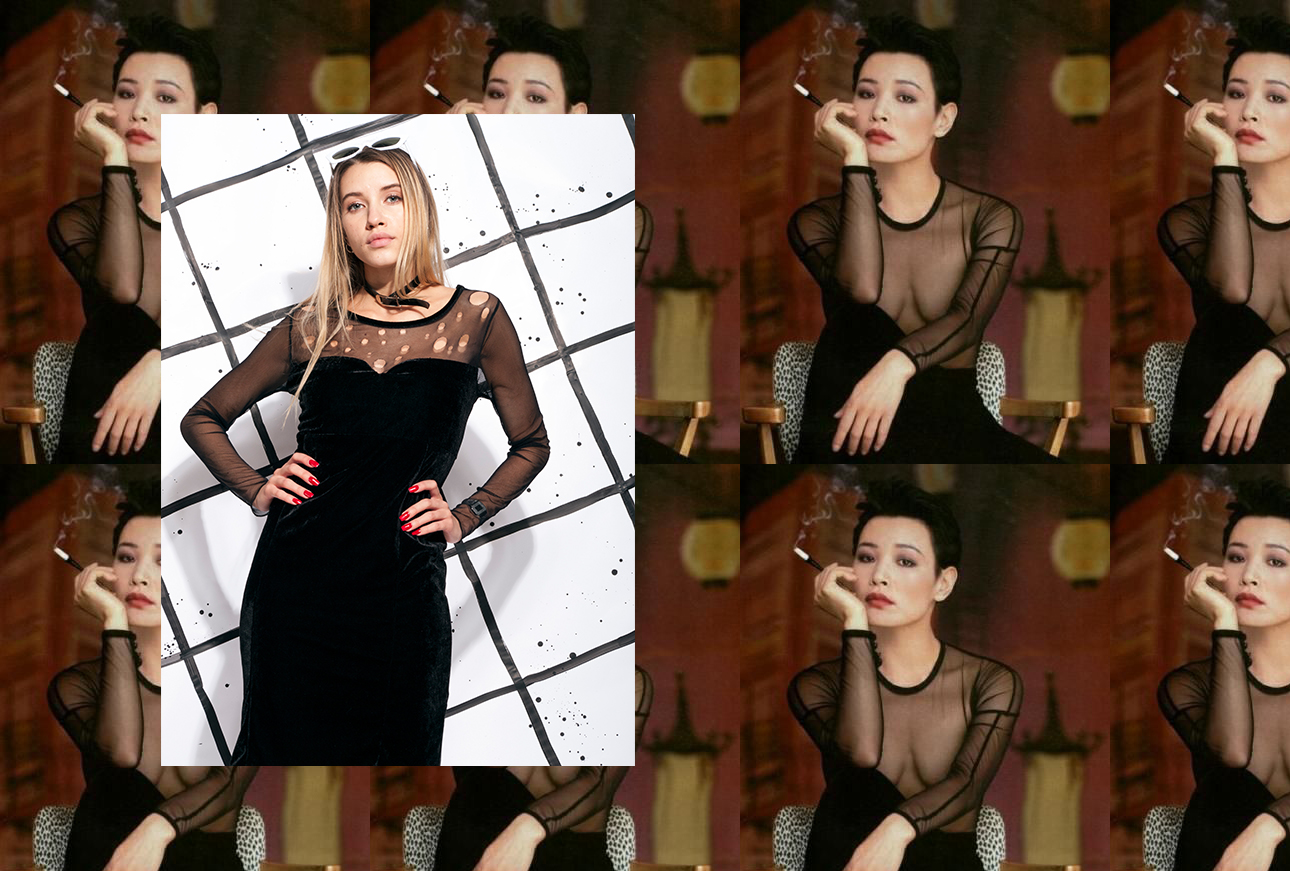 If we could ransack someone's wardrobe from the show, it would definitely be Josie Packard's! Tons of velvet, tulle and dresses with refined cuts – showing just enough skin, and always at the right place. Get this sheer black dress and it will make you an absolute goddess of the day.
+1 If you are more into accessories, pick up a log from the nearest forest and you can easily recreate the Log Lady outfit!