We already know that the most sustainable is if we do not buy new stuff all the time, so take good care of your closet. But in case you still need to buy clothes, the best is to avoid fast fashion crap and go on a vintage treasure hunt! I know, I know it is not easy to abandon H&M and co., and the mysterious universe of vintage shops can be scary at first. No worries, we collected for you a couple of cool tips, follow them and I guarantee that you will go home with bags full of vintage treasures!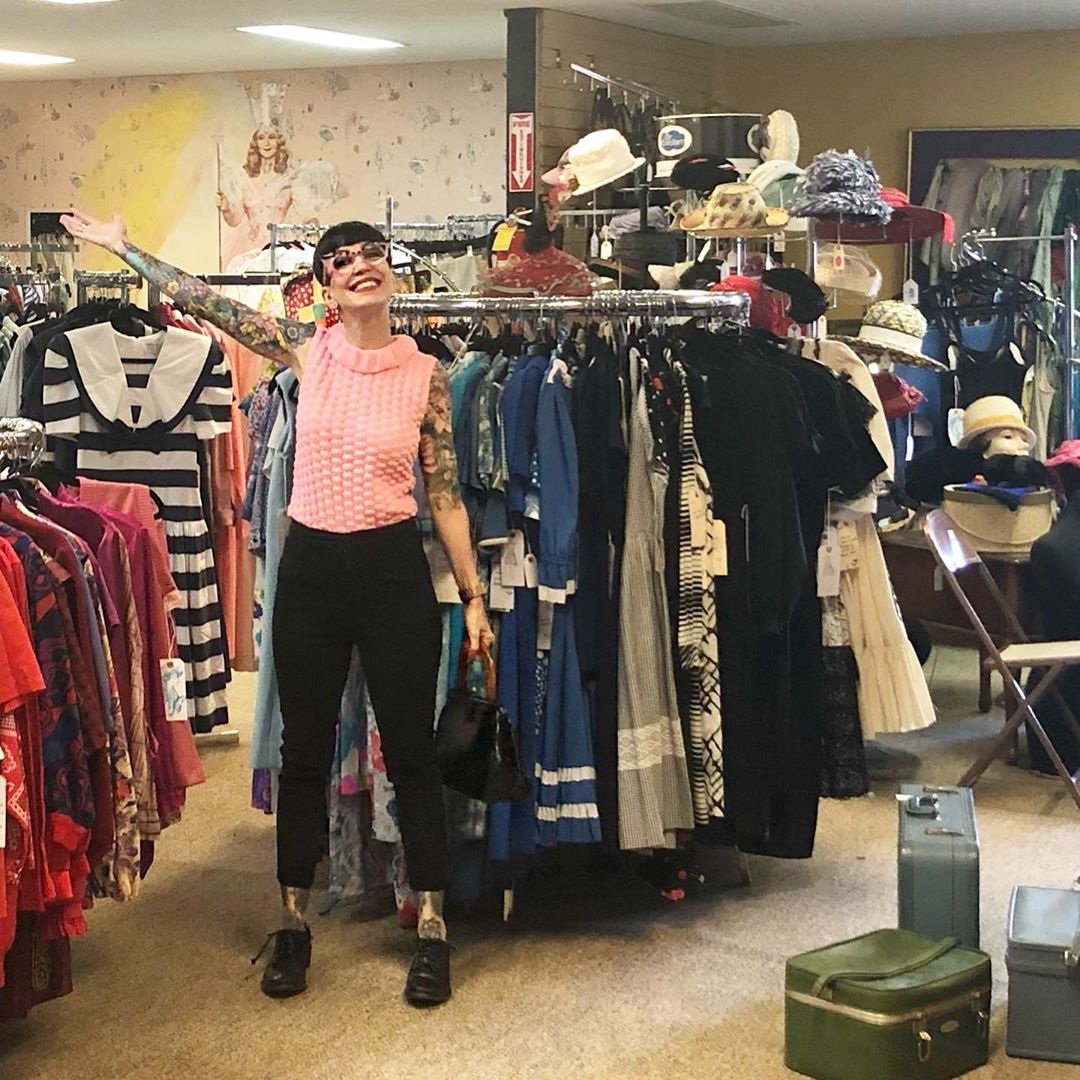 @lbj317


1. RESEARCH, RESEARCH, RESEARCH
If you are new to vintage, second-hand shops can be as invisible for you as Hogwarts for Muggles. You will need some time to rewire your mind to the vintage universe, so first check out google maps and mark with a star all the second hand and charity shops that are in your neighbourhood. Make a list of all these places which you can edit later once you have more information about them. It is also worth doing a casual google search for "your city+charity/vintage/second hand" as you might find more information on local portals. Here is my list for Budapest in Hungary.
Once you have your list, start visiting the shops. It will take some time, but you will eventually find the best shops for you, in terms of location and offer.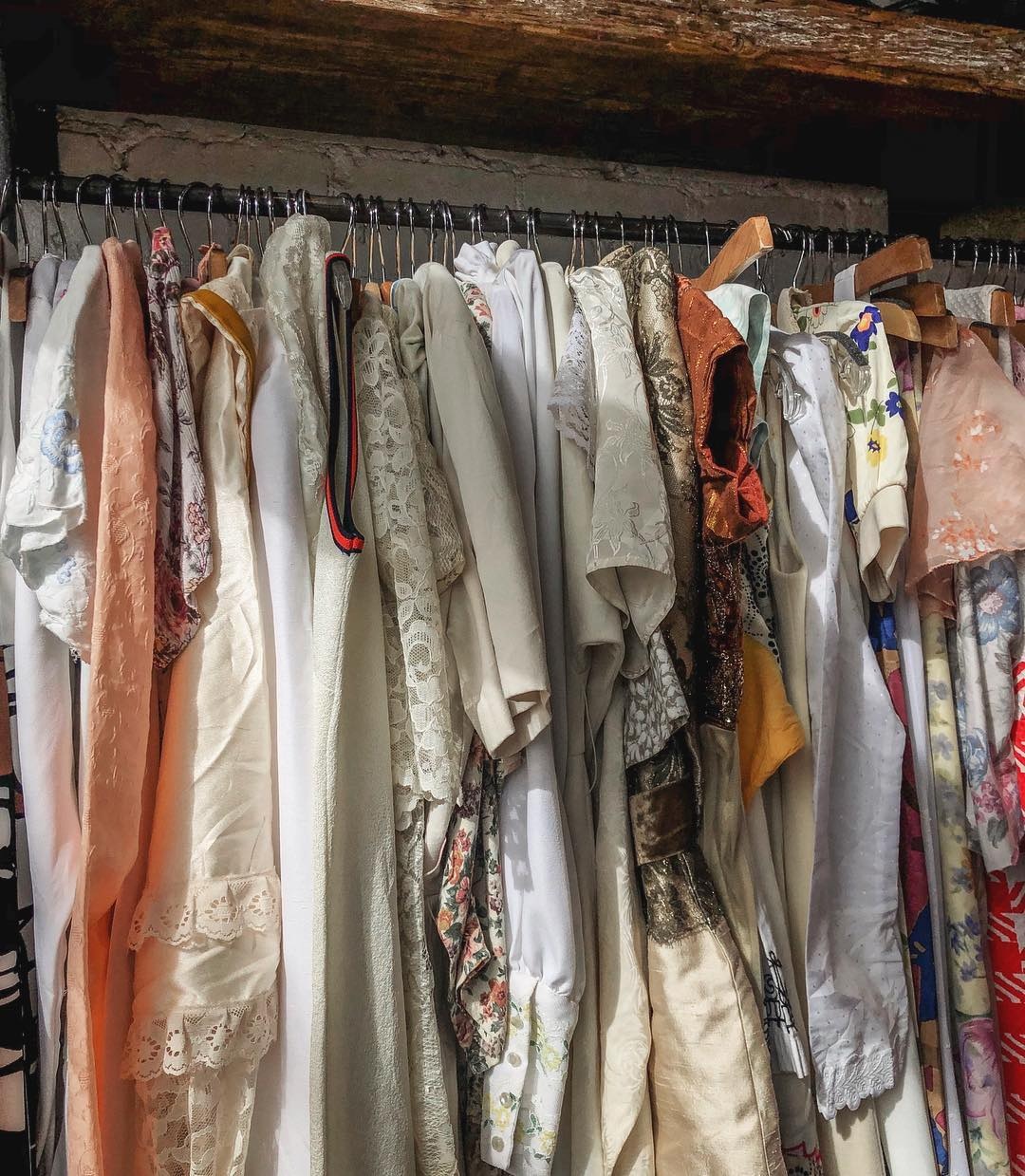 @imskylardaye


2. BRING YOUR BUDDIES
I recommend to bring along a friend to your treasure hunts until you do not have your own routine. Think about friends whose style is close to yours. It also helps if the person is honest and have an eye for vintage aesthetics. Second-hand shops often lack mirrors and changing rooms, so your friend can tell you how you look and maybe shoot a couple of photos. It is also more fun to tackle heaps of vintage clothes together with a friend than alone.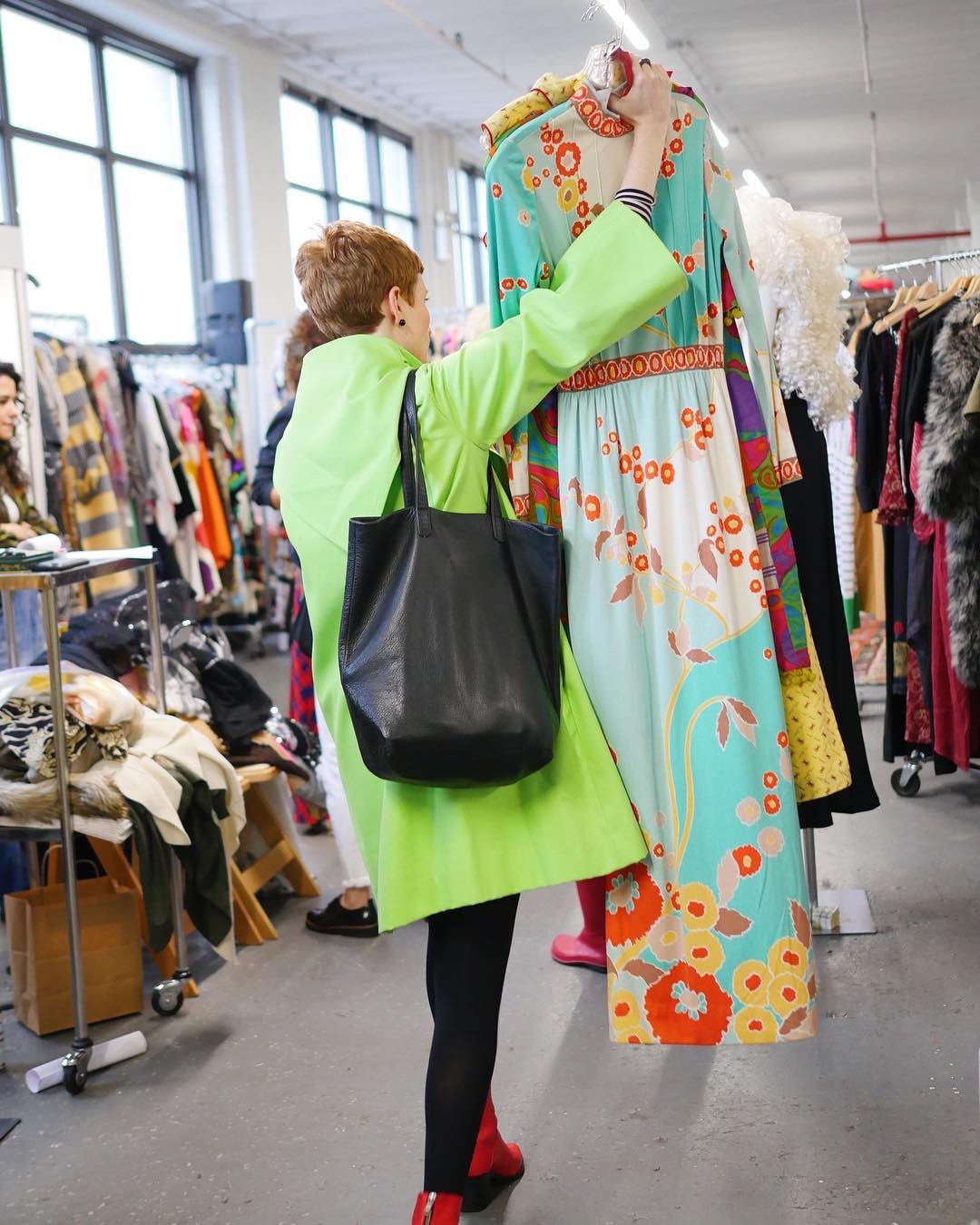 @acurrentaffair


3. PREPARE YOURSELF MENTALLY
Vintage shopping can be quite a dirty business, very different from the glamorous, shiny world of malls. The general rule is that the messier the place, the cheaper the clothes. But this does not mean that these places do not have awesome stuff! Dirty, little charity shops often have real, hidden treasures because the owners are not able to tell the difference between a polyester rag and a Hermes silk scarf. The key is grit – do not give up!
Another thing to keep in mind is that in contrast to planet-killing fast-fashion shopping, vintage shops do not offer the same clothes in different sizes. It's better to prepare a shopping list with various types of clothes, try to think about everything you might need in the next months. You can make a pinterest board! It is very unlikely that if you are looking for a pair of jeans of 2000s fashion style, you will get them in your size on the first vintage hunt. BUT! If you happen to find a beautiful dress which would be great for a New Year's Eve party, then bring it home even if it is the middle of the summer. The golden rule is always to shop for opposite seasons (buy winter stuff in summer and vice versa) because it is much cheaper. I bought once a cotton winter coat for €2.5 in August and bathing suits for €0.5 in October.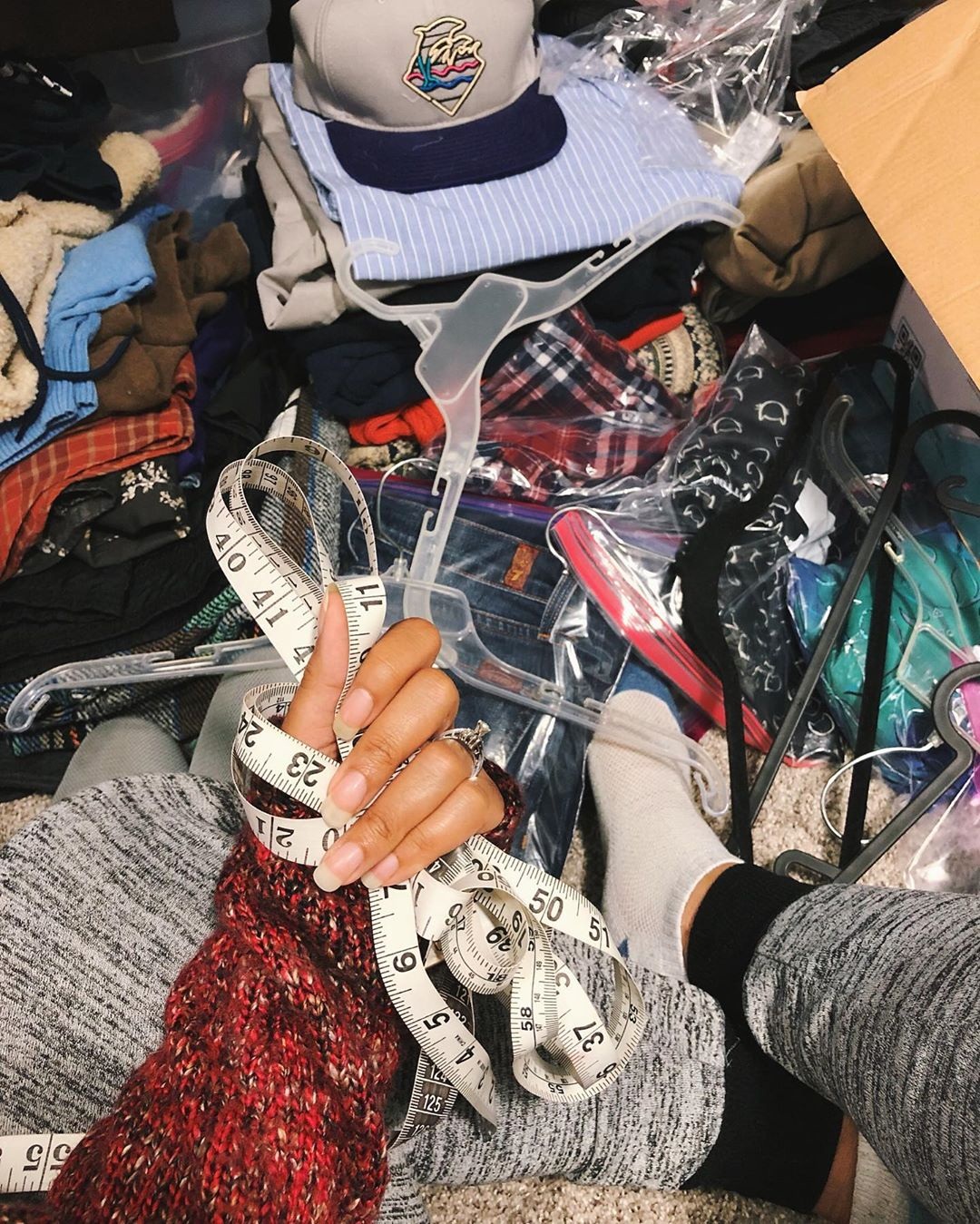 @good_kid_maad_thrifty


4. DRESS FOR THE OCCASION
The changing room situation is not the best in most small vintage shops, and you can wait forever in long queues if there is a vintage sale. So, our next tip is to go on a hunt in an appropriate outfit. The important thing is to dress up in a way that you can try on anything without dressing down to your panties. I recommend a catsuit or a leggings+top combo. If you are not too shy, you can try simple thighs+skirt.
5. BRING BAGS AND PACKS
Firstly, you do not want to buy plastic bags, do you? A tote will come in handy for bringing your vintage clothes home, but it might be already useful during shopping. Charities and second-hand shops often do not have baskets or only small ones, so, it is useful if you have a larger tote bag or one from IKEA to collect your vintage treasures.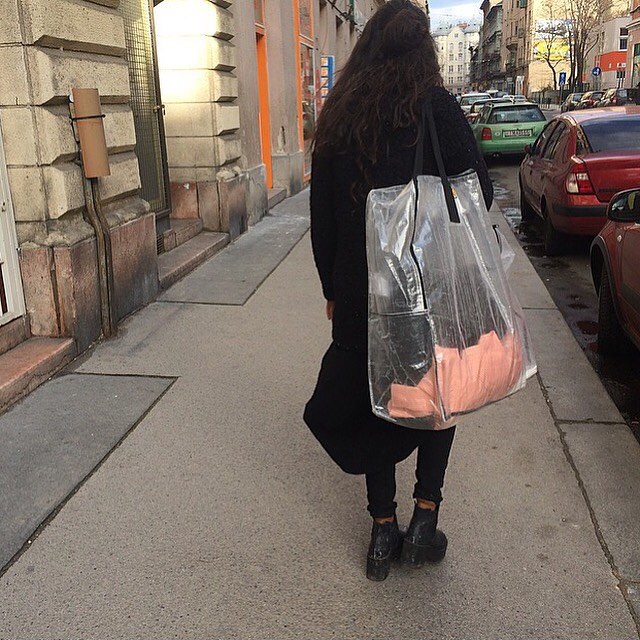 @azeletnelkuled


6. TINY ALTERATIONS
After you gain some experience in thrifting, you will be able to spot that perfect colour or pattern even if they are hidden under a huge pile of clothes. The question is what to do when that skirt with the lovely pattern is too long; when that cool coat is missing a couple of buttons, and when the jeans of your dreams have a huge hypo spot on it. No worries, you can mend it! Replacing a couple of buttons is not rocket science (there is a tutorial for everything on youtube!), and it is also easy to hem a skirt even for a beginner. If you know someone who can sew, you can ask them to do it for a reasonable price. You can remedy hypo or grease spots by strategically ironing patches on them. Smaller rips can be made "invisible" by stone washing.
Keep in mind though that you should buy clothes that need alterations only if they are must-haves. If you already have a box of almost-perfect garments that has been waiting for ages to get reworked, it's better to let them go. Bring it to a charity shop so that they can be found and loved by someone else.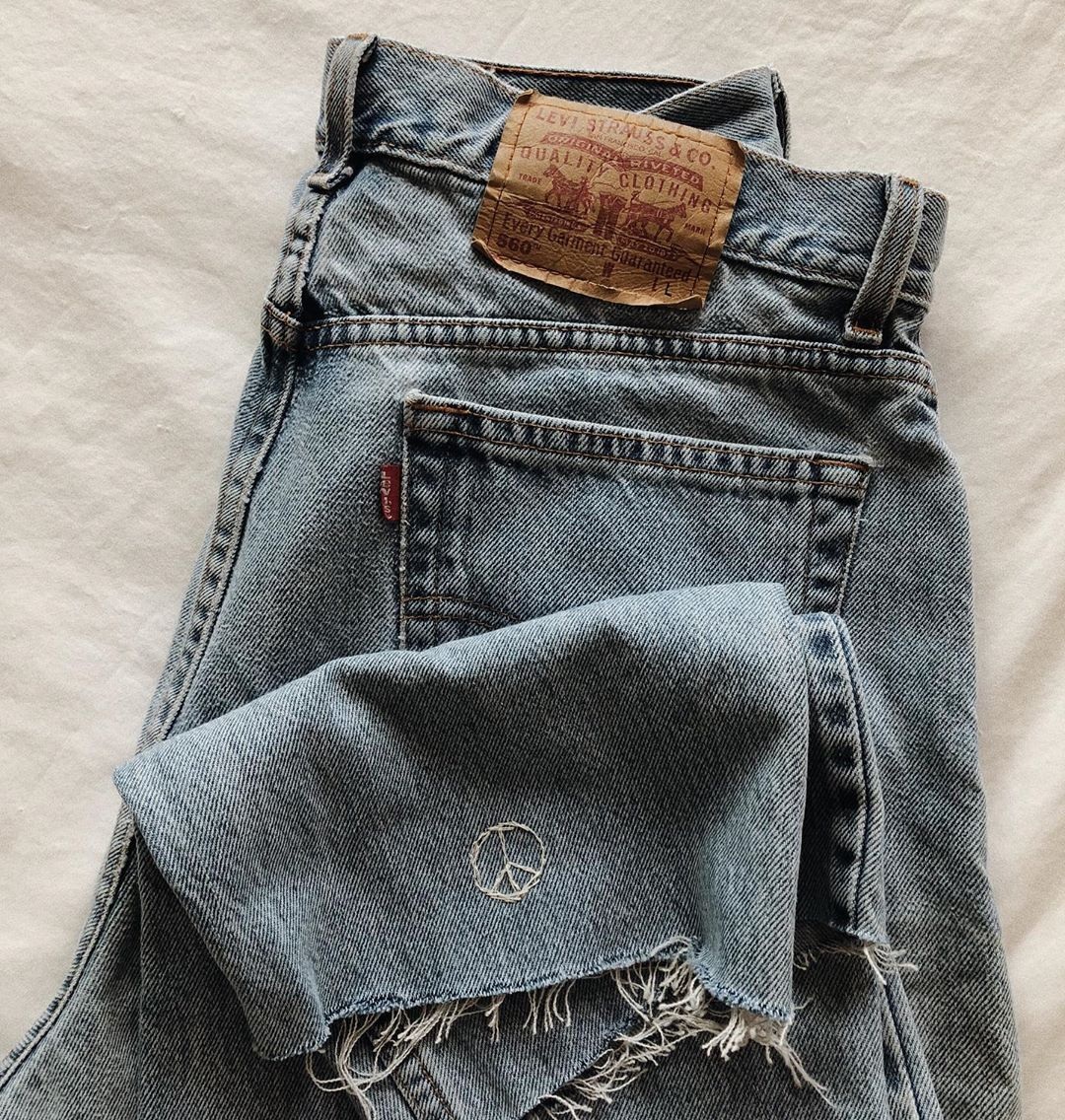 @grace.peterson


7. CHECK THE LABEL AND THE MATERIAL
Another golden rule is that expensive clothes have pretty, woven labels, so it is worth checking. The materials and the country where it was "made in" is also telling. Try to get natural materials, for instance, cotton, silk or a mixture of wool (full wool clothes can be prickly!) because these are comfortable to wear and do not pollute nature with millions of tiny micro-fibres. It is OK to buy polyester coats, jackets and evening dresses as you do not wash them in washing machines and they don't touch your skin.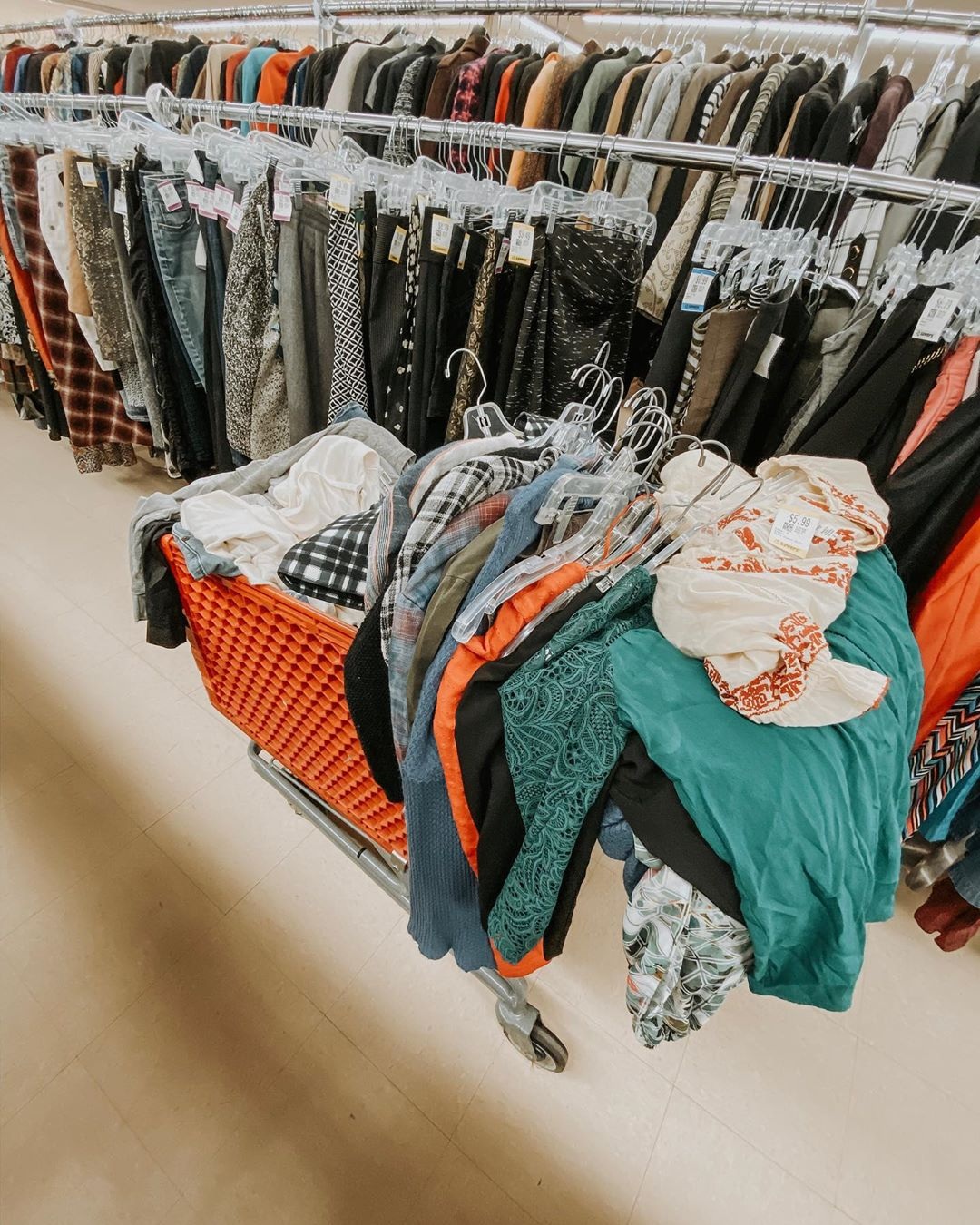 @lexi_thrifts


8. ALWAYS TRY IT ON
Never buy vintage without trying it on first. It can be cool and super cheap, but if it looks awkward on you than you will not wear it and there's no point buying it. Seriously, try on everything (OK, maybe you do not need to try on oversized band-tees). Also, be aware that vintage and foreign size scales can differ from what you are used to, so you cannot always rely on them.
9. RECYCLE
It is usually enough to wear a garment a couple of times before you can decide whether you really like it or not. Secondhand and charity is better in this respect too, you will never regret spending fortunes on a piece of clothes just to discover that you do not like it after all. You can always bring these items to a charity shop, pass it on to a friend or sell it on Depop.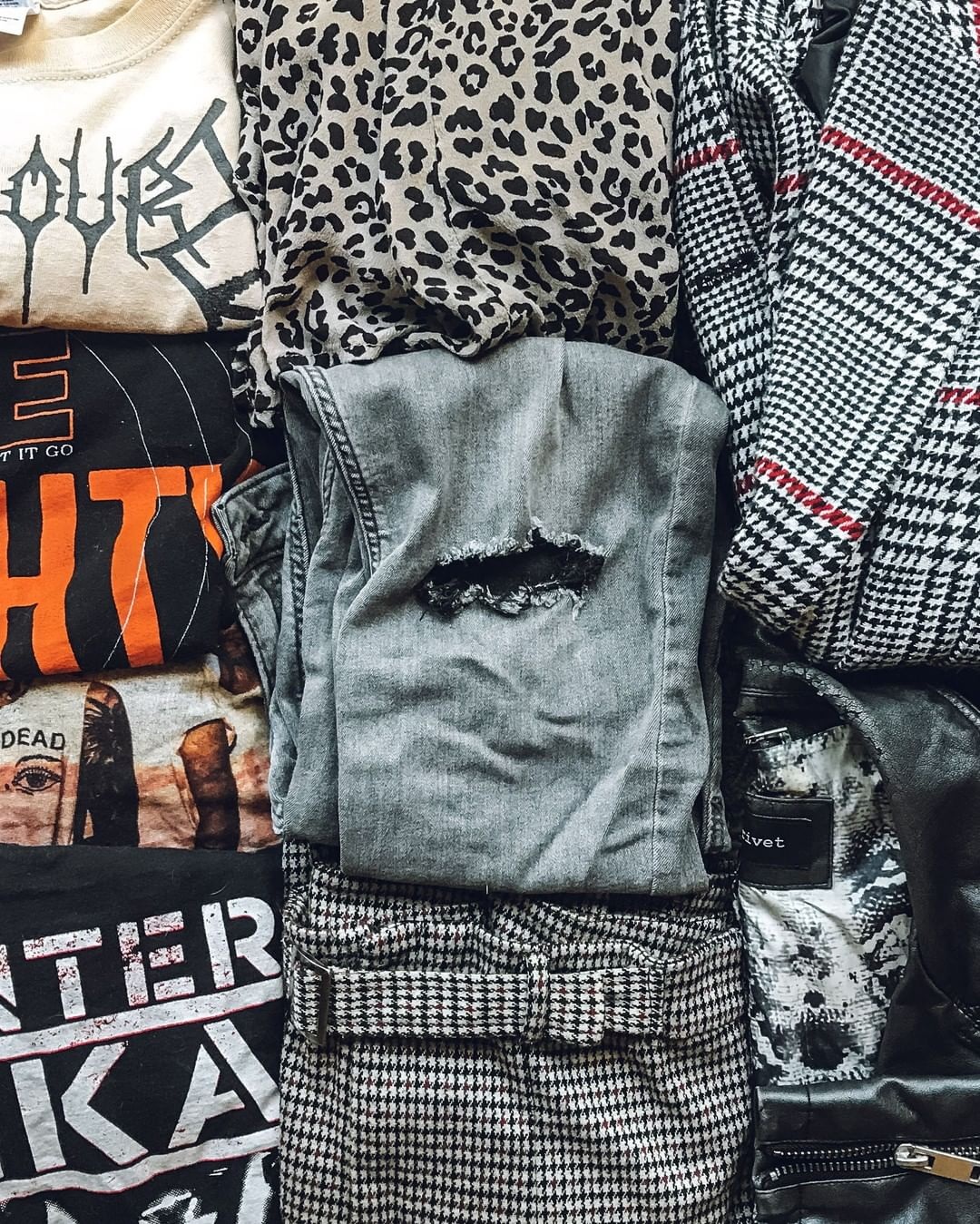 @akwearsthings


Also remember, thrifting might not be for you. You followed our tips, but you realise that you do not have neither the patience for the mess nor the time for the search. Do not fall into despair that you cannot wear vintage and lead a sustainable life. We are here to help you and do the dirty part of the job. You can choose online from our vintage clothes that we have cleaned, mended or reworked into something even cooler!