We cannot say it enough – quit fast fashion. It's killing our planet and your wardrobe too. Consumption is a fact of life, but we can decide how and what we consume. With the help of sustainable fashion buyers, slow fashion bloggers and vintage promoters from all over the world, we give you a couple of tips how not to buy new without sacrificing your style!
CREATE SEASONAL CAPSULE WARDROBES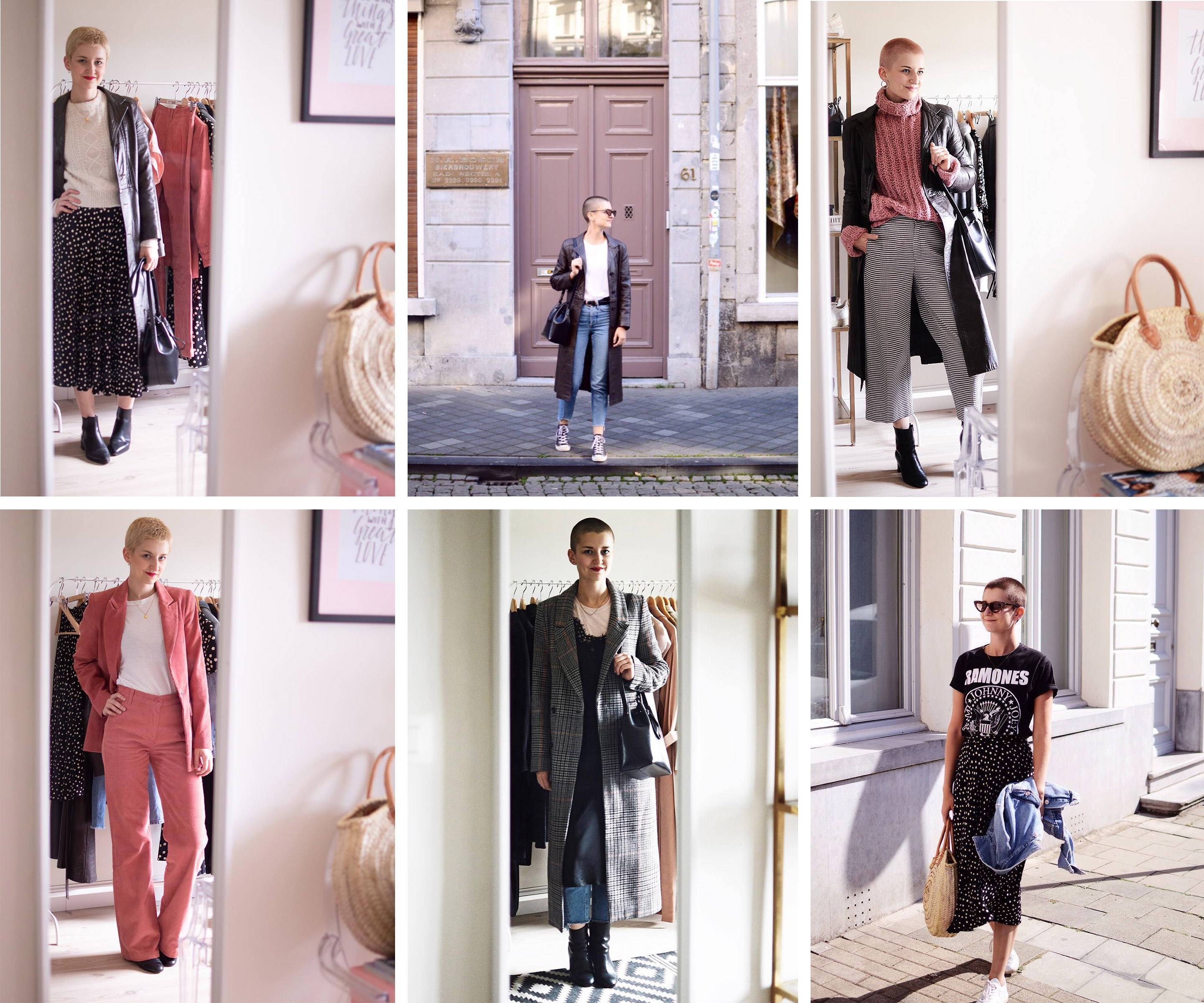 Your wardrobe is full and you have nothing to wear, right? Our consumption crazy world fills our life with stuff we might not even like or want. Start to know better your clothes and take back control of your wardrobe. Create seasonal capsule wardrobes like @hashtagidle. In this way you will enjoy each and every piece you have chosen for the season. You can refine your style, refresh your wardrobe and contribute to sustainable fashion at the same time!
ENGAGE IN A COMBINATION CHALLENGE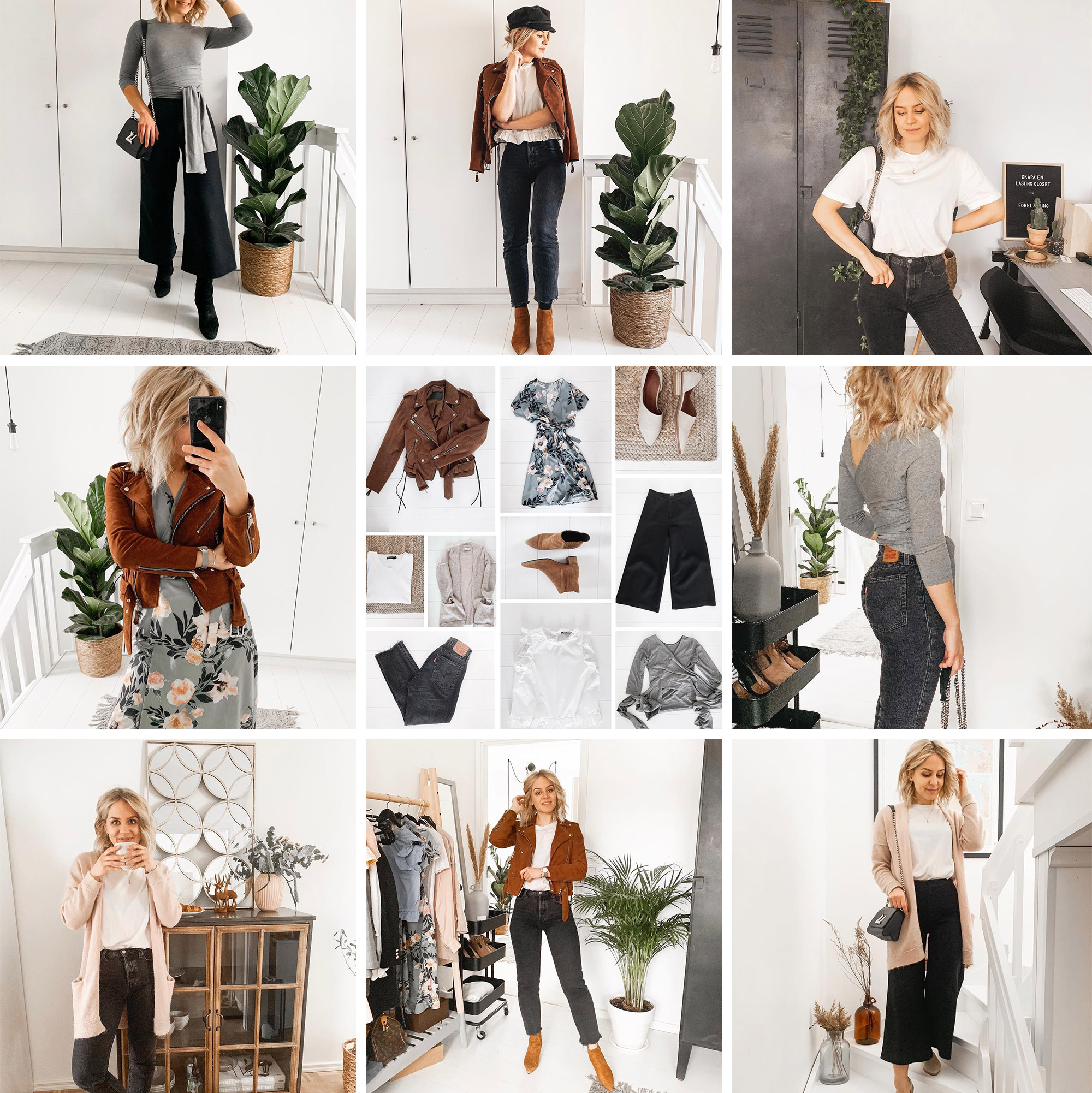 There are various challenges which can inspire you to follow slow fashion trends. One of the most exciting one is the #10x10challenge when you choose 10 items and wear them on 10 days in various combinations. Check out @lastingcloset to see how it is done!
COLOUR YOUR CLOSET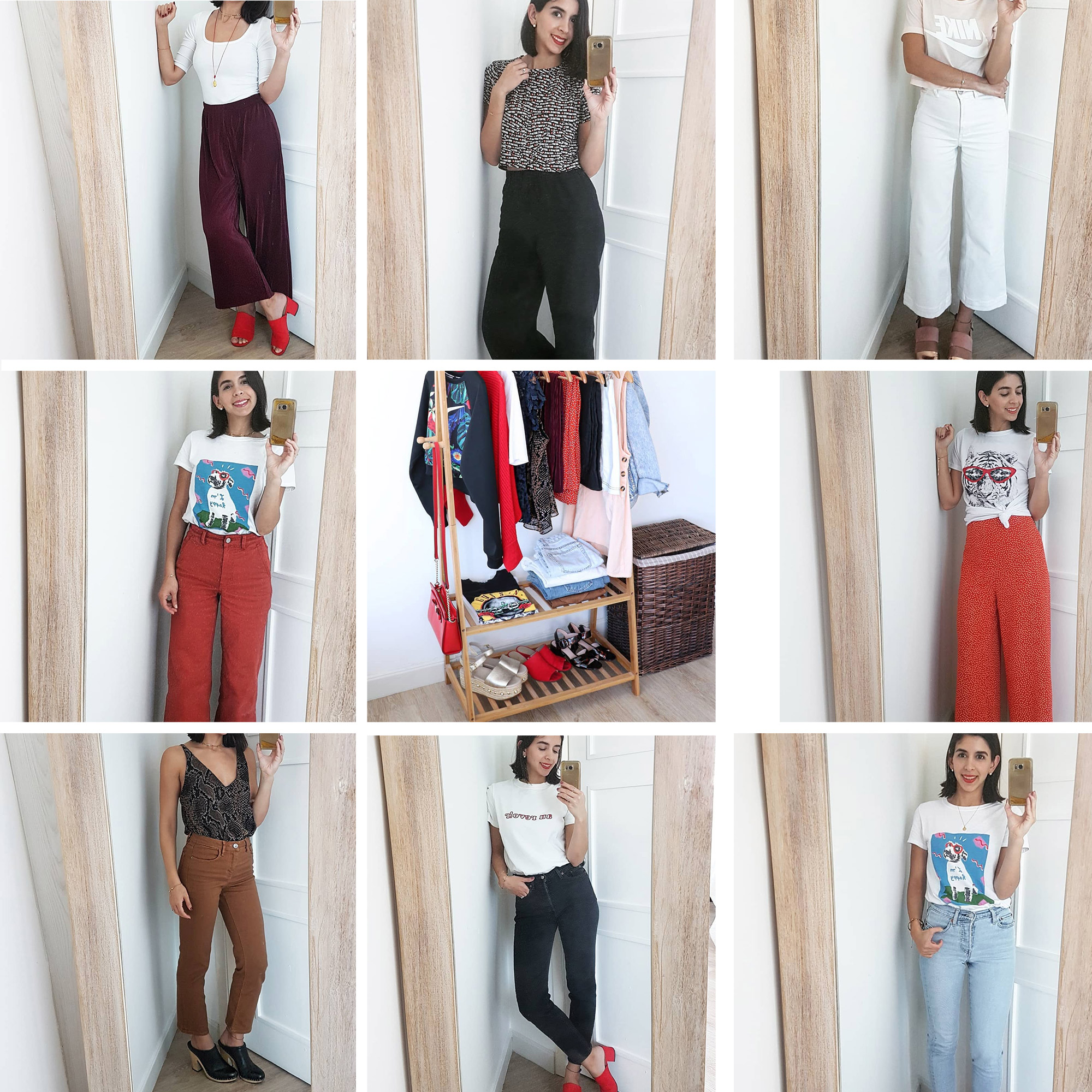 A small wardrobe does not have to be a boring one. Another popular challenge is the #colormycloset which encourages you to create curated and colourful wardrobes like @latina.minimalista! Each day of the challenge has a set colour which you need to follow in your outfit choice. It pushes you to be more creative in your pattern combinations and to wear items you might have forgotten about!
REWORK AND ALTERATIONS

Just because you got bored of an older item, you do not have to throw it out and buy something new! If it is in good condition, there is no reason why you could not rework it. For instance, you can add some embroidery to your denim clothes as @tollydollyposh did to her jacket. You can also check out our reworked vintage clothes section for inspiration!
TWEAK YOUR OUTFIT WITH ACCESSORIES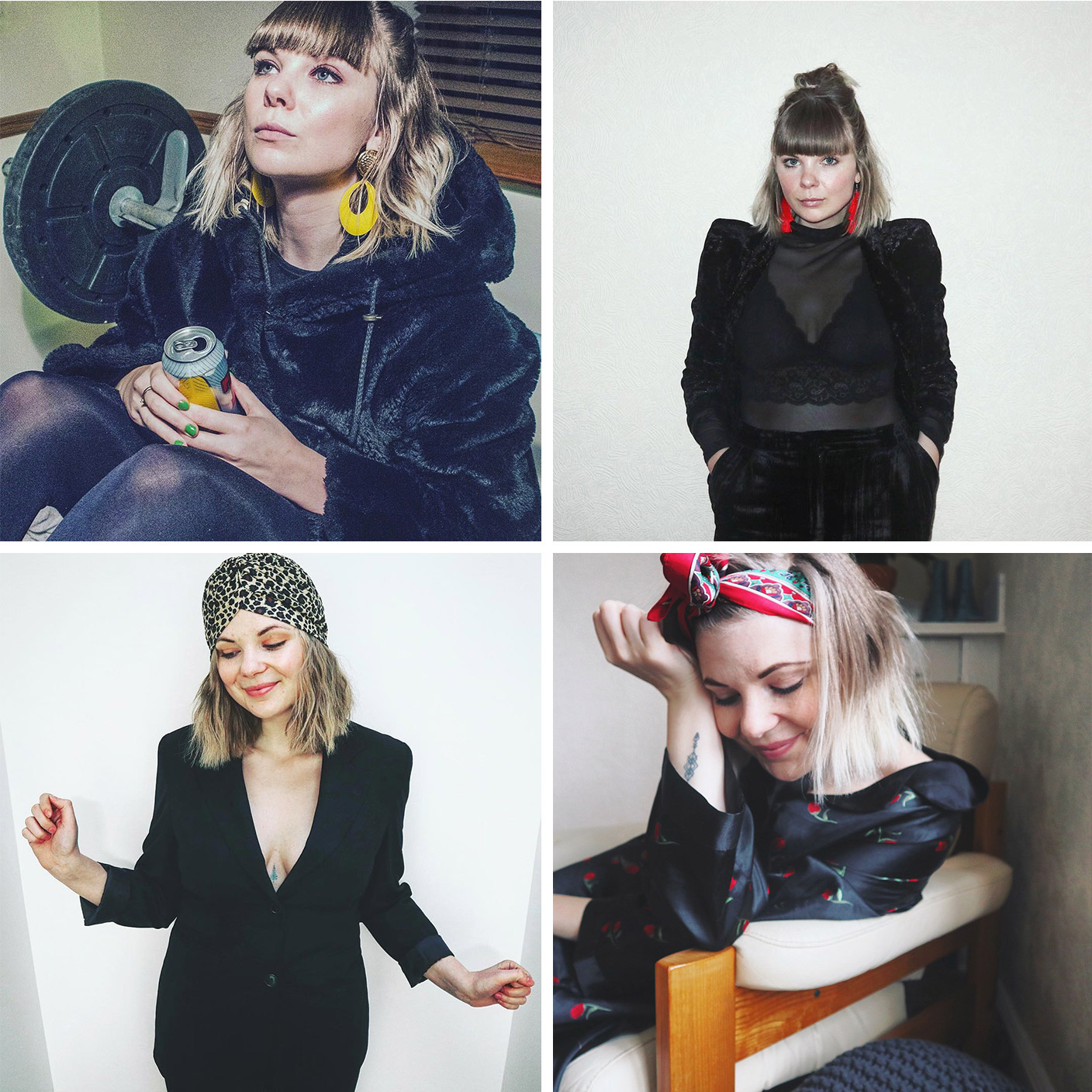 The key to keep yourself in love with your wardrobe is to keep combining the items that you already have. The easiest way to do this is to add various accessories to your outfit. It can be a stylish bag, a beautiful scarf or a cool piece of vintage jewelry, let loose your imagination. Check out @thriftmesideways' outfit which features an awesome pair of vintage earrings!
THRIFTING AND VINTAGE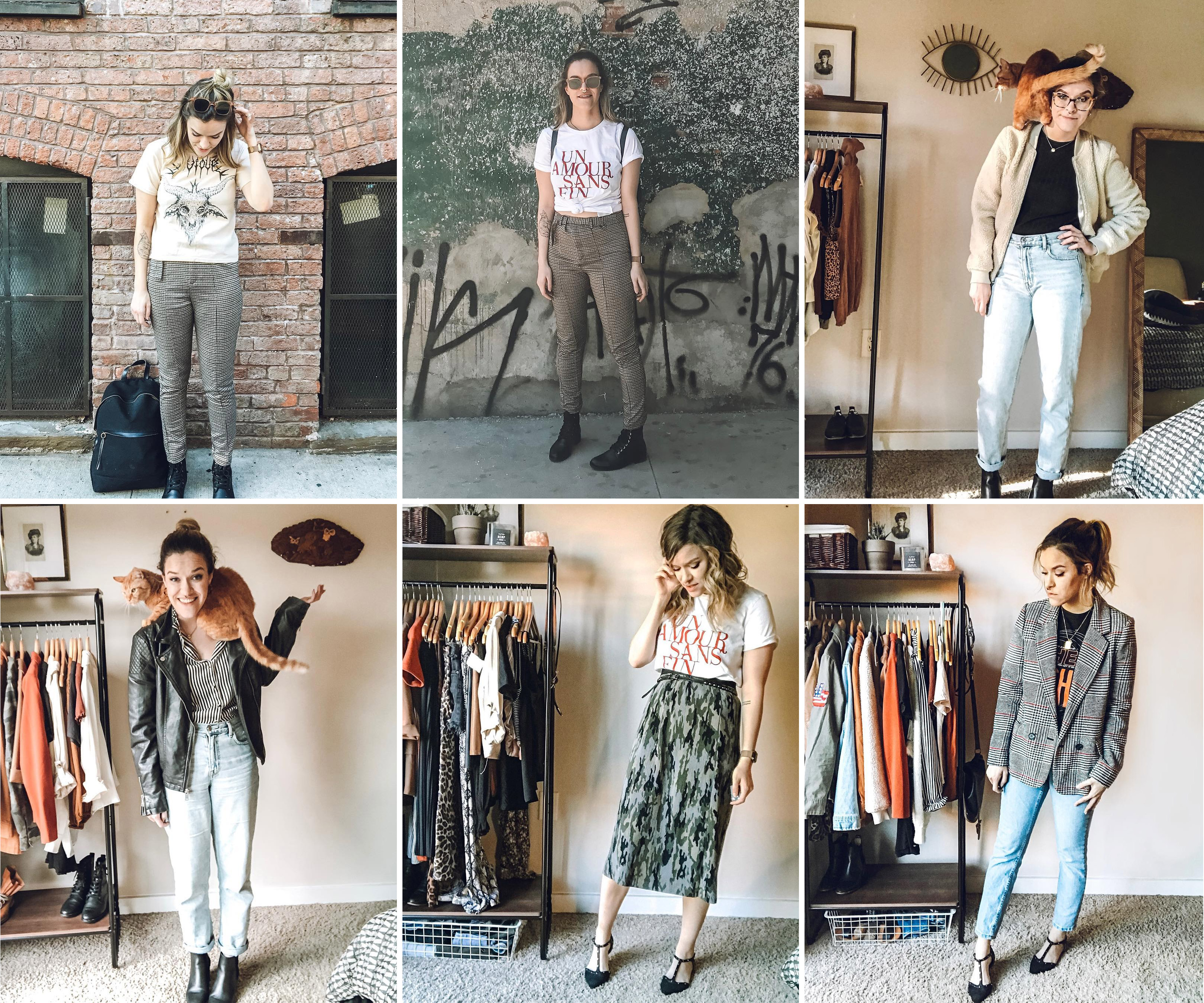 Not buying new clothes, does not mean you do not buy anything ever. Visiting thrift and vintage shops are the perfect alternatives to buying new. Create a thrift list like @akwearsthings where you list the items you really want to have and the hunt can began! Jeans are for instance very durable and you can always find vintage ones still in great condition. Join @theprettyplaneteer for the #nonewdenim movement and spread slow fashion!
+ 1 If you do need to buy something new, try to find eco and ethical fashion pieces. For more inspiration, follow @nonewness which collects the best sustainable looks!