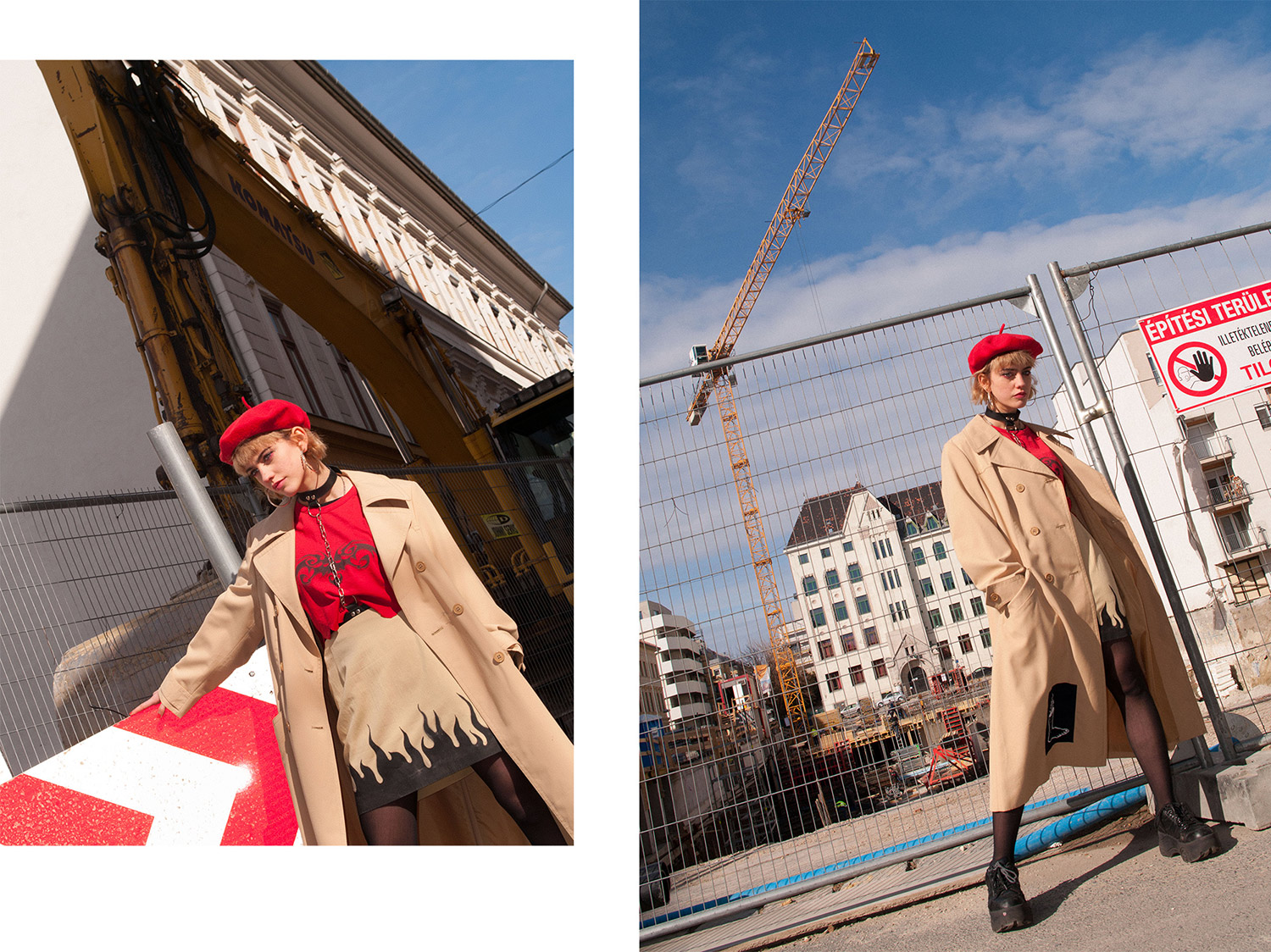 When we did this spring photoshoot, we had no idea that it would be the last one we did before the world turned upside down. Since then most of us have been in lockdown all over the world, so it's pretty nostalgic to look back at these pictures and all the fun we had while doing this photoshoot. Spring might be gone, but remember one of the main rules of buying thrifted vintage: do not shop for season! It's perfectly reasonable to browse vintage shops online for a lovely coat on a hot sunny day in summer. Here we go!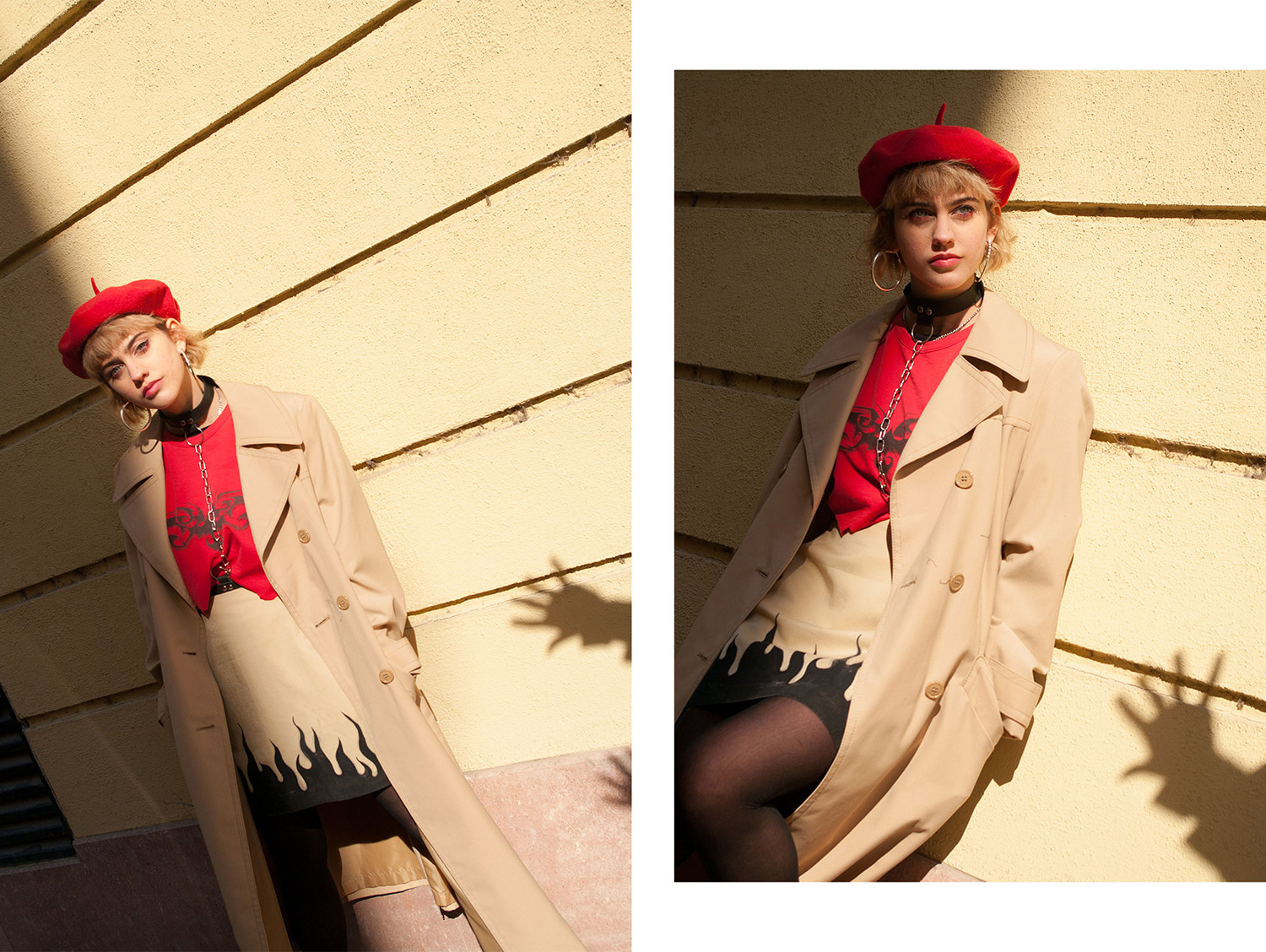 If you are a true Gaia worshipper, this outfit will blow your mind with its enchanting warm colours. We immediately fell in love with this hand-painted flame skirt, and the beige trench coat is a perfect match for a red top and French hat, isn't it? Plus, NEVER forget about the accessories, we added these golden hoop earrings, our fave from 2000s fashion trends.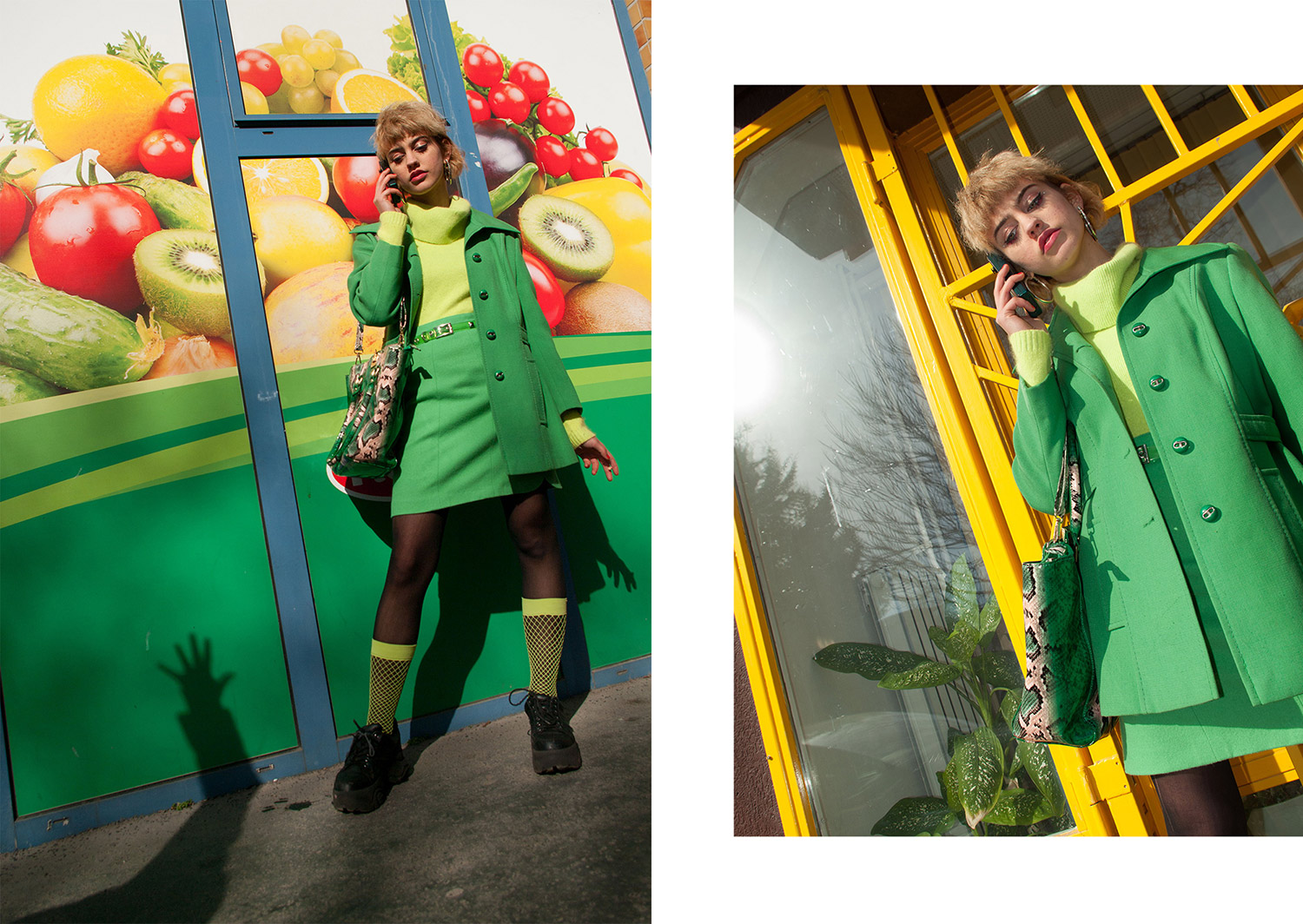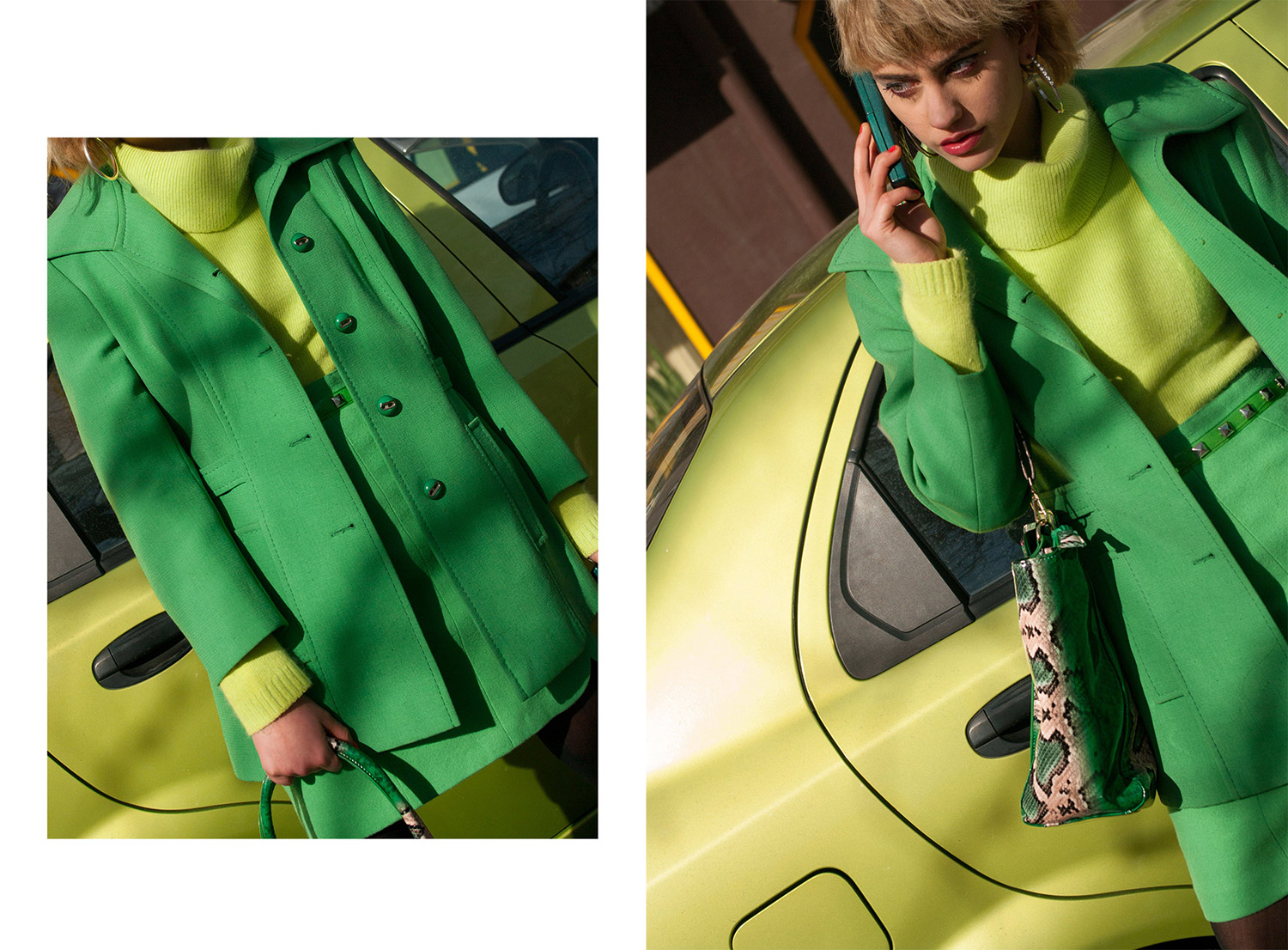 Hallo-hallo, is there anybody out there? You do not have to be one of the little green men to pull off this green look. Green is also the colour of nature, recycling and rebirth, themes we really need right now. Such a bold combination of green shades from emerald to lime would be also great for a #colourmycloset challenge if you are into ethical vintage and shopping. A snake might have gotten us kicked out of paradise, but this snakeskin pattern bag will make you feel like you are still there.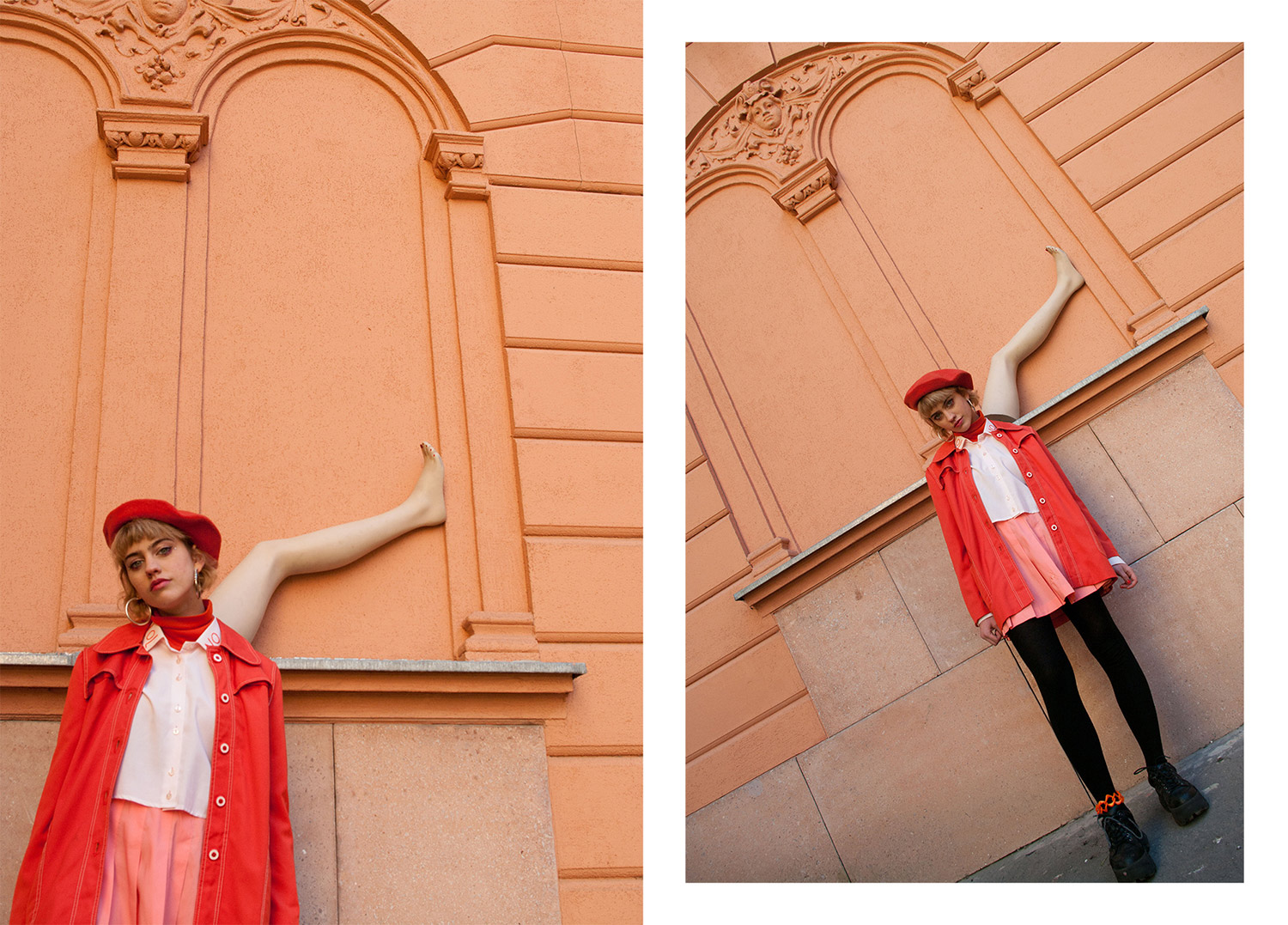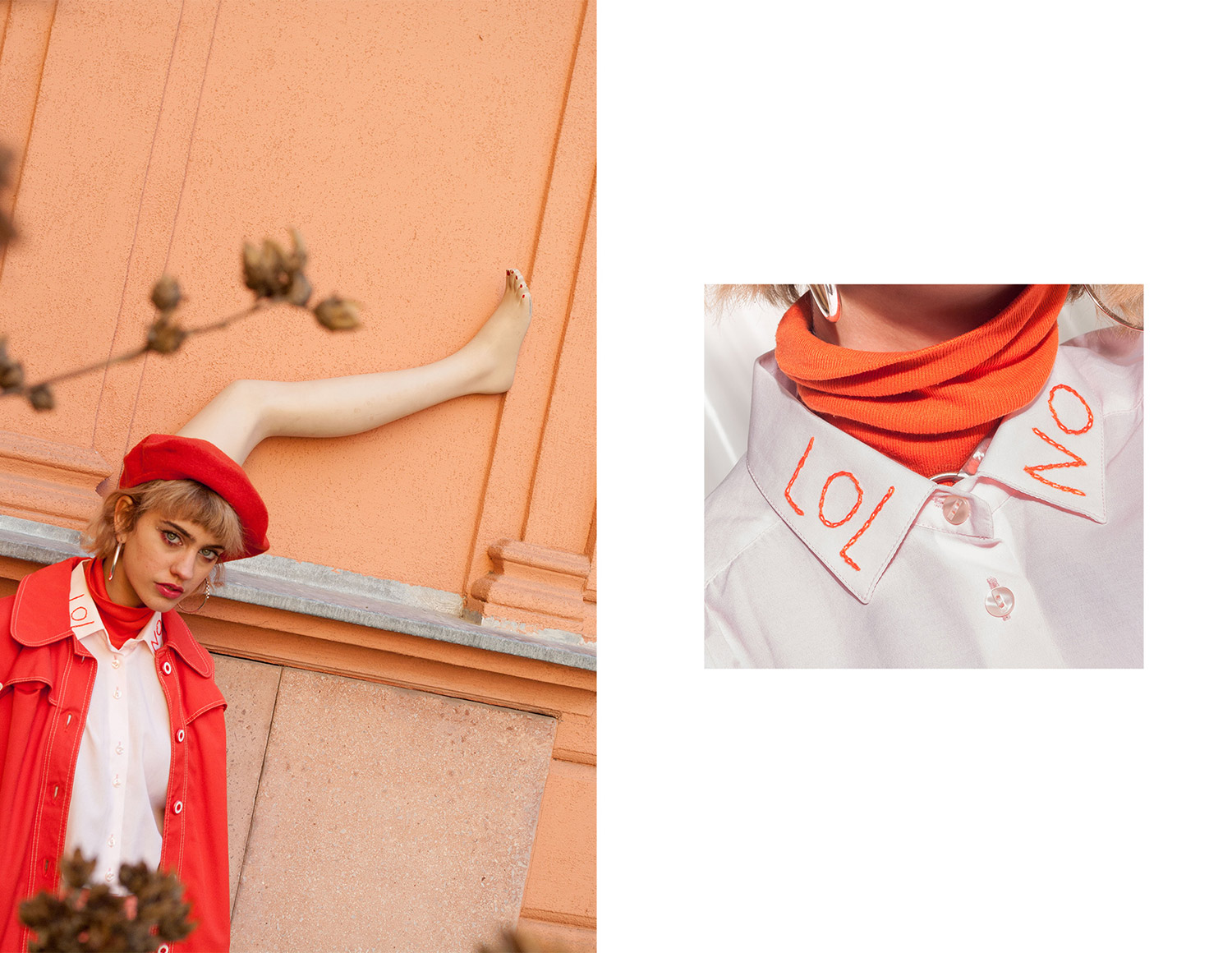 The great thing about vintage is that – contrary to the picture – it does not cost an arm and leg to look chic and classy. What's more, you can always tailor your vintage treasures to your taste by tweaking them with cool embroidery. If you need some inspiration, check out our reworked clothing section!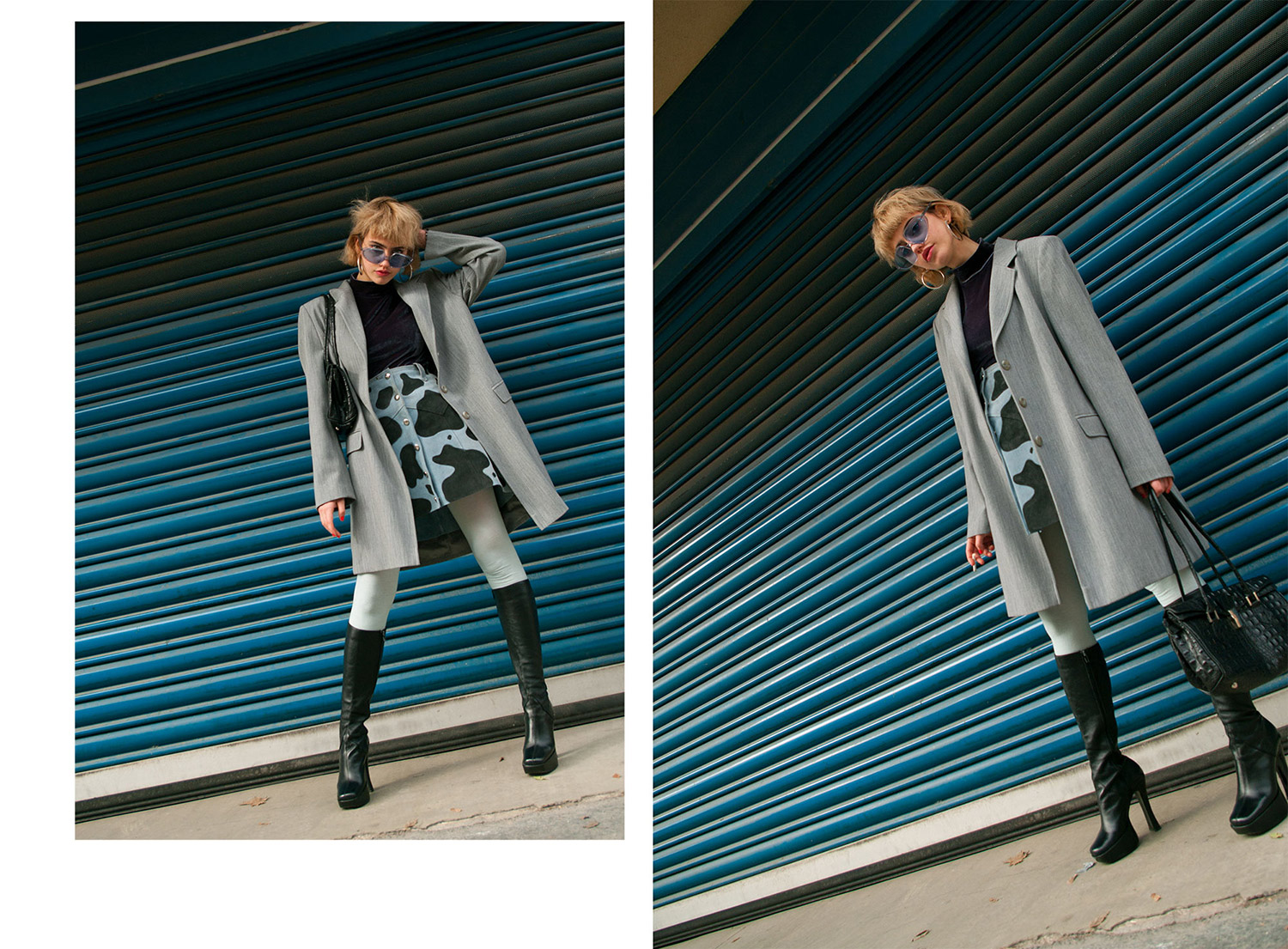 If you are more into cooler colours, then this outfit with a powder blue cow skirt will be your choice. These high-heel platform boots will suit both spring and autumn, so, grab a pair of these asap before they are gone forever. Lovely addition to this look is a trendy pair of vintage sunnies, check out our time-travel into the history of sunglasses if you need some ideas!
We definitely learnt during these last months to appreciate the little things in life and not to take anything for granted. We hope our world will turn back to some kind of a normal soon and we will be able to hug each other again and go on treasure hunts to vintage shops, maybe even do a summer photoshoot. Until then, stay safe at home and follow our tips on how to stay sane in quarantine. You can also help us to survive this apocalypse and check out our new arrivals in our webshop. Remember, horde clothes, not toilet paper!!