Last week we focused on prints when we selected clothes to the New Arrivals section but this week reworked Pop Sick designs are heading to our lil online store.
"What are reworked clothes?", you may ask. They are vintage pieces we pimped up a little bit, so they're usable again and fitting more into today's fashion vibes.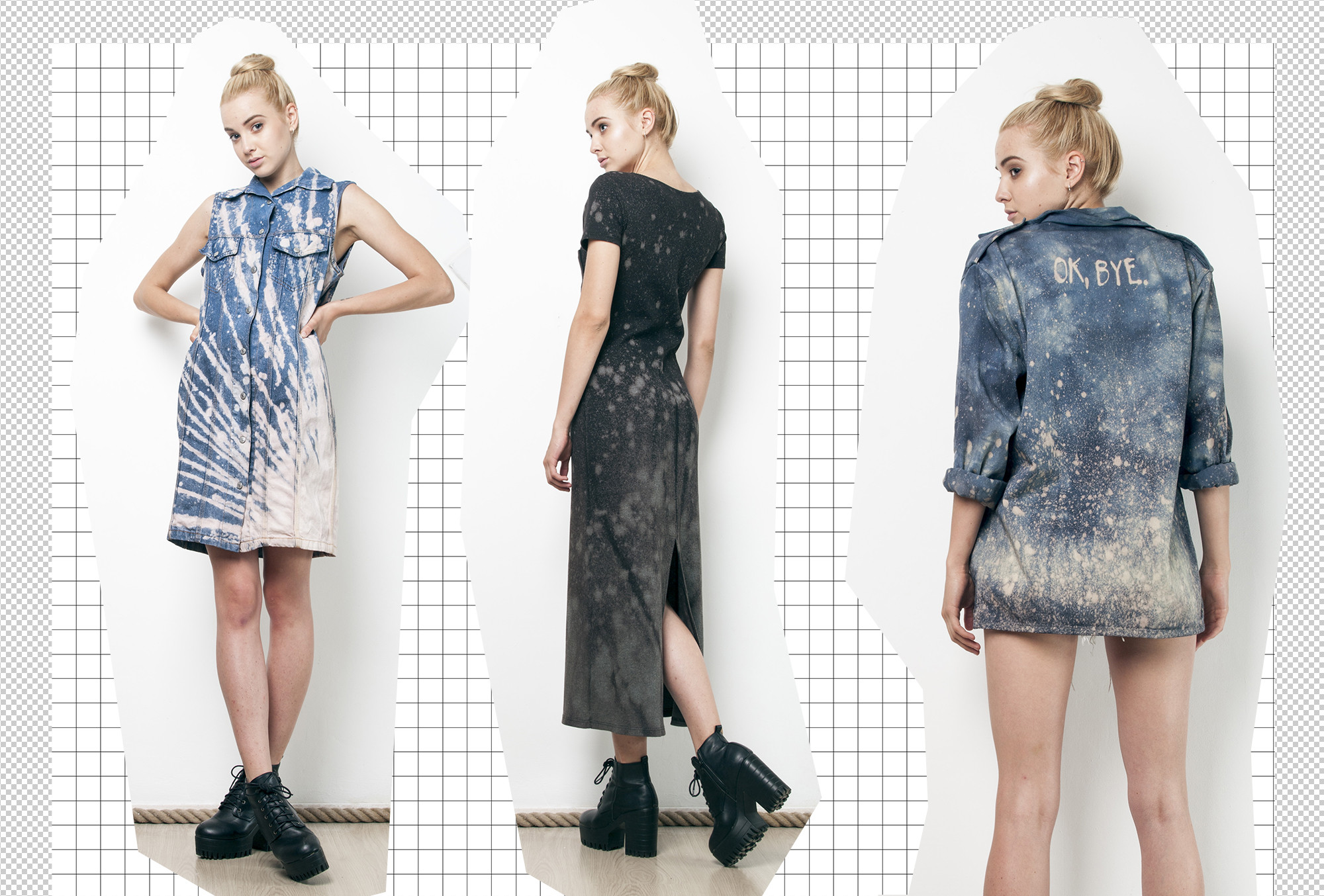 Why am I in love with reworked fashion? Just a few reasons: they're totally unique, they're riding the 'environmentally friendly' train just like vintage clothes themselves and they're my best chance to create my own fashion vision at an affordable price. You know, nowadays a fashion designer have to accept that her or his brand will be worn only by the lucky few since there's NO WAY to win the price war in this fast fashioned world. And as I really don't want to make clothes that I'd never ever buy because of their price tags, I decided to focus on vintage renewal to produce our own Pop Sick designs.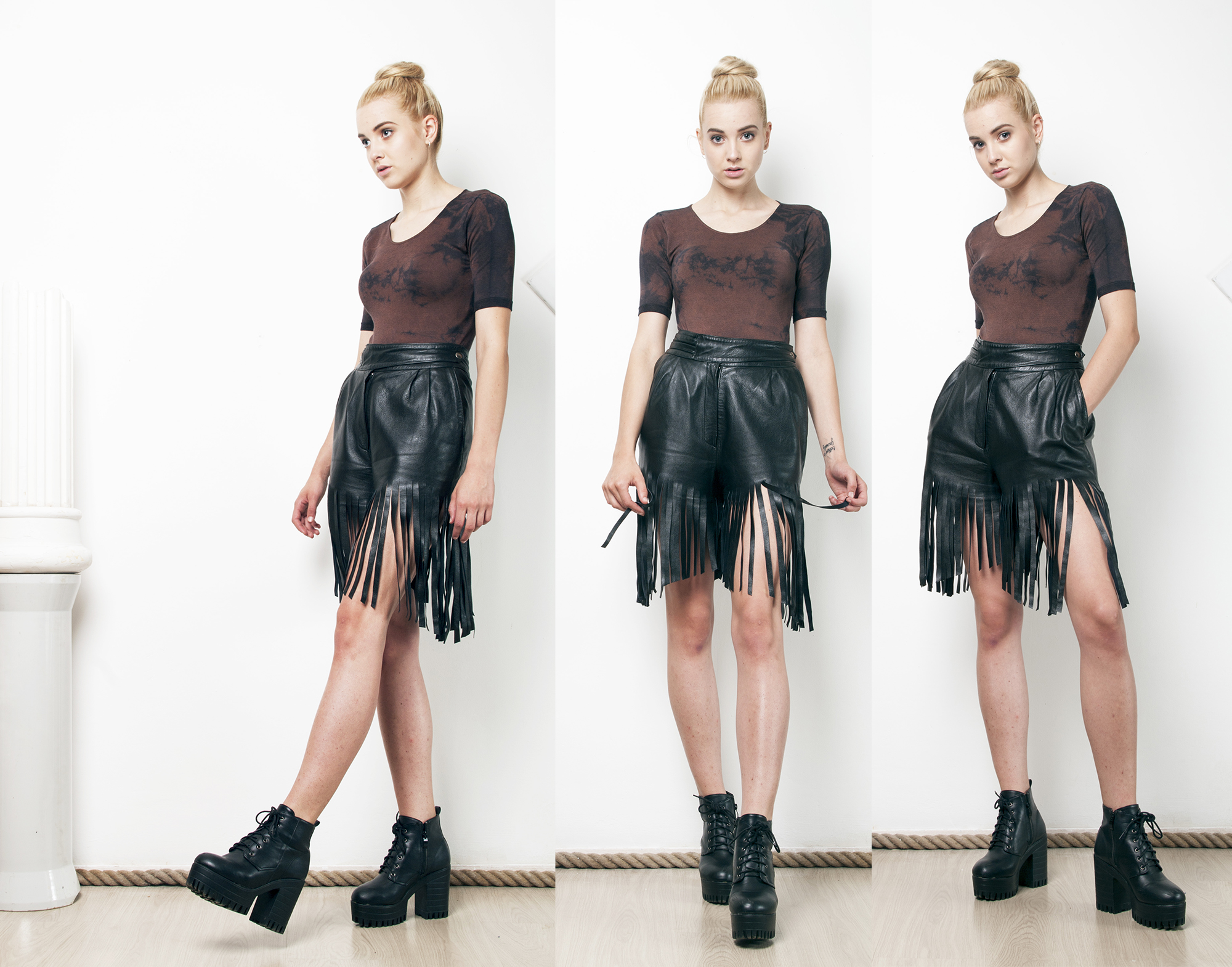 No one wears leather trousers anymore except a few big bearded Harley guys, but as a pair of fringed shorts, they could be your perf festival babes.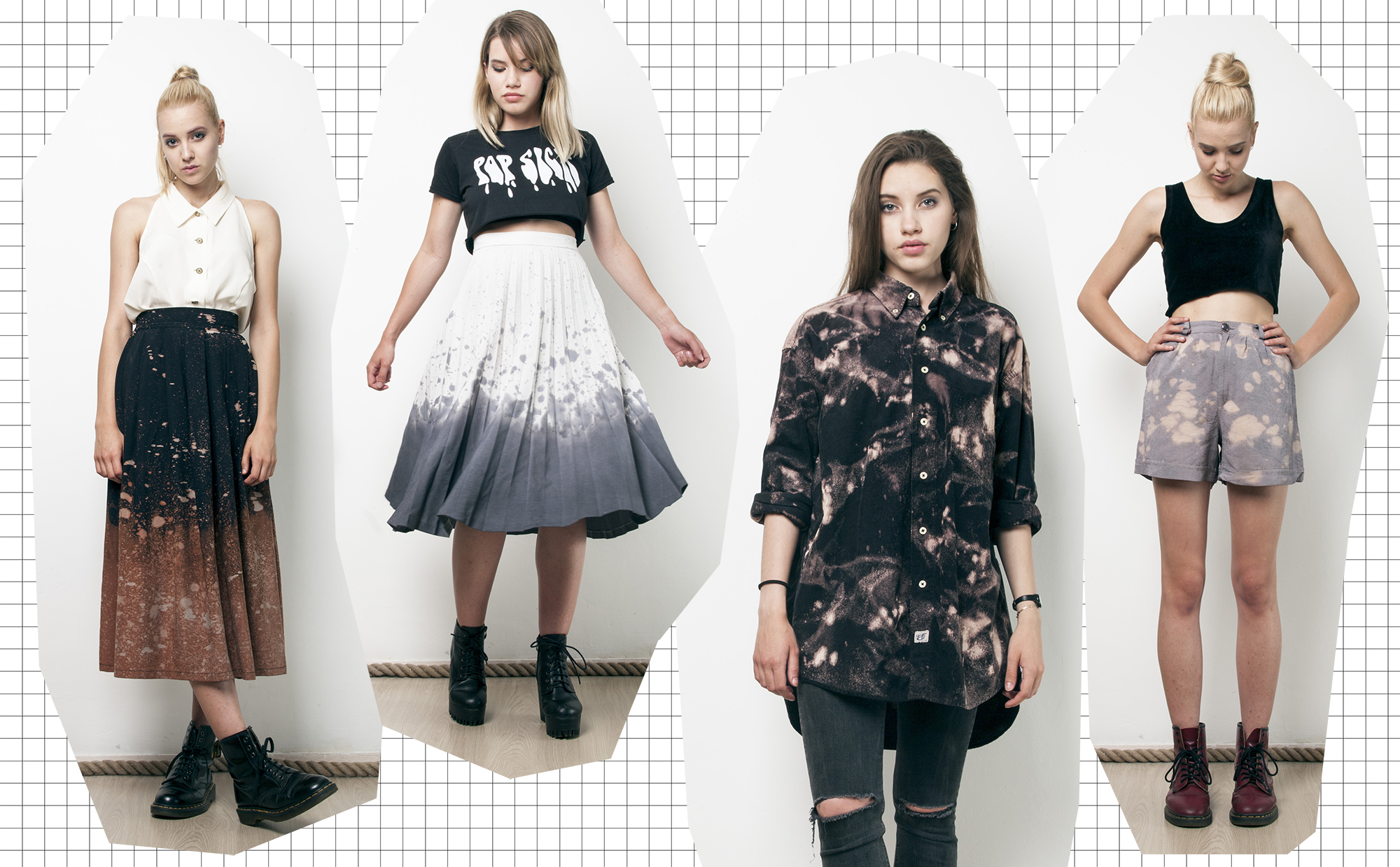 Tie-dying and bleaching are my fave techniques. You can add a grungy-edgy twist to some boring or discoloured clothes and basically resurrect them. And I LOVE the melting-flowing acid positive colours and patterns of them!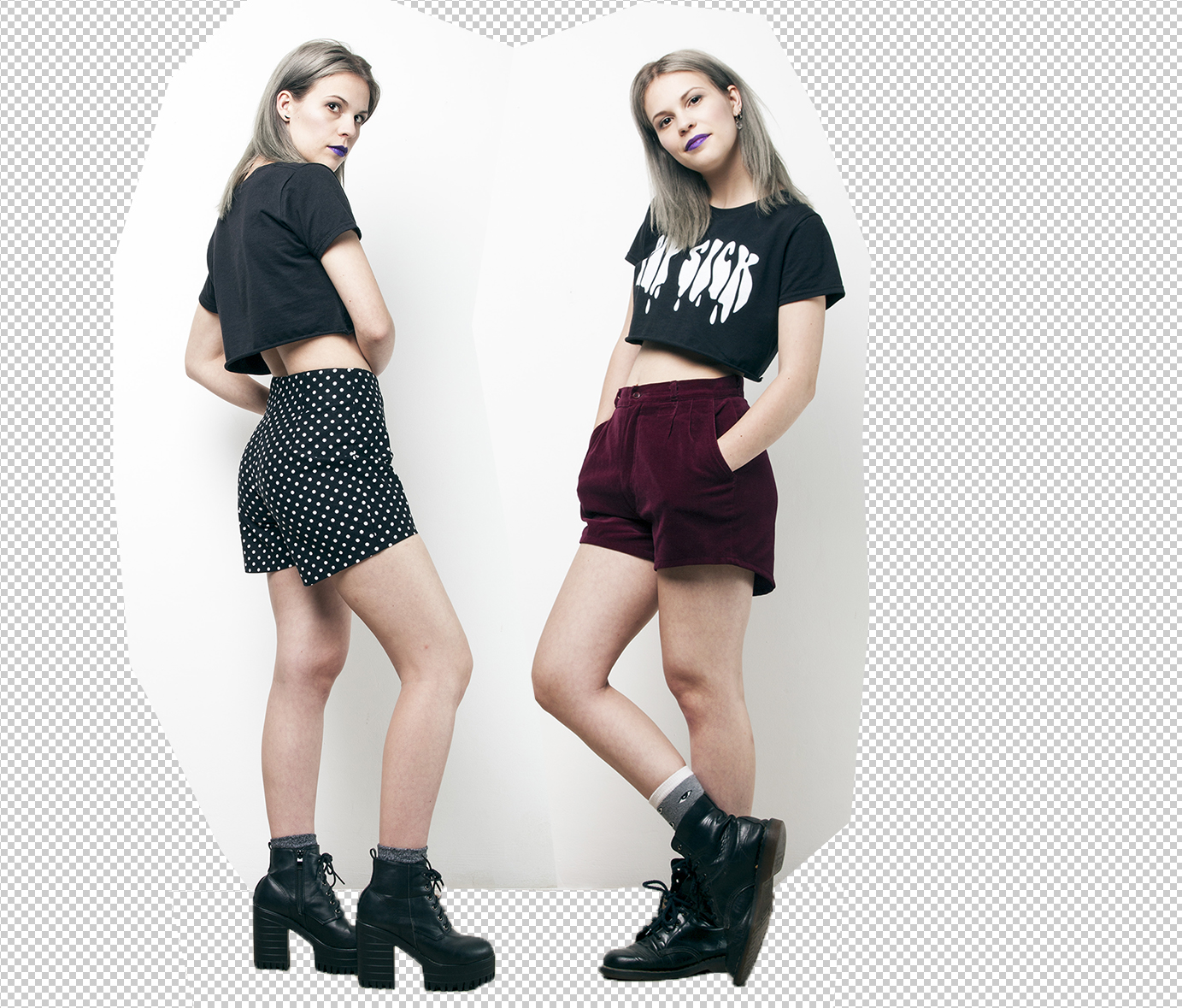 In some cases, we just give a new length to some out-of-fashion pieces. These shorts won awesome new silhouettes.