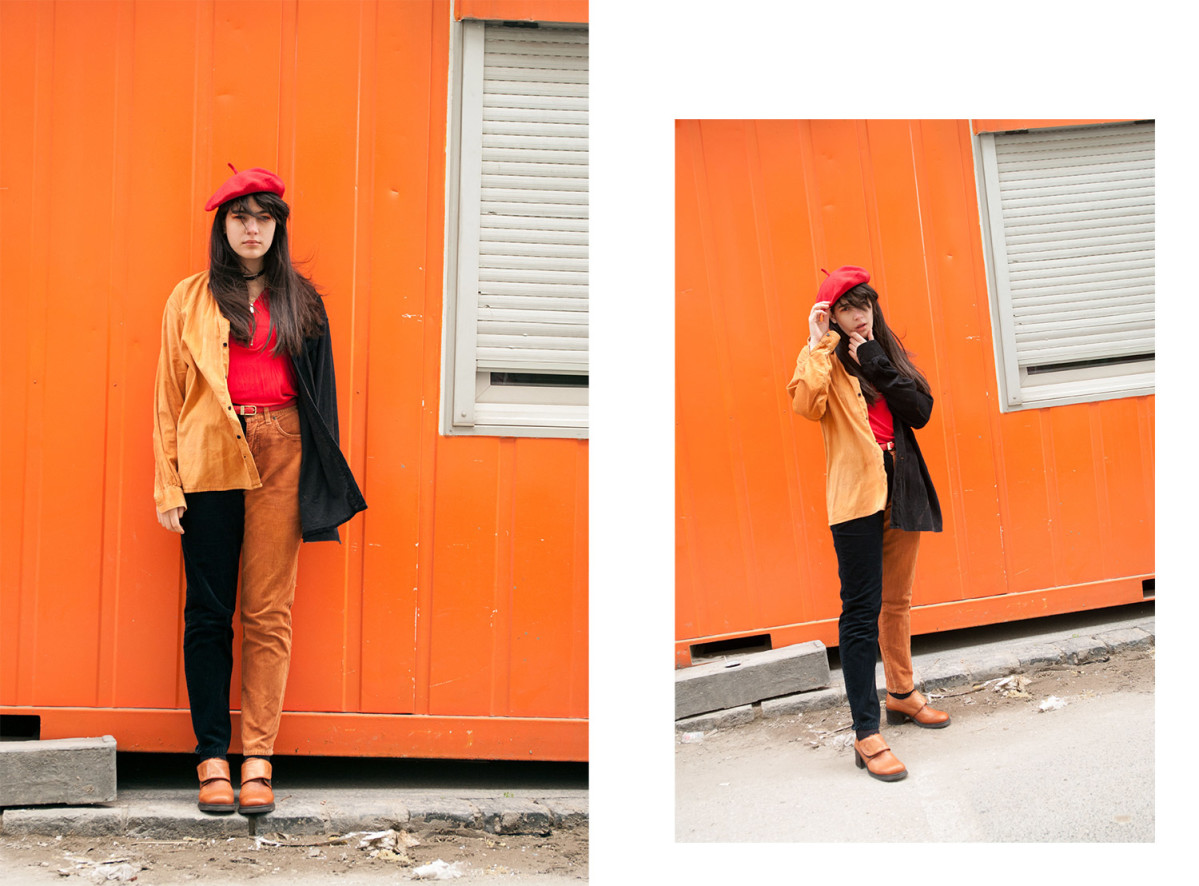 When you ask us how to quit fast fashion and make ethical fashion choices, we often say: stop buying new, go thrifting and grab some reworked clothes from our webshop! OK, but what the hell are reworked clothes and how do we make them? you may ask. There is nothing mysterious about one-off upcycled clothes, in a nutshell, they are vintage pieces that we lil' pimp up or tweak to resonate with the Pop Sick Vintage fashion vibe. There are myriad ways to rework a second-hand item, we have fallen in love with many techniques over the years, and we want to share with you the best ones. Check out the list, brainstorm for vintage outfit ideas and find out how we create the one and only Pop Sick Vintage aesthetic:
What's your colour: tie-dye and bleaching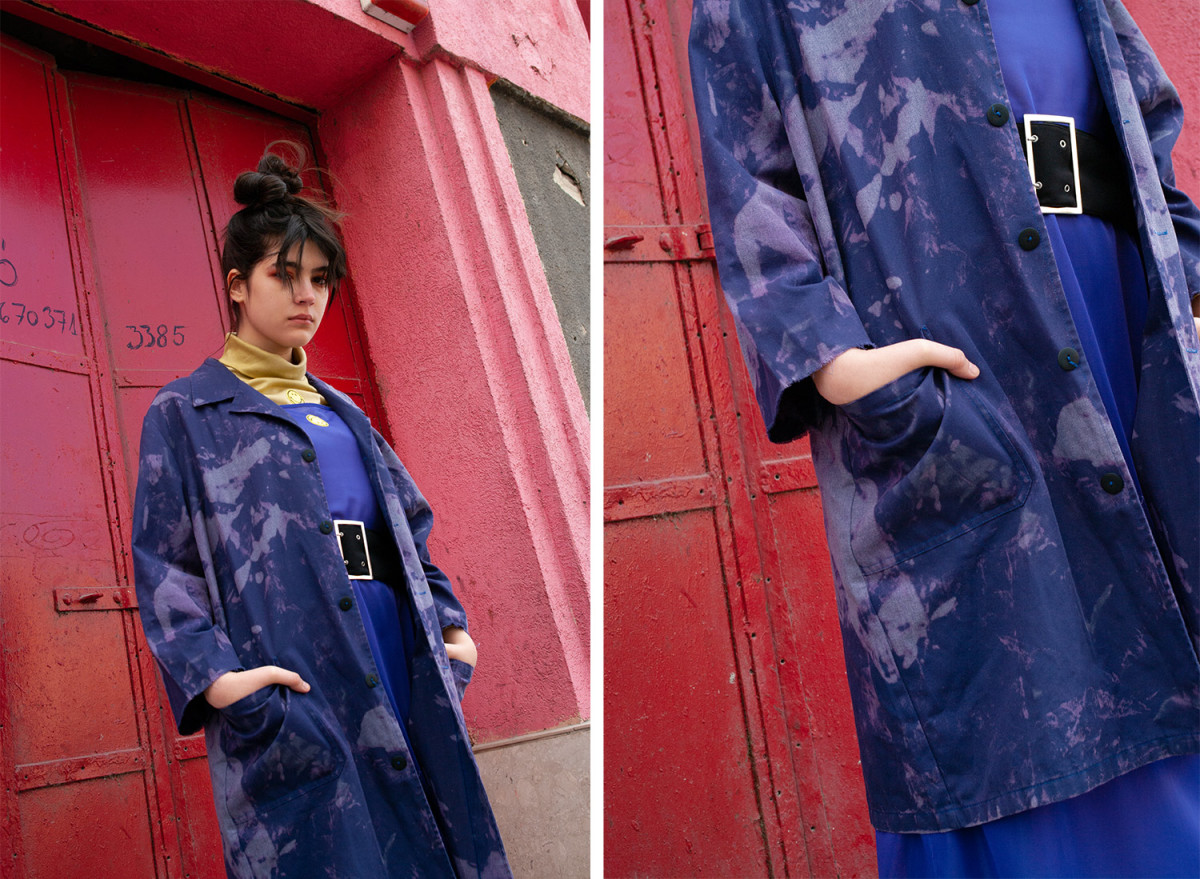 Tie-dyeing and bleaching are our top fave techniques. We breathe life into boring or fade clothes by adding a grungy-edgy twist to them! The technique also works the other way around, we love to play with reverse tie-dye aka bleaching. For instance, we often tie-dye only one leg of a pair of thrifted vintage pants, you will look snatched in these pieces in an instant!
Playing with scissors: new hemlines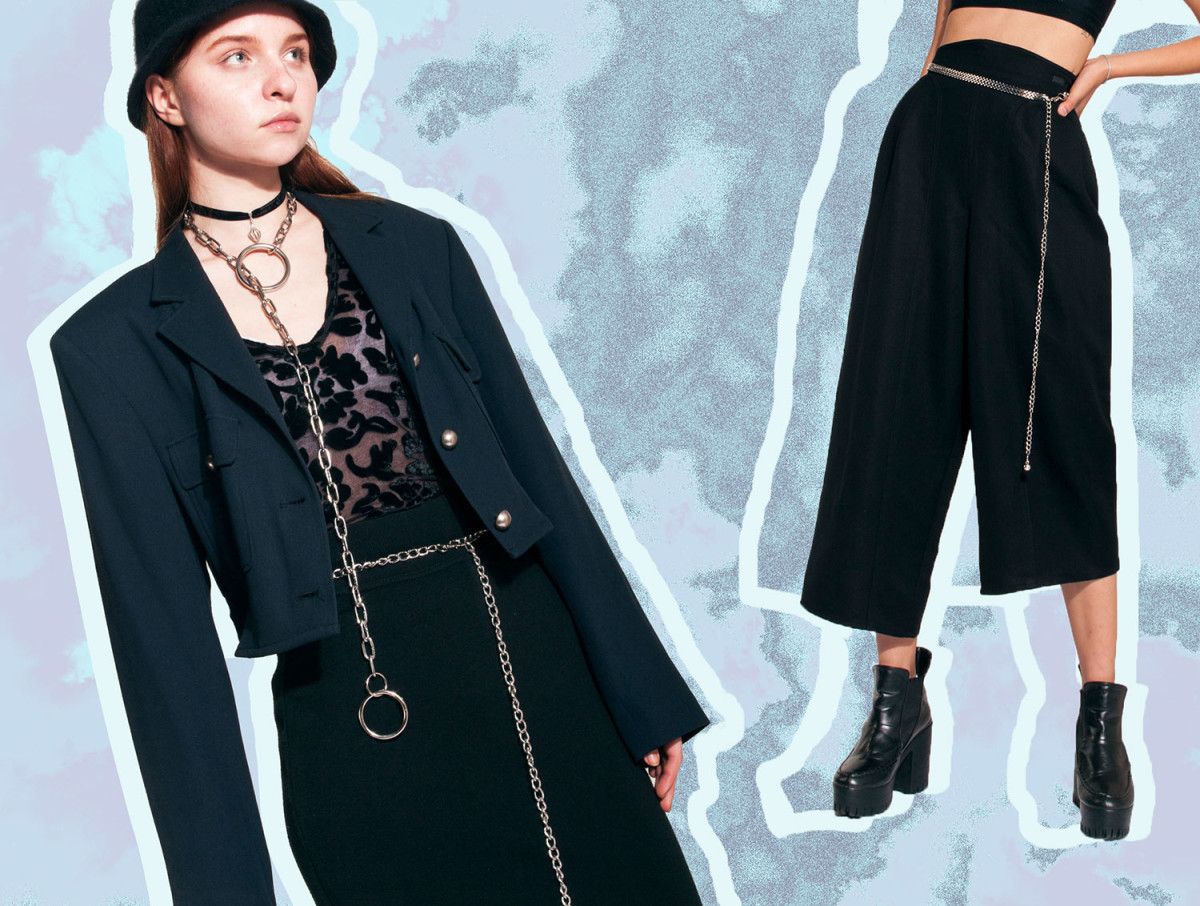 Scissors are not for playing, except when we want to alter a hemline of a preeetty skirt. We don't throw out anything, retailoring is the easiest way to give it a new, exciting form and style to a coat for instance. We leave the hemlines cropped or raw to create a 2000s fashion vibe!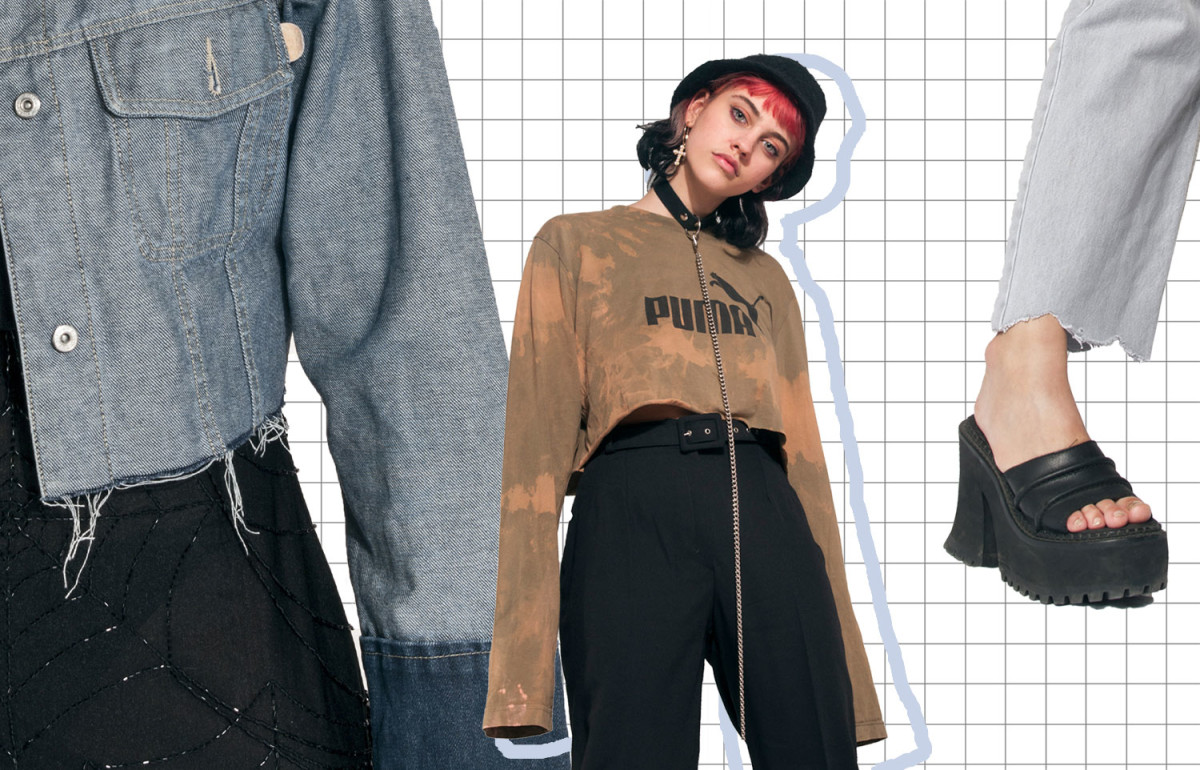 Ma-material girl: screen-printed patches and clear vinyl panels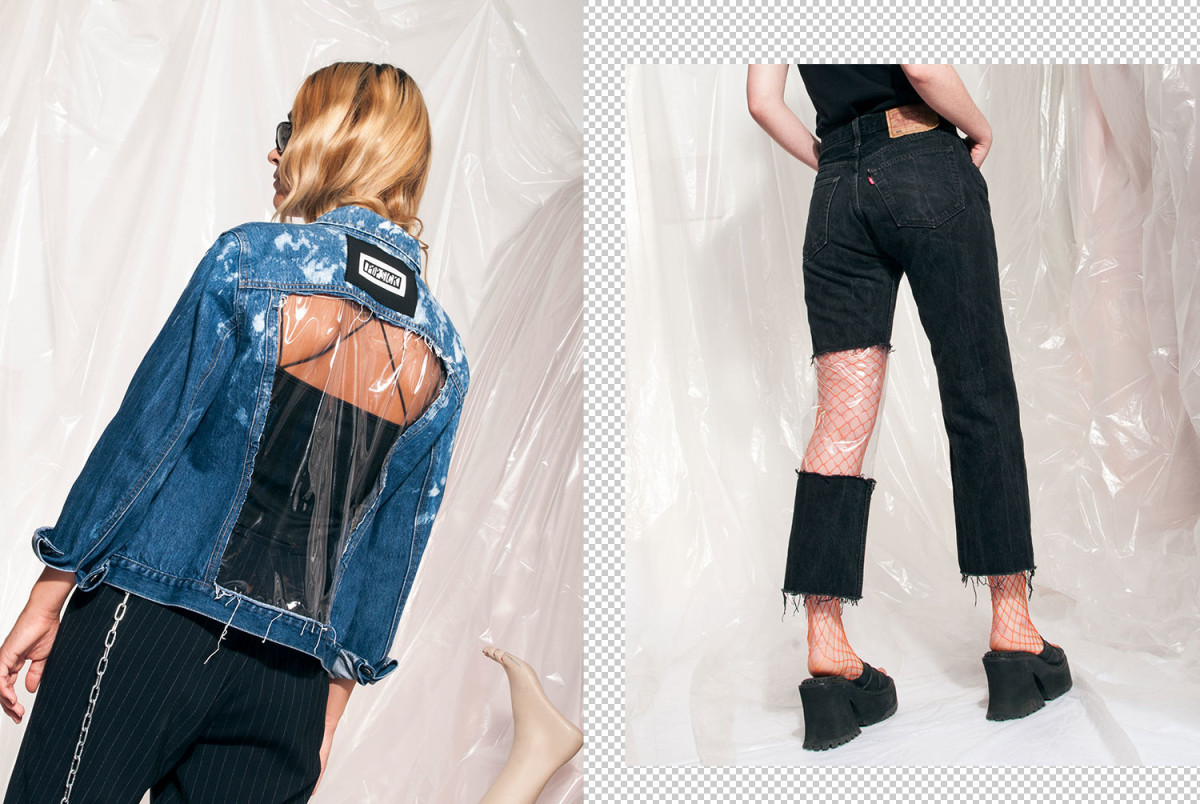 Adding patches and other materials is a wacky way to tweak a vintage piece. We get creative with screen-printed patches that have our unique patterns and graphics. Another great material is PVC, transparent vinyl panels or pockets can upgrade the whole style of a piece without much effort. Fun fashion fact, PVC was a favourite of fashion revolutionary Mary Quant, a radical material that makes clothes look shiny and ultramodern.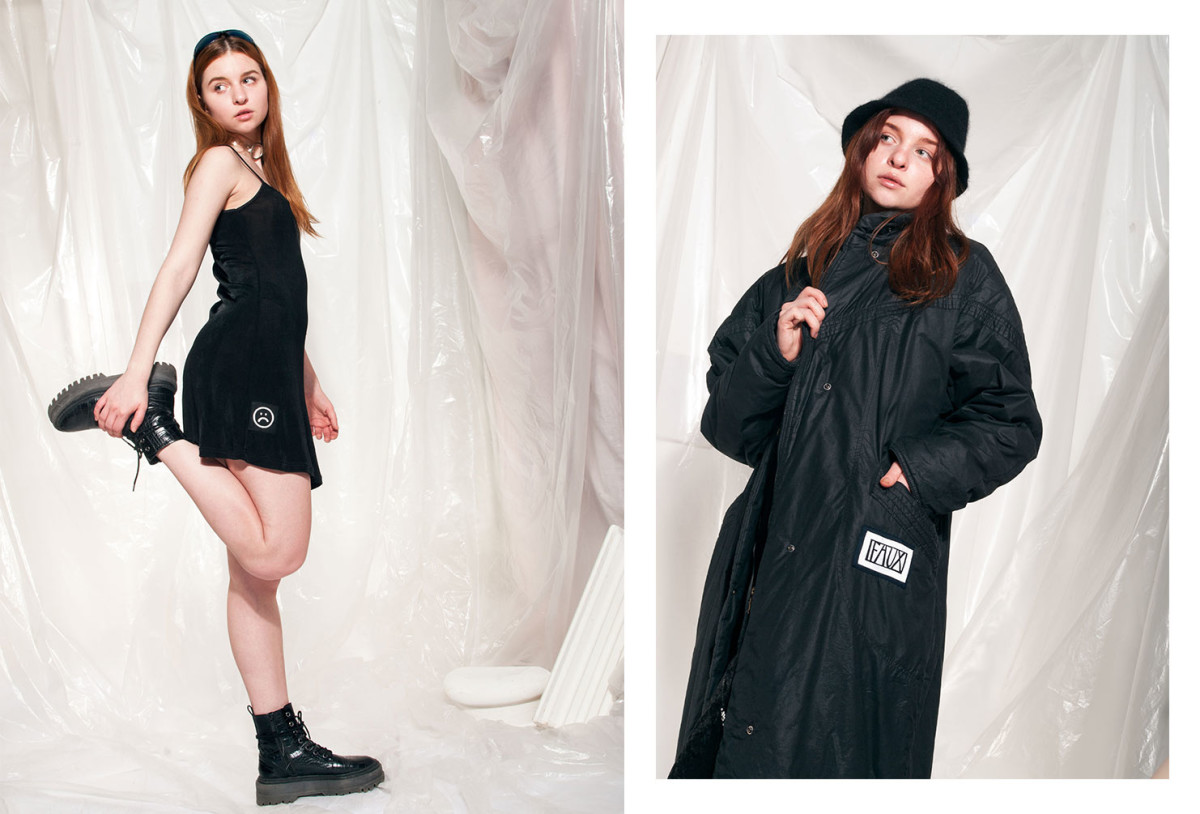 Imagination let loose: embroidery and hand-painting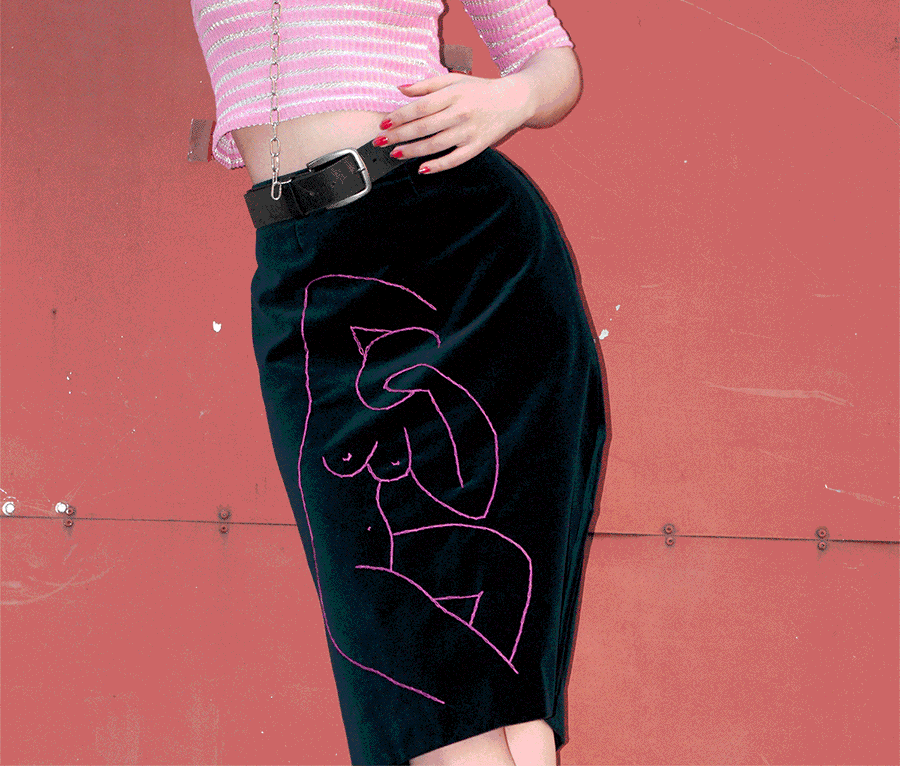 Embroidery is a fab way to send a message to the world. We are huge fans of feminist patterns and have been inspired by feminist textile artist Ýrúrarí. You can find feminist embroidery on some of our vintage clothes, we can't get bored of these.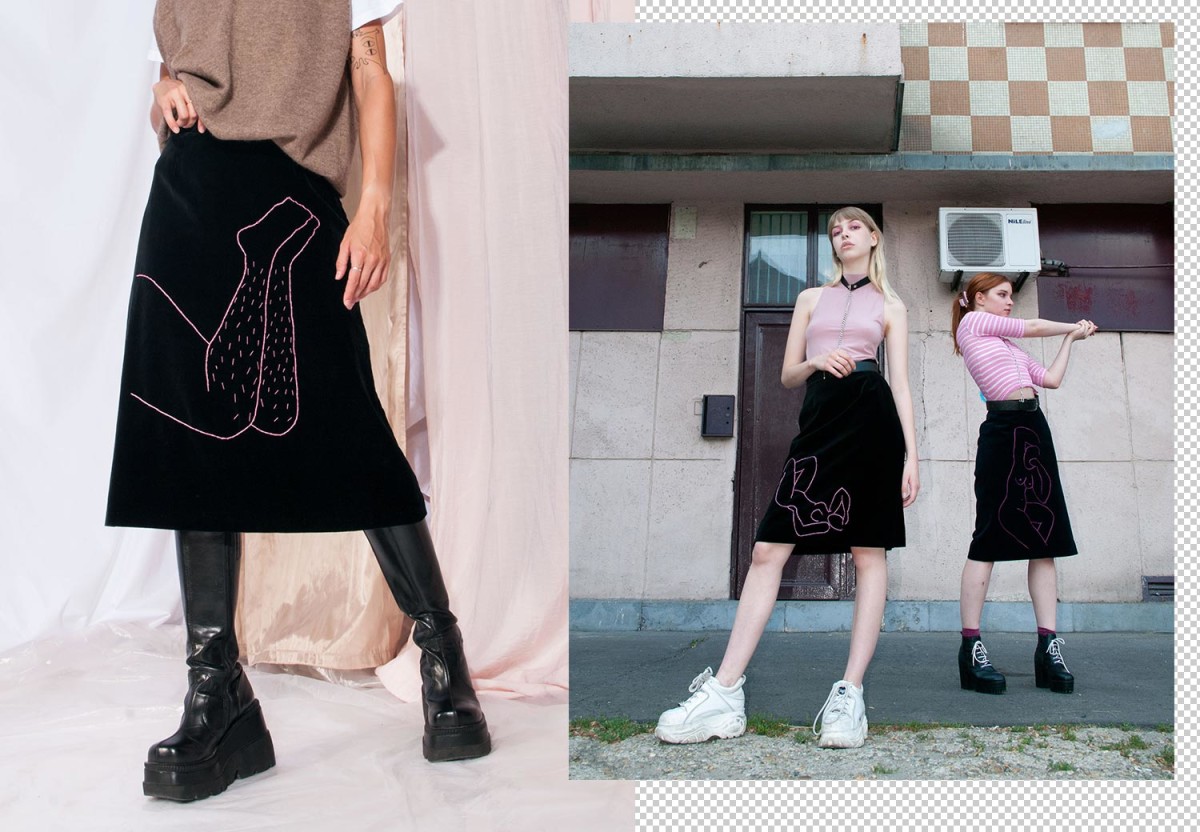 We also make reworked clothes by adding hand-painted artworks to them, there are no rules, we just let our imagination loose. These rework techniques create truly original pieces – you will never become a fashion robot if you fill your wardrobe with these wearable art pieces!
New identity: deconstructed shirt dresses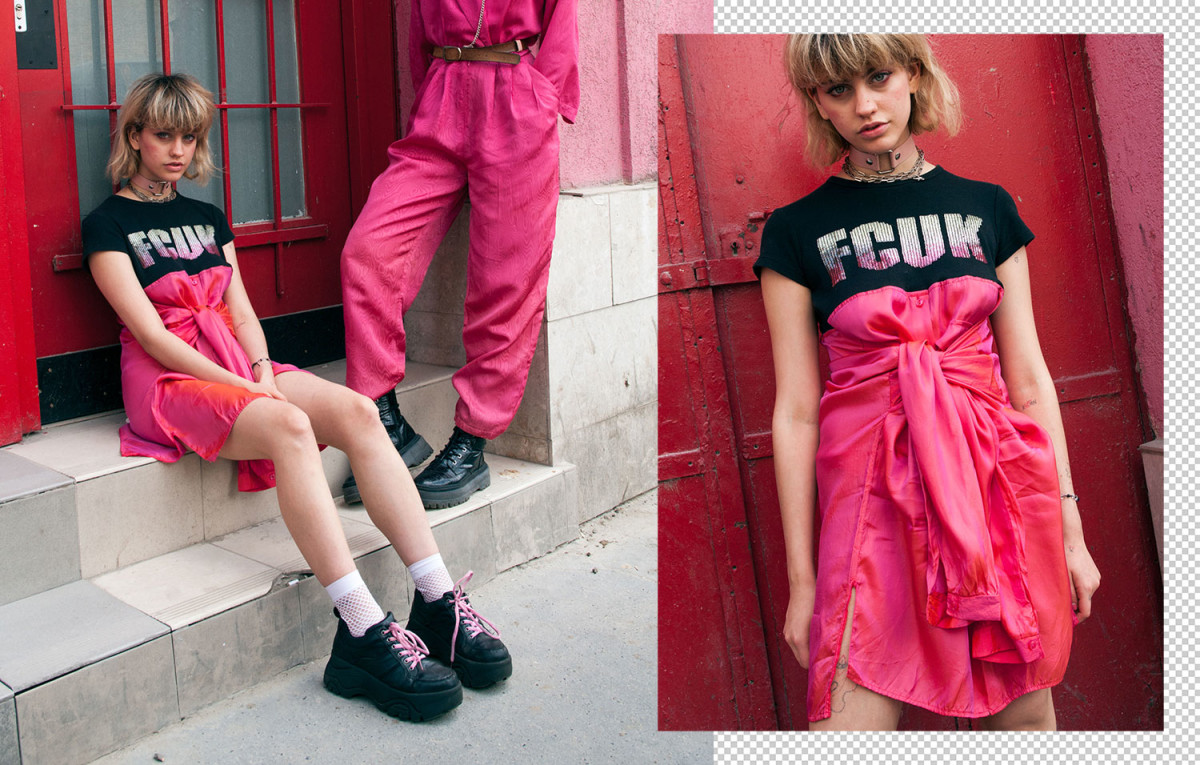 We also like to go radical and do a total makeover, combine different vintage clothes to design something totally fresh and fun. We create shirt dresses from old shirts by combining them with tees. Say hi to the love child of the couple: deconstructed shirt dress with 4 sleeves!
Nothing goes to waste: harnesses, O-rings, chains, gloves and fringes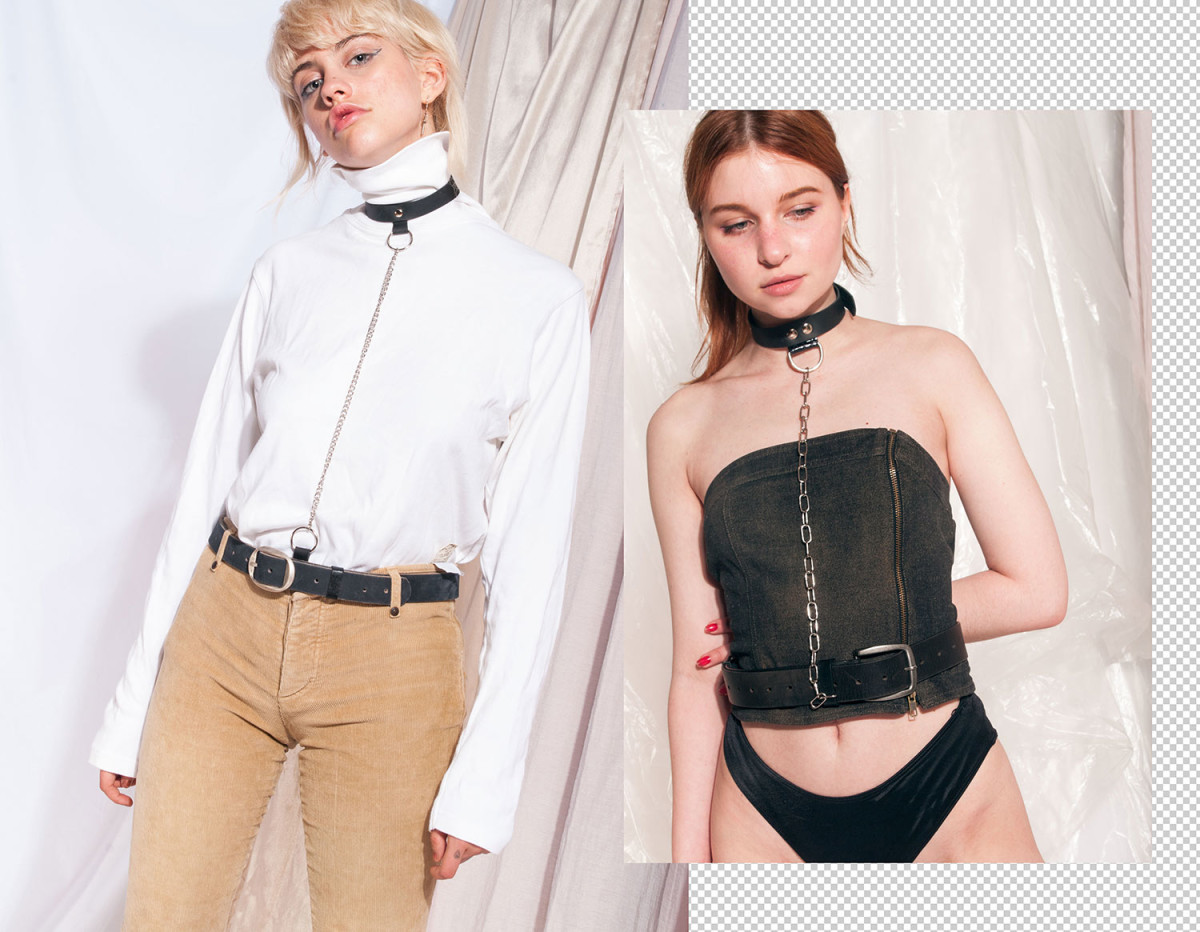 Rule number one of sustainable fashion and reworked vintage is that nothing goes to waste, and we really mean it. We are hyped to reuse old belts and harnesses – they create an eye-catching dominatrix look with O-rings and chains taken from used bags. Our latest design uses old pairs of gloves to tweak vintage items, but we are also experimenting with recycling old curtain fringes. The recipe for this rework technique is simple: 100% vintage + pure creativity!