After reading our previous post on the harmful impact of fast fashion, you have immediately decided to quit fast fashion. GREAT! What's now? Here are some reasons why the obvious next step for you is to go for vintage!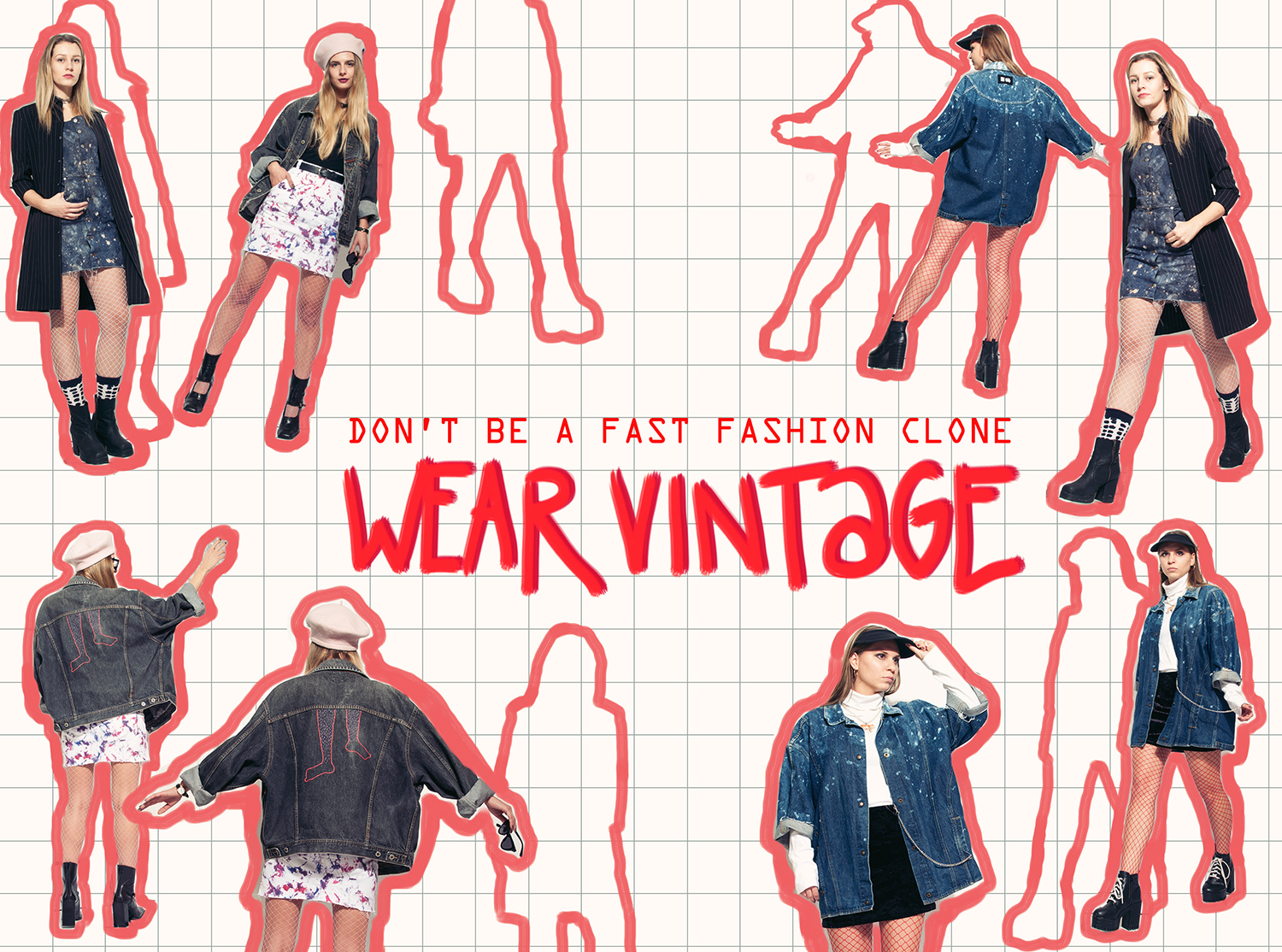 1. Vintage is sexy and stylish!
Vintage and re-worked clothes has become part of red-carpet celebrity fashion in recent years. One of the most devoted supporters of sustainable and vintage fashion is Emma Watson, British actress and a real trend-setter. Once she wore a vintage Ossie Clark dress for a Harry Potter movie premiere, and for the 2016 Met Gala, she chose a Calvin Klein dress made from recycled plastic bottles. The three-body piece was designed to be re-used at other red-carpet events in the future – Emma wants to wear them at least 30 times! How awesome is that? Be more like Emma, wear your clothes more than once! #30Wears #ecofashion
2. You can buy vintage as cheap as fast fashion…
Fast fashion per item price might seem affordable, but because of its low-quality, you have to keep buying them, and you will end up spending a fortune. Invest in high-quality, durable pieces and your wallet will thank you. Most vintage shops have good prices, and if you go yourself on treasure hunting to thrift shops or second-hand markets, you can get your vintage look at a super reasonable price. If you do not have much time, do your shopping online. Get your vintage delivered to your door and save them from oblivion!
3. Go on a time-travel with vintage!
Buying vintage clothing is always like time travel back and forth. You can reconnect with the past, be nostalgic about foregone times, and find a moment of peace in our crazy, never-stopping world. Vintage, however, also captures future fashion trends, designers always revisit past trends for inspiration. The past is transformed through the present into the future. You can never know when a vintage style will make a come-back!
4. Create something new out of old!
Vintage complements eco clothes and sustainable fashion, but it is not just about reuse and recycling, vintage clothes can be reworked or re-vintaged by using your creativity and imagination. You can retailor an item by tiny changes, like replacing the buttons, or you can go for radical redesign and create something totally new by the combination of old clothes and textiles. #reworkedvintage
5. Be part of a larger movement of slow living!
Your wardrobe is full, but you have nothing to wear – sounds familiar? As fast food is killing your body – fast fashion is killing your wardrobe. Slow, eco, sustainable and vintage fashion – these are all parts of a larger movement to slow down. You do not have to do everything as slow as a sloth, but you should stop for a moment and think about the way you spend your time and energy in your life. Think about yourself, your style and the impact you have on the world. Create your own rules and build up your ideal wardrobe of high-quality, durable vintage pieces! #slowfashion
Remember – you and your choices matter. Don't wait for others, be the change you want to see in the world!