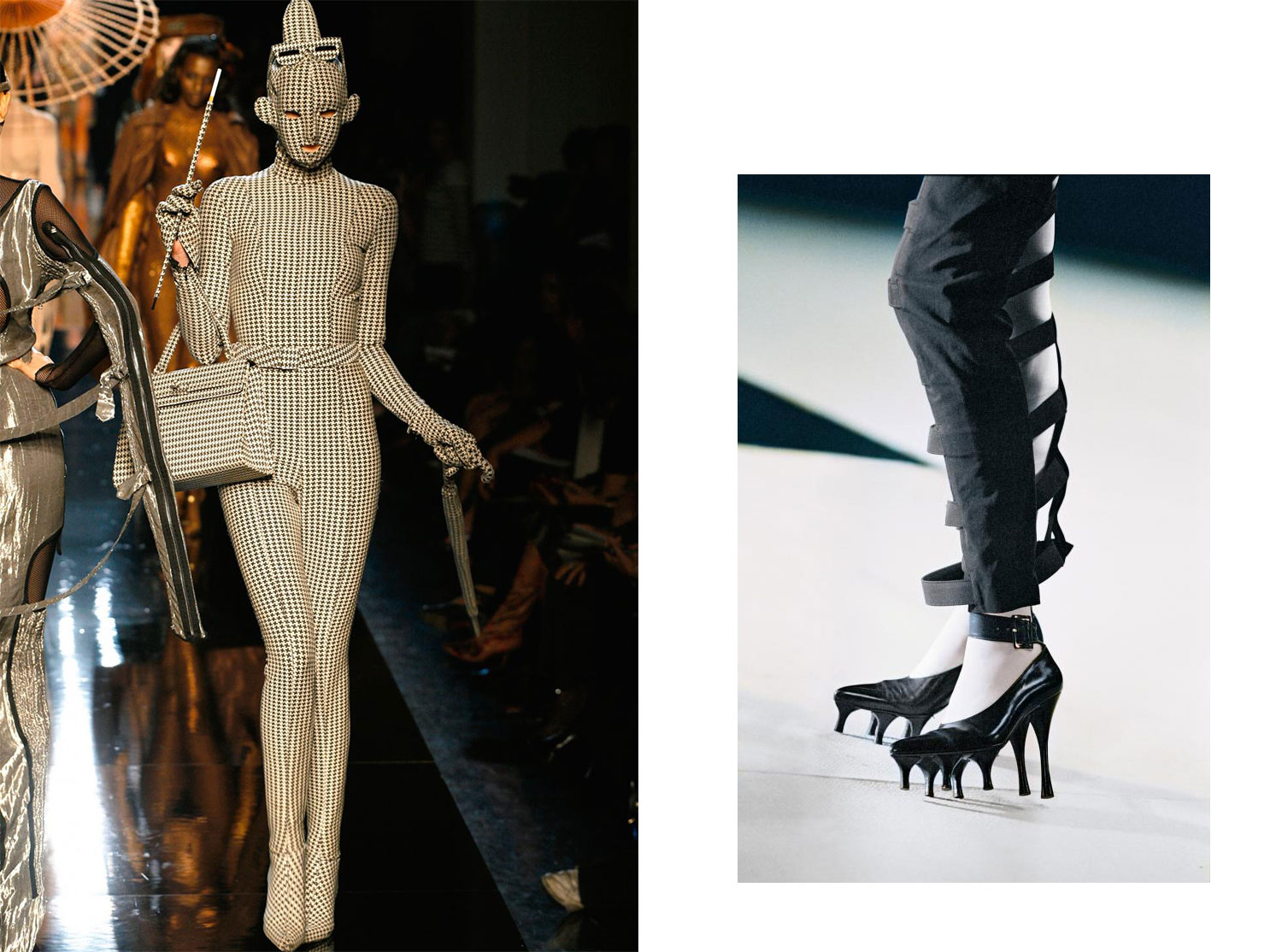 With Halloween just around the corner, there's no better time to revisit our love for Jean-Paul Gaultier's freakin' awesome costume designs and mind-blowing fashion sense! Here are 5 reasons why he is the sweetest fashion rebel ever: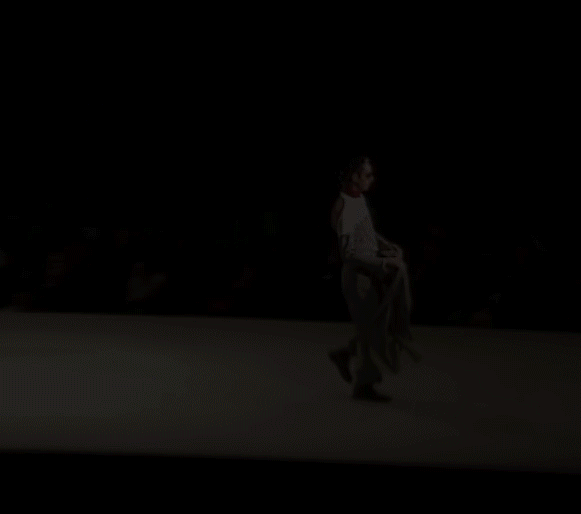 1. NO FASHION SCHOOL
Gaultier is self-taught, he says magazines and TV were his fashion textbooks. One of the main influence in his childhood was actually his beloved grandma. She told him stories about war times, when everyone was forced to recycle and rework clothes due to shortages. His grandma also encouraged him to pursue his passion for sketching and costume design. As he had no formal training, he sent thousands of his sketches to couture houses, and at the age of 18 he became a studio assistant for designer Pierre Cardin. Cardin adored Gaultier's intense personality, he would reinterpret and recycle – but never copy. Gaultier opened his own couture house in 1997 and his fashion aesthetic ruled the early 2000s.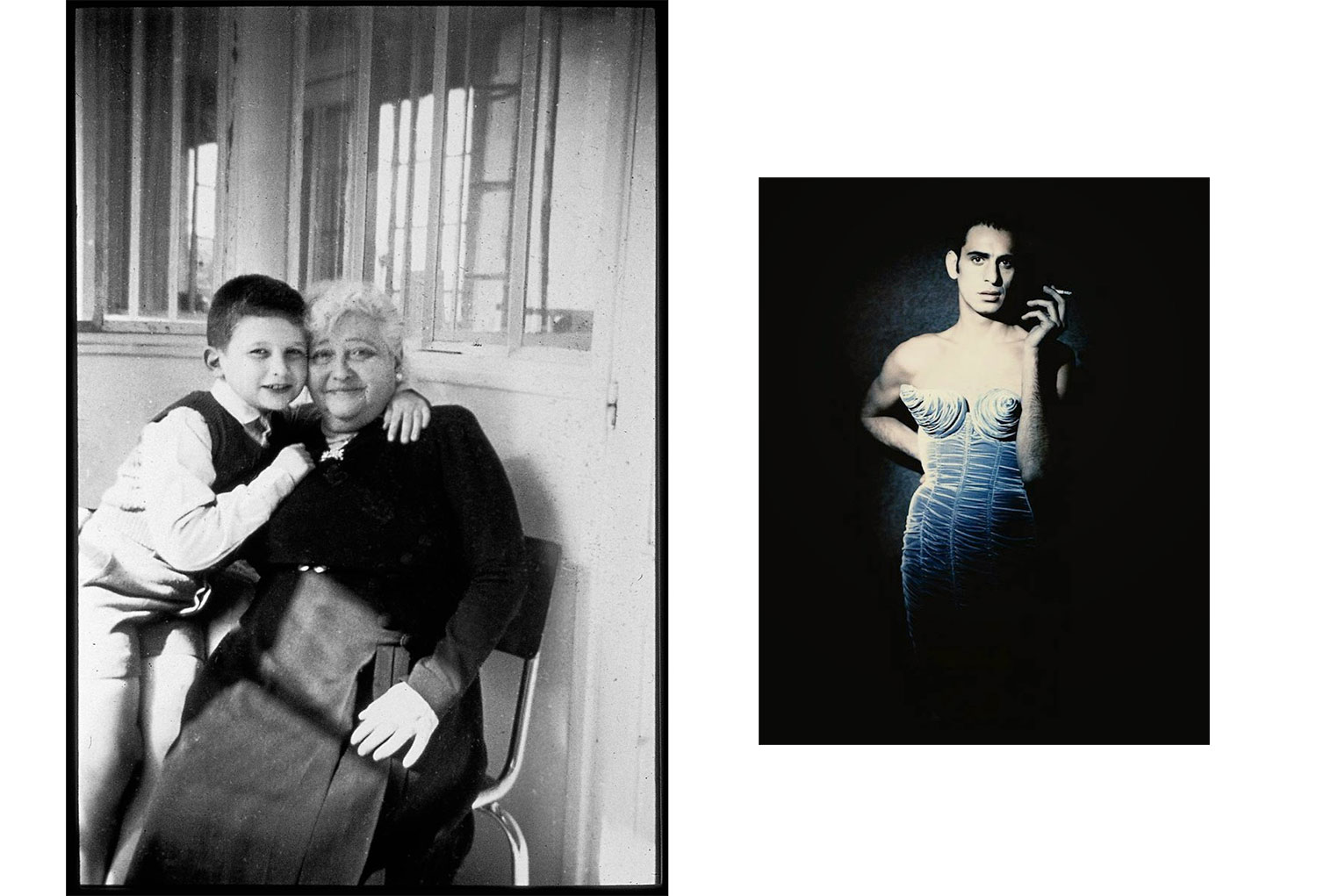 2. SKIRTS FOR MEN
Skirts were worn by men in ancient times, but Gaultier presented his first skirts for the modern men in 1985, and sold more than 3000 of them in that same season. It was designed like an awesome trouser, the two legs were covered by fabric in the front. How cool is that? As part of his 1993 Viking collection, he also reinvented the kilt, the Scottish skirt for men. One of the things that makes Gaultier's world so open is that fabrics and clothes have no gender. He loves to experiment with masculinity, and you can often see androgynous models in his shows.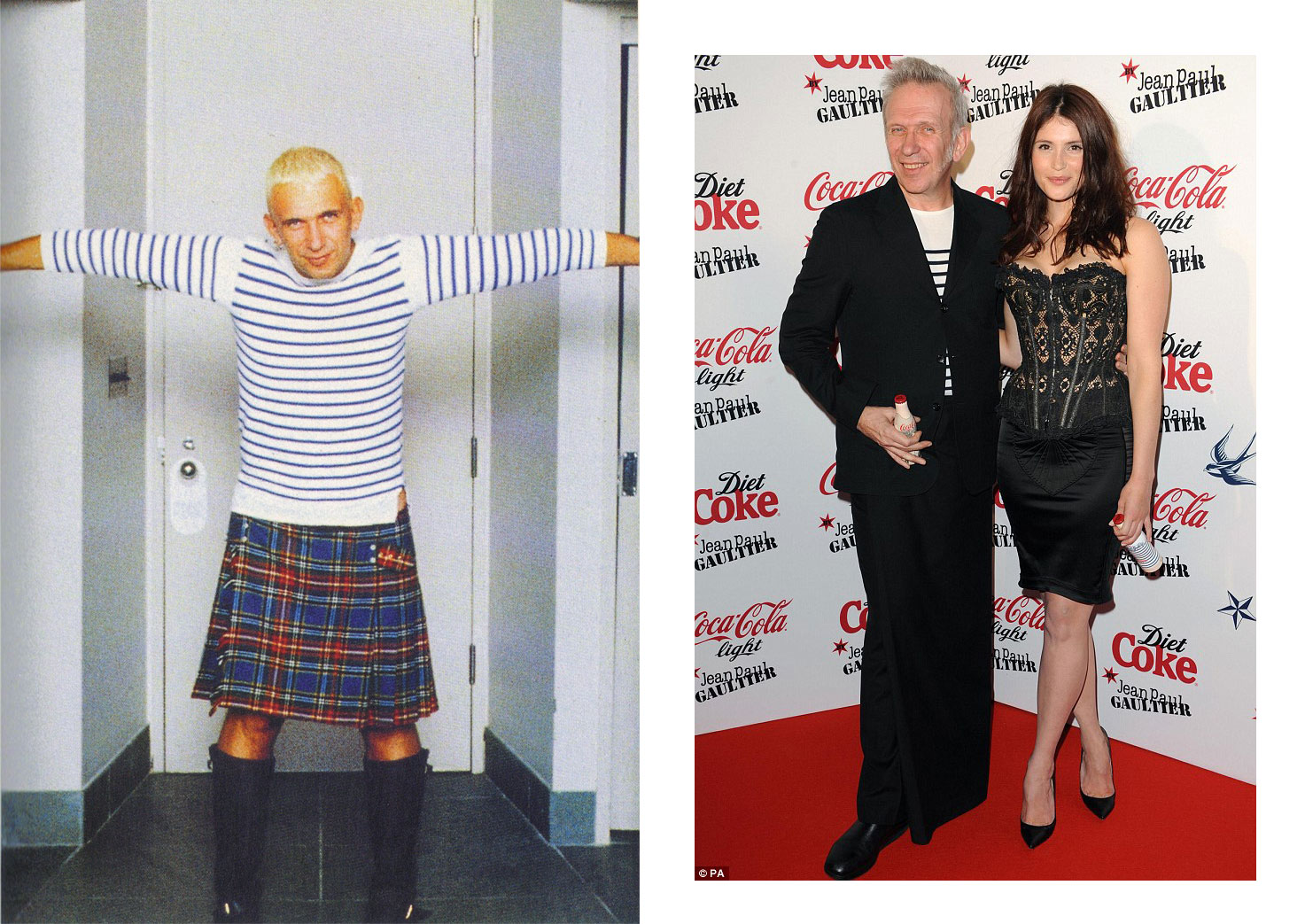 3. UNCONVENTIONAL MODELS
Gaultier once recruited models for his show with an ad that said "Non-conformist designer seeks unusual models—the conventionally pretty need not apply." He loves to see all types of models on the catwalk: mature models, plus sizes, tattooed and pierced youngsters. His clothes demand models with character. Gaultier's philosophy is to show the beautiful in the imperfect and in the diverse. His main inspiration has always been the street-fashion of London and Paris!
4. STAGE CLOTHES FOR MADONNA
Gaultier loves Madonna because she is a fashion chameleon — everything she touches, she makes it hers. He dressed her for the Blond Ambition World Tour in 1990, and designed Madonna's favourite item of the tour, the iconic pink cone-bra corset. Corsets might have been the symbol of women's oppression in the past, but by wearing them on the outside as a garment, not as underwear, Gaultier redefined them as an expression of feminine power and sexual freedom.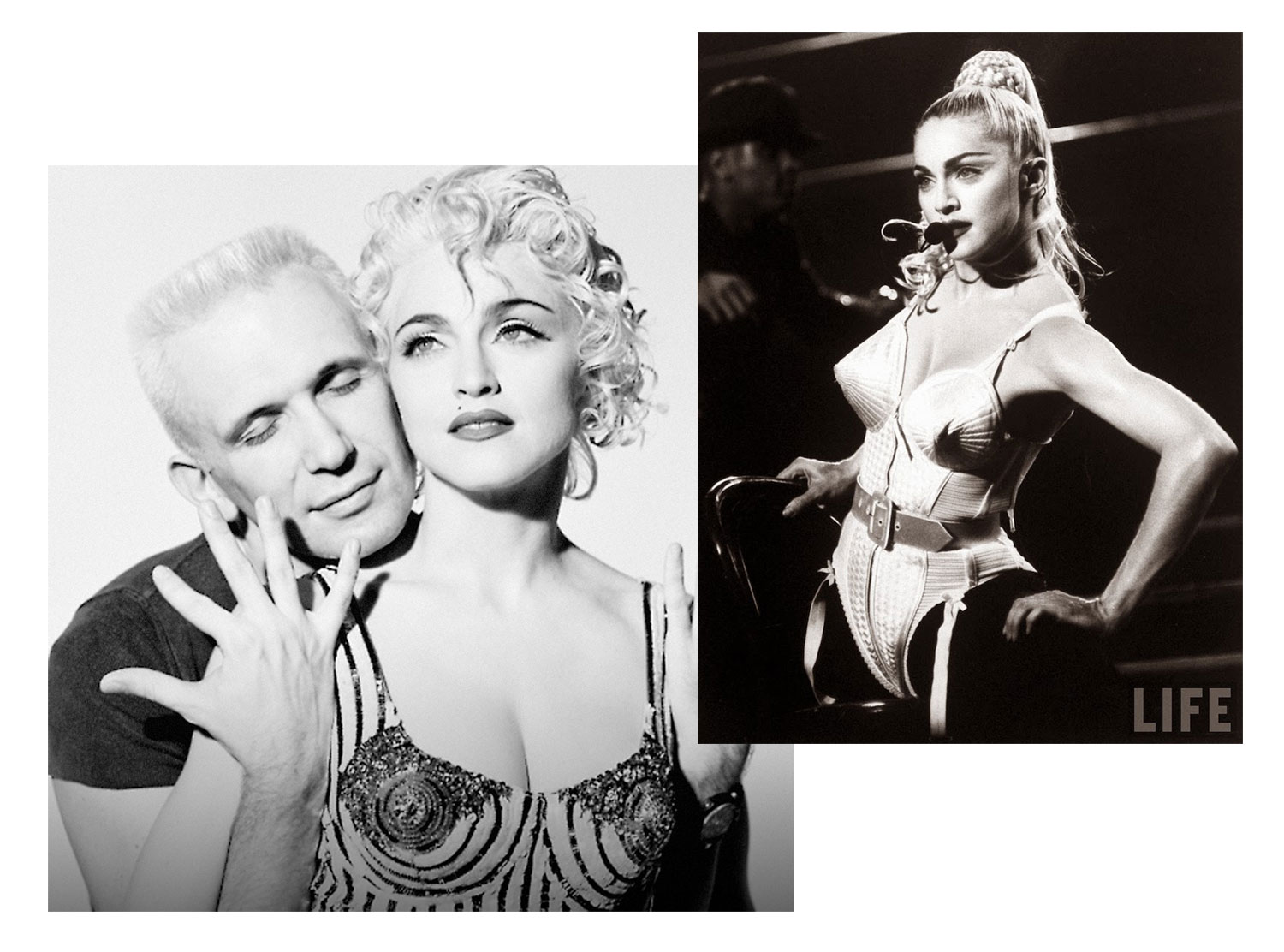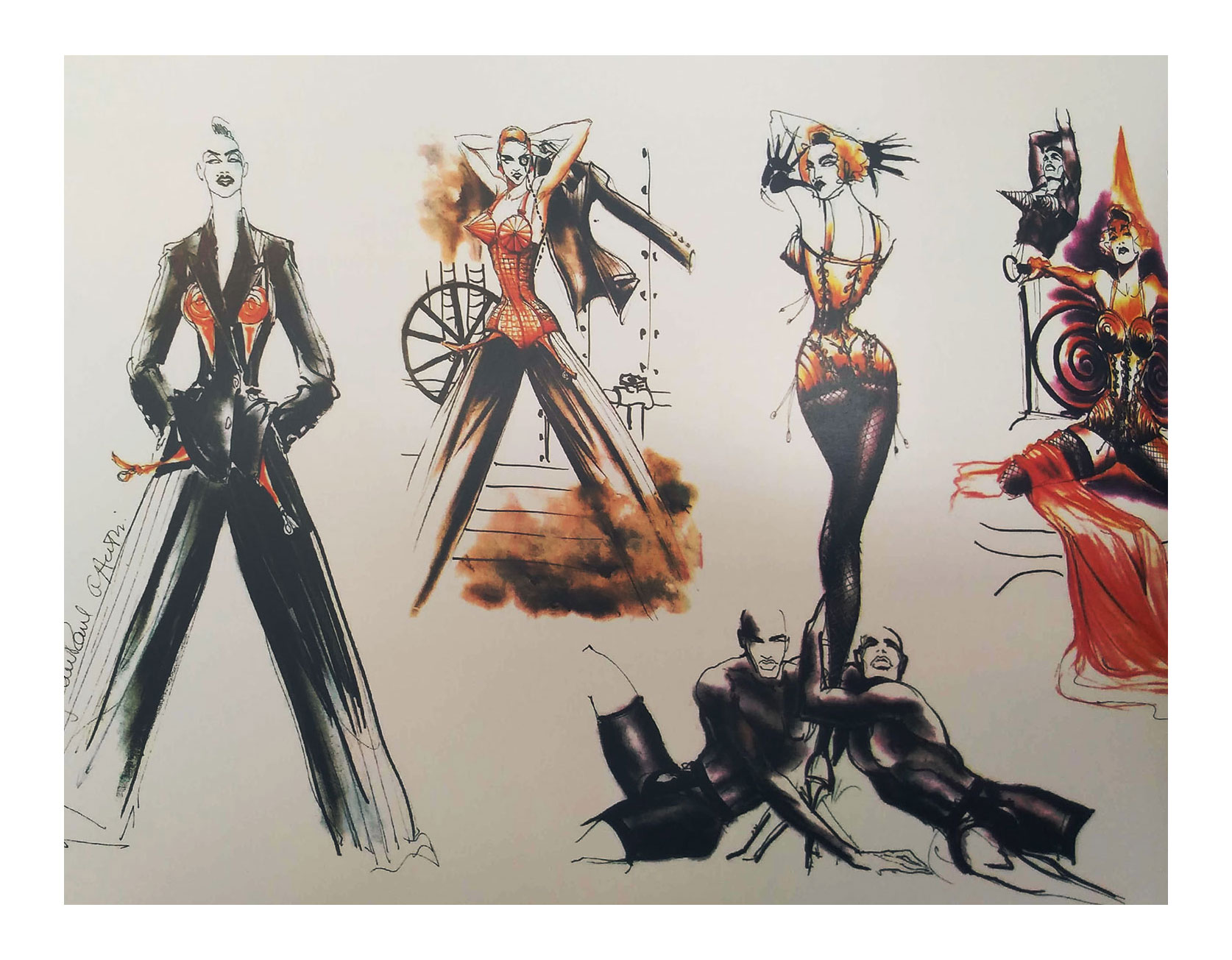 5. MOVIE COSTUMES
Gaultier loves cinema, and he had many fruitful cooperations with movie directors including Pablo Almodóvar and Peter Greenaway. His most famous contribution as costume designer was probably to Luc Besson's crazy sci-fi classic, The Fifth Element taking place in year 2350 in the middle of an alien invasion. Gaultier designed more than a 1000 costumes, so, it's hard to choose our fav outfit from the movie! But the white bandage clothes for Mila Jovovich alias Leeloo is definitely in the top 3. Check out this behind the scenes to learn more about the costumes!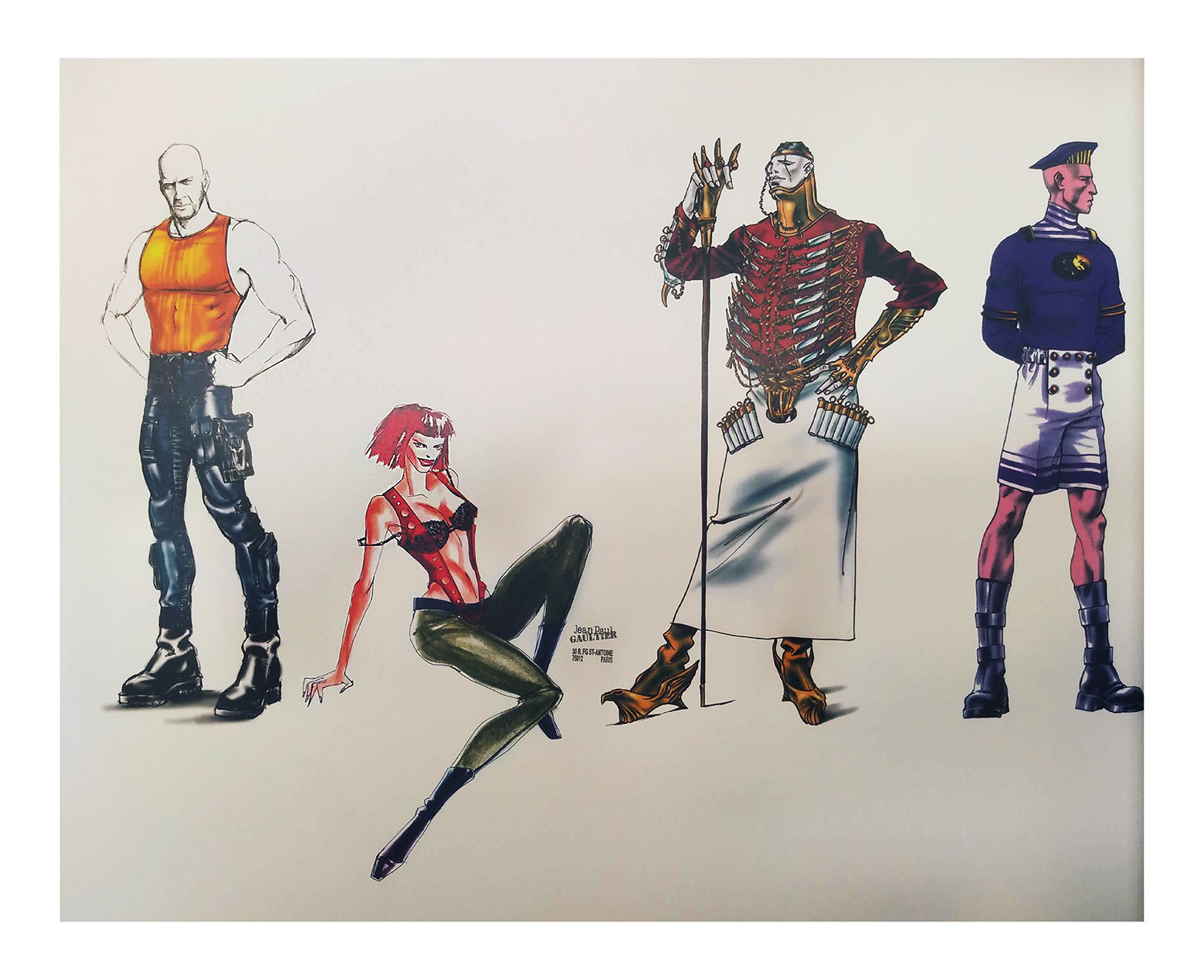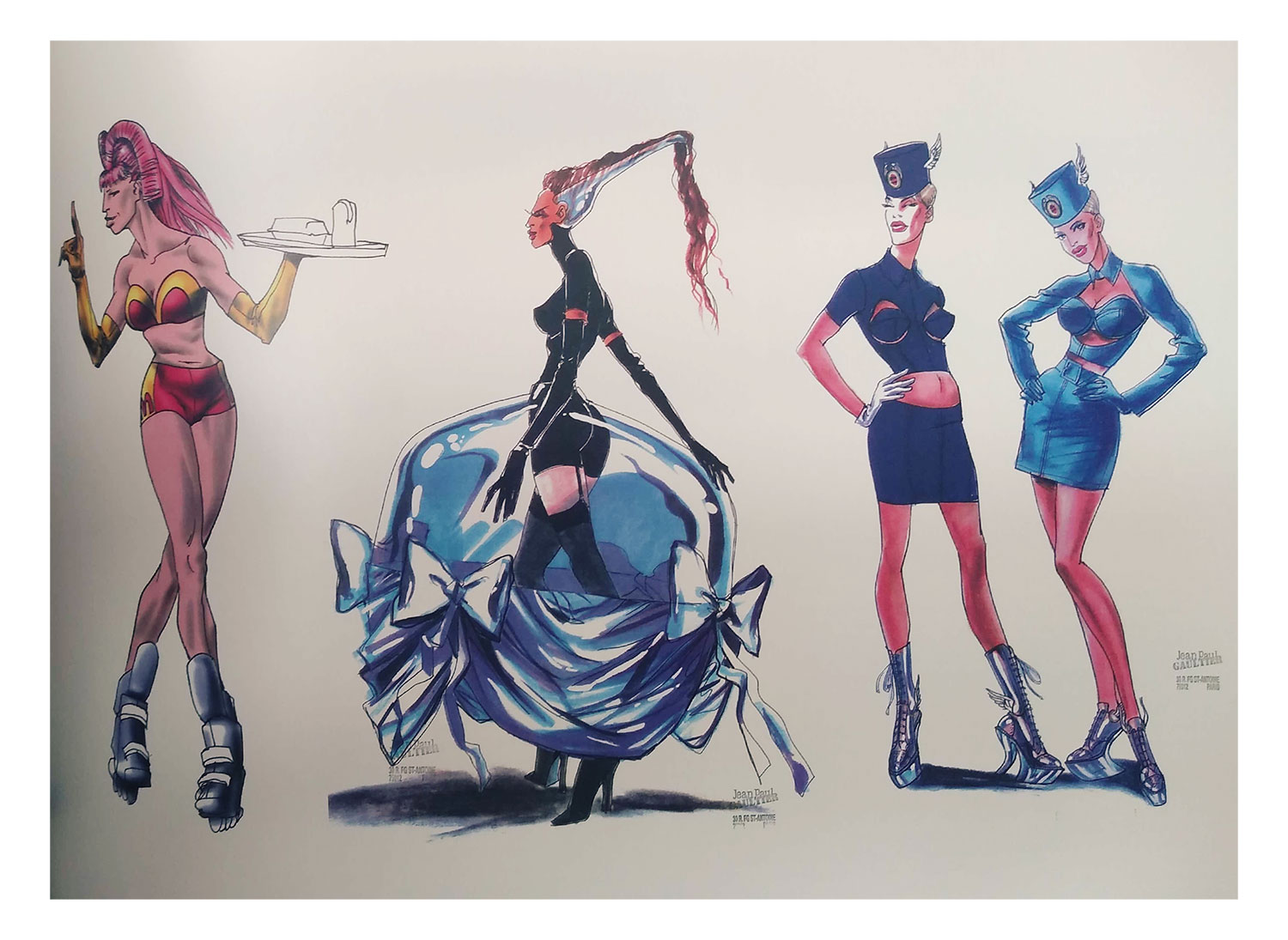 + 1. SUSTAINABLE FASHION
Gaultier is conscious of the environmental impact of fast fashion. He recently criticized the industry for producing "far too many collections with far too many clothes". His concern for recycling was clear already in 1980-81 when he created clothes out of garbage bags and bracelets from aluminium cans for his High-Tech collection. He also promised that his collection next January will be all about recycling, his message to his fans: "Keep your clothes… and after, we can make something new. I will help you do that." Yes, sir!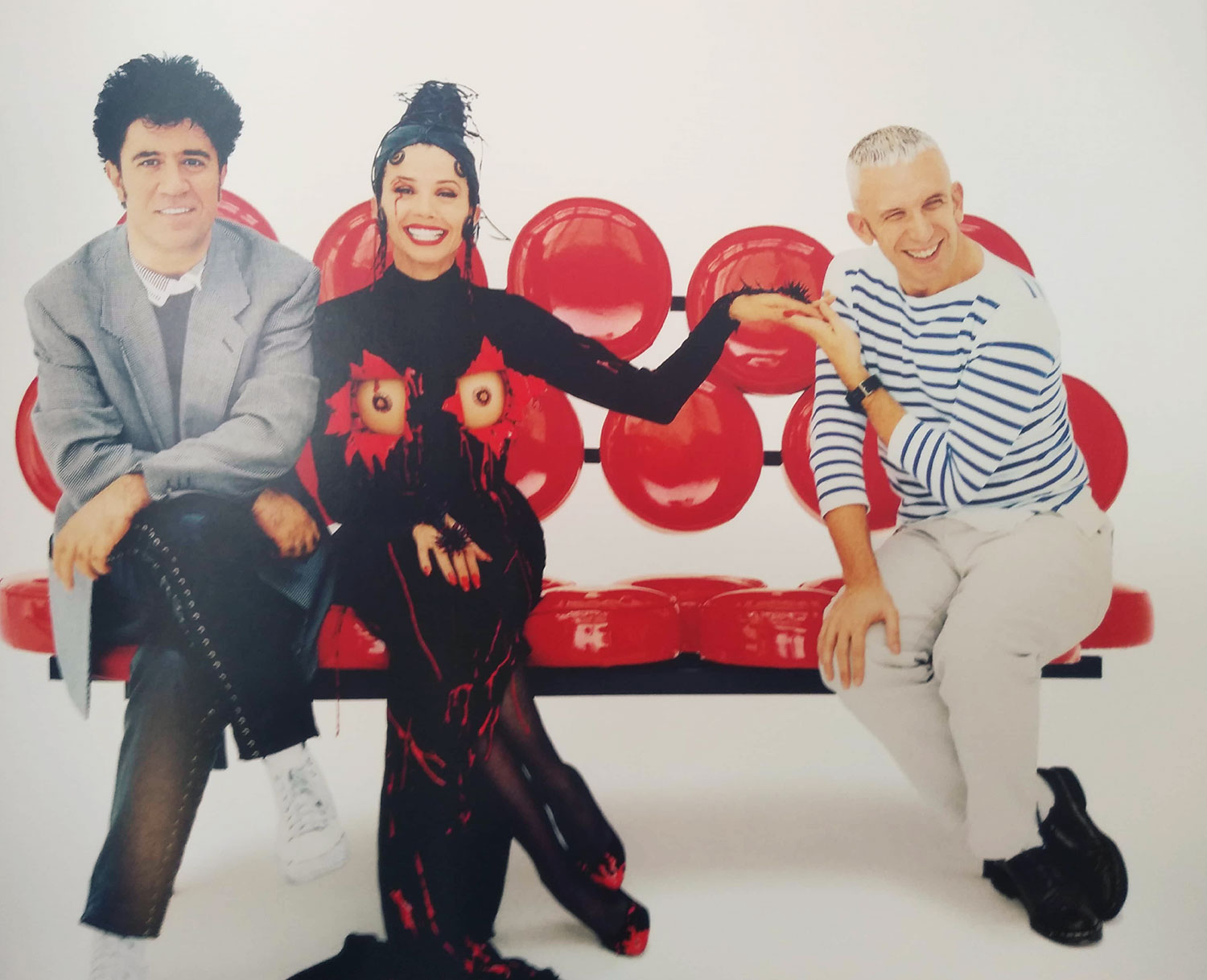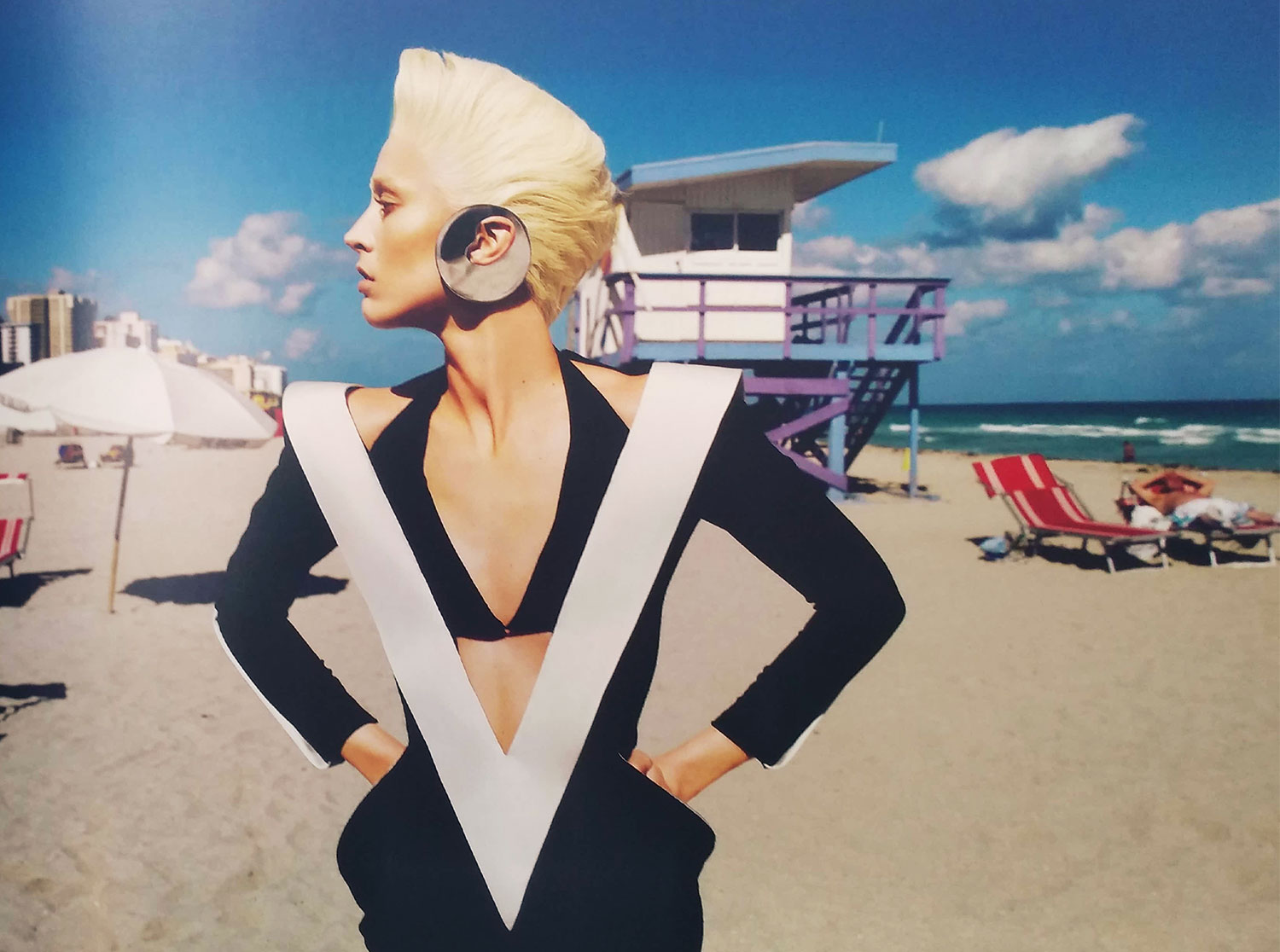 The article is based on the global exhibition of The Fashion World of Jean-Peal Gaultier: From the Sidewalk to the Catwalk.